Previously on this blog: Godforsaken Sea, a book about a round-the-world solo yacht race.
This year… "'Just terrifying': Vendée Globe sailor rescued after yacht breaks in half" (Guardian):
"I didn't have time to do anything," said Kevin Escoffier. I just had time to send a message to my team. I'm sinking, I'm not joking. MAYDAY."

Escoffier, 40, the French sailor who was lying in third place in the Vendée Globe solo round-the-world race, was talking after his dramatic rescue. On Monday afternoon, 840 miles south west of Cape Town, in strong winds and heavy seas, his 60ft carbon fibre boat PRB slammed into a wave at 27 knots and broke in half. PRB is one of the latest generation Imoca 60s with foils to lift it up so that it is practically flying. Escoffier abandoned ship and took to his life raft.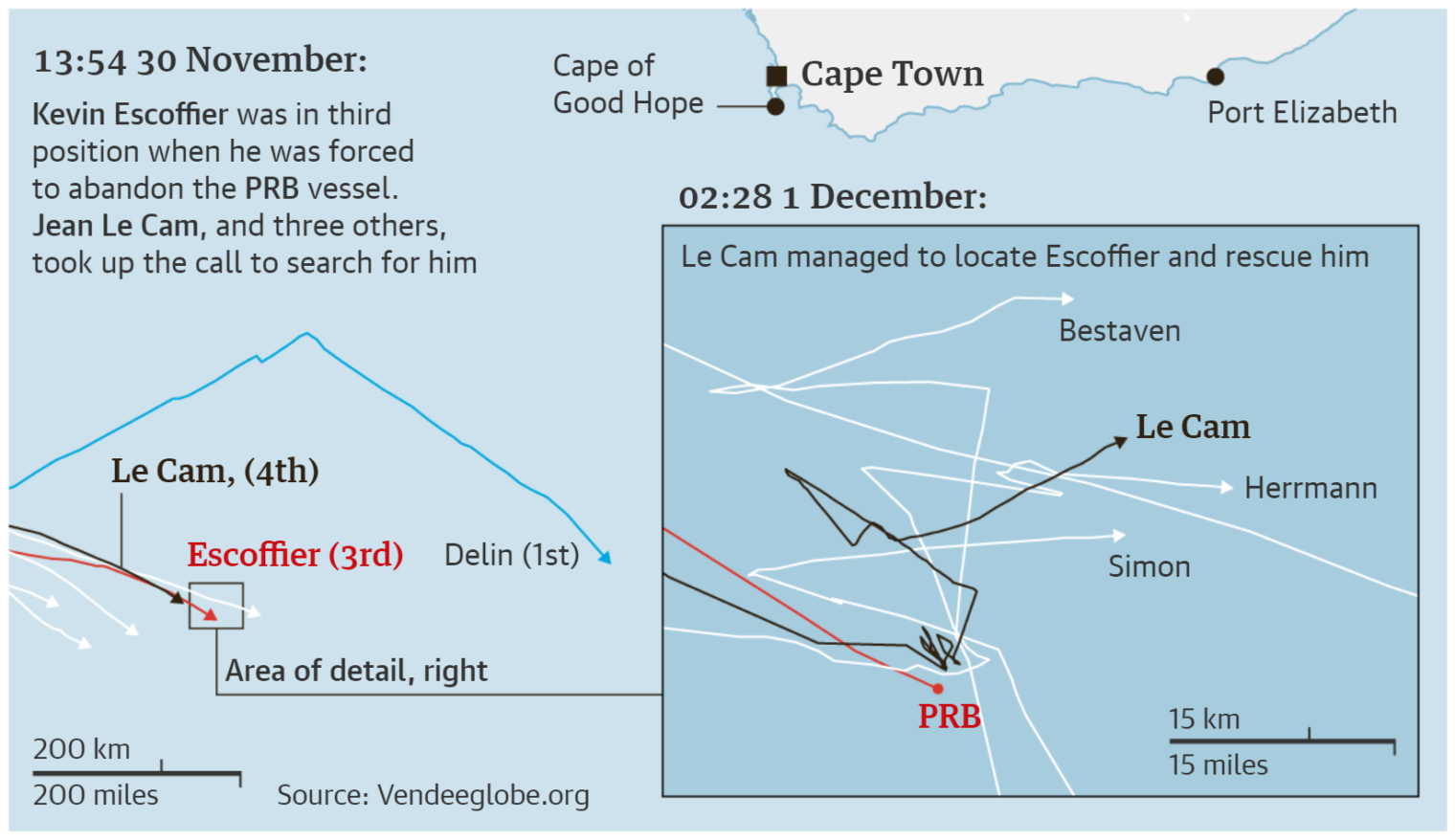 Escoffier was at 40°55′ S, 9°18′ E (source), confirming the old saying:
Below 40 degrees south there is no law;
below 50 degrees south there is no God.