Suggested by a friend who ran one of the most successful investment funds in the U.S. for 20+ years…. "The Bit Short: Inside Crypto's Doomsday Machine":
The upshot [from looking at some money flows]: over two-thirds of all Bitcoin — $10 billion worth of it — that was bought in the previous 24 hours, was being purchased with Tethers.

This is unusual: if demand for Tethers were real, one would expect Tether Ltd. to combine together multiple USD deposits from investors into a single issuing block. Combinations like that shouldn't add up to perfectly round numbers every time. What's more, the supposed USD inputs (e.g., 401,431,056 USD in the top left transaction) are giving perfectly round Tether outputs (e.g., 400,000,000 USDT in the same transaction) in every block — regardless of the prevailing exchange rate or anything else.

The last nail in the coffin was when I found out about the lack of visible reserves. If Tether Ltd. really was taking in 1 USD for each Tether it issued, then it should have as many dollars in its bank account as there are issued Tethers. And it turns out we can check if that's true! Tether Ltd.'s bank is Deltec bank in the Bahamas, and the Bahamas discloses how much foreign currency its domestic banks hold each month.

From January 2020 to September 2020, the amount of all foreign currencies held by all the domestic banks in the Bahamas increases by only $600 million — going from $4.7B to $5.3B. (The table is in Bahamian dollars, but the Bahamian dollar is pegged to the US dollar, so 1 BSD = 1 USD.)
But during the same period, total issued Tethers increased by almost $5.4 billion — going from $4.6B to $10B!
The implication was shocking: there weren't nearly enough dollars in all the domestic banks in the Bahamas to back the Tethers that were floating around in the crypto market.

So this was crypto's big short: Tether Ltd. was short of US dollars — to the tune of about $25 billion.
If you've been waiting for the right time to move to Puerto Rico (for the 4% tax rate) and sell those $millions in Bitcoin you've been keeping on a Post-It note, maybe this is the time!
(Disclaimer: I haven't done my own research into the crypto market. I'm sure that if I were a Bitcoin billionaire I would have lost the password!)
Since the article mentions the Bahamas and it is almost MLK Day… statue of Dr. Martin Luther King, Jr. in Bimini (he was there in 1960 to write his acceptance speech for the Nobel Peace Prize):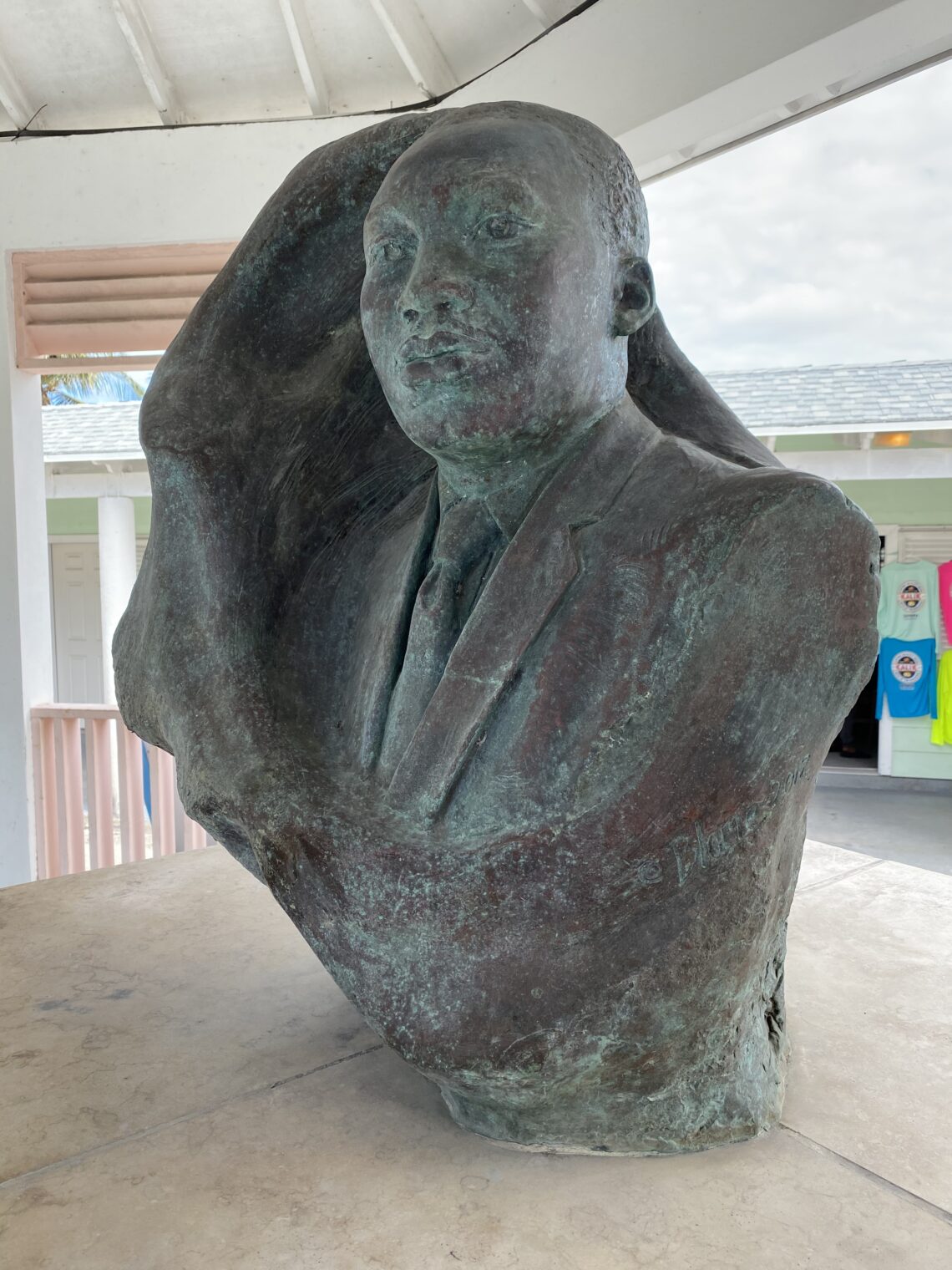 (Photo from a January 2020 Cirrus SR20 trip, when it was legal to return to the U.S. without a COVID-19 test.)
Related: