Joe Biden is fixing most of what ails us via executive order. Could he turn his attention to a thorn in America's side that surrounds him: The District of Columbia? There is nothing good to say about Christopher Columbus. He #DeniedScience (regarding the circumference of Earth). He was cruel to both Europeans and Native Americans.
If not after Columbus, after whom should we name the city of bureaucrats, cronies, contractors, and lobbyists? We have a list of the 100 Greatest Americans, according to University of Washington circa 2009. Drawing from this and with an eye toward minimizing reprinting, the city could be
District of (Noam) Chomsky
District of (Hillary) Clinton [Bill Clinton does not make the list]
District of (Cesar) Chavez [not to be confused with the most successful politician of modern times, Hugo Chavez]
District of (Rachel) Carson
District of (Samuel/Mark Twain) Clemens
(Racist Woodrow Wilson, subject of a recent renaming at Princeton, is on the list!)
"District of Sacagawea" would make the most sense to me because I am a huge fan of this talented diplomat who traveled with an infant, but she is not on the list (sexism?). My choice therefore is to fall back on District of Crazy Horse.
A mid-1990s photo of a D.C. memorial to a slaveholder (this one should be renamed too!):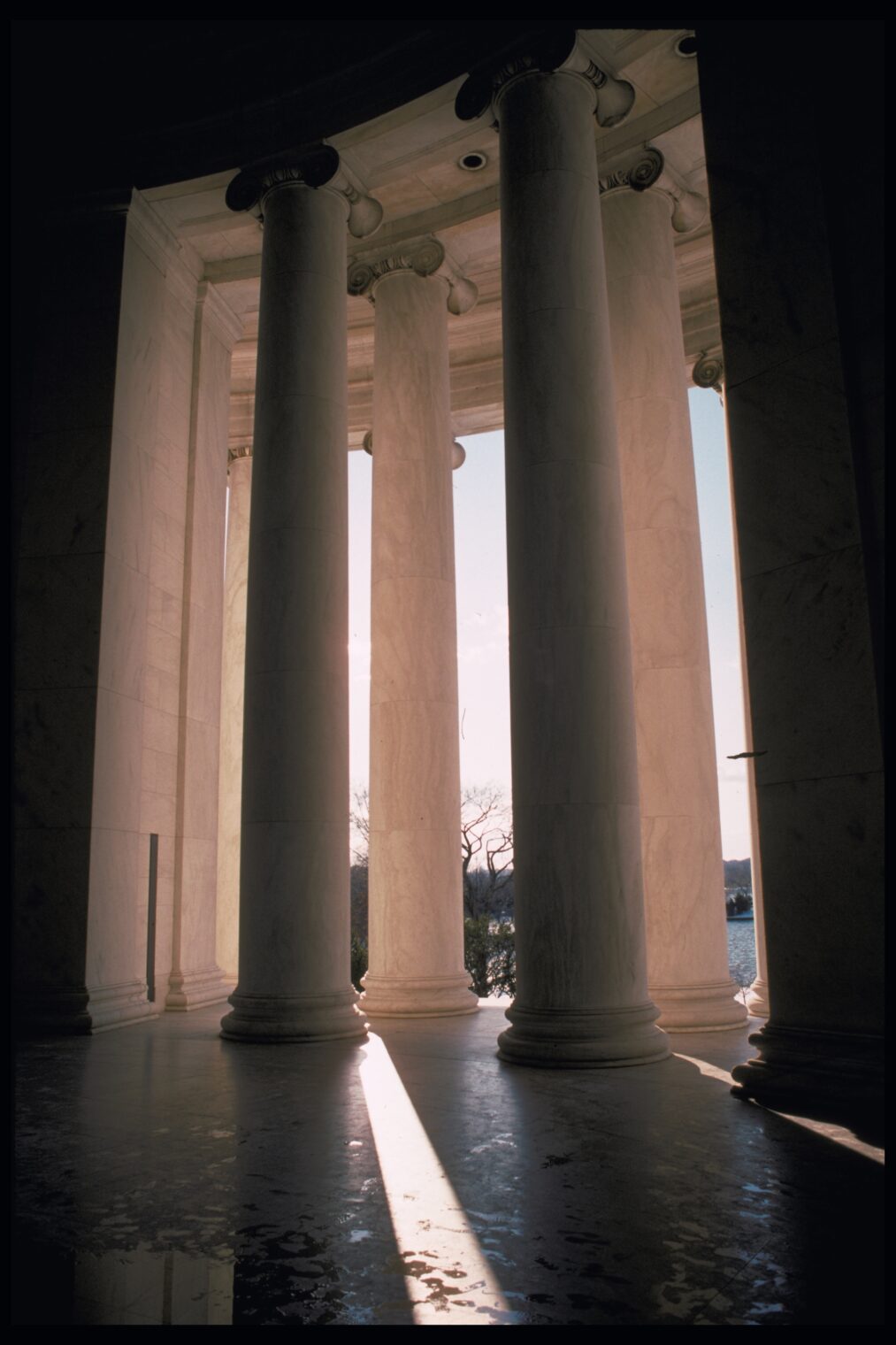 Related: