From a friend who snoops on high schoolers' remote skool:
My daughter was assigned to study the seminal work "The Hill We Climb" by the titan of American poetry, Amanda Gorman.
Teacher: What does she mean by "a force that would shatter our nation"
Chorus of students: The Truuuuump preeeesideeeeeency…..
Teacher: Great!!! What do you think she means by "the new dawn blooms as we free it, for there is always light"?
Chorus of students: The Biiiiideeeen administraaaaaatiooooon…
Teacher: Oh my God, you guys, you are geniuses! You can all be poets because you mastered literary tools!!!
This focus on American 21st century poetry got me thinking about what would happen if our public schools introduced the works of the greatest living American poet, Kanye West. Suppose that "Gold Digger" were the subject of a class. What would happen when teachers and/or students then said "the n-word" or actually quoted the n-word while analyzing Kanye West's popular opus? If it is a public school and subject to what's left of the First Amendment, can teachers be fired and students expelled for their speech? In Western Frogland (Quebec), the answer is "yes". Here's a teacher who got axed in a similar situation: Quebec literary works (!) that used the n-word: "Montreal North teacher fired after using N-word repeatedly in class".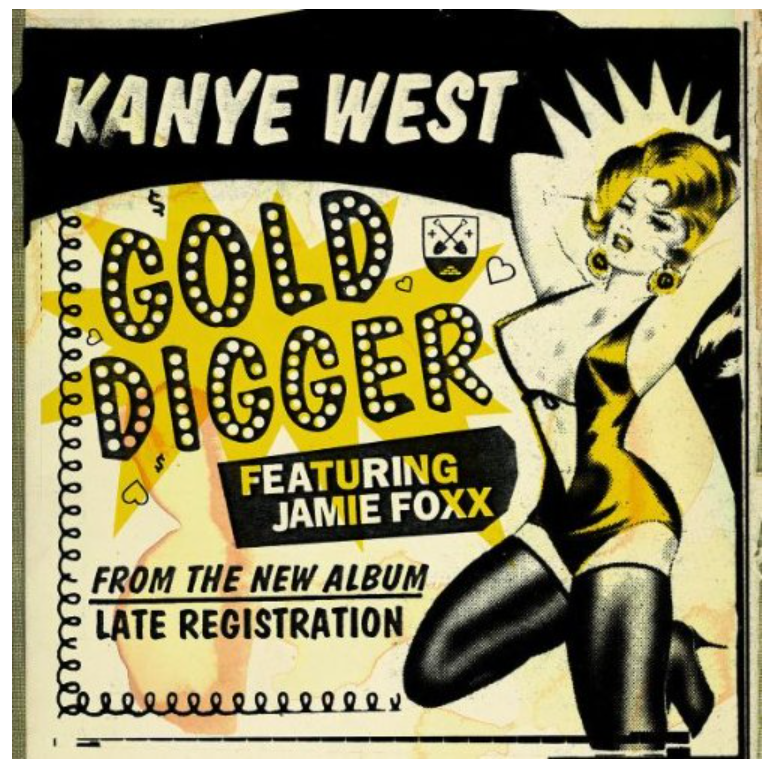 Readers: What do you think? If we accept that rap songs are great poetry (which I do) and that they contain some words that some people don't like, can they be studied in K-12 without the teachers being fired?
Lyrics from Google (uncensored for some reason, but I've bowdlerized them):
She take my money when I'm in need
Yeah, she's a triflin' friend indeed
Oh, she's a gold digger
Way over town, that digs on me
Now, I ain't sayin' she a gold digger
(When I'm in need) But she ain't messin' with no broke n****
(She give me money) Now, I ain't sayin' she a gold digger
(When I'm in need) But she ain't messin' with no broke n****

….
Eighteen years, eighteen years
She got one of your kids, got you for eighteen years
I know somebody payin' child support for one of his kids
His baby mama car and crib is bigger than his
You will see him on TV any given Sunday
Win the Super Bowl and drive off in a Hyundai
She was supposed to buy your shorty Tyco with your money
She went to the doctor, got lipo with your money
She walkin' around lookin' like Michael with your money
Shoulda got that insured, Geico for your money
If you ain't no punk
Holla, "We want prenup! We want prenup!" (Yeah!)
It's somethin' that you need to have
'Cause when she leave yo' ass, she gon' leave with half
Eighteen years, eighteen years
And on the 18th birthday he found out it wasn't his?
Related:
"Kim Kardashian and Kris Humphries Divorce Timeline": "Perhaps the most notable thing about their drawn-out divorce — which was settled Friday in Los Angeles Superior Court — was that it lasted seven times longer than their 72-day marriage." (Kardashian sued third husband Kanye West just recently, using the same lawyer who represented her in the lawsuit against Kris Humphries.)