Public Health 101: When confronted with a virus that attacks the obese and unfit, lock people next to their refrigerators for a year.
Public Health 102: When the local government runs a COVID vaccine clinic, make sure that it is amply supplied with donuts.
From a town-run COVID-19 vaccine clinic in the Boston suburbs: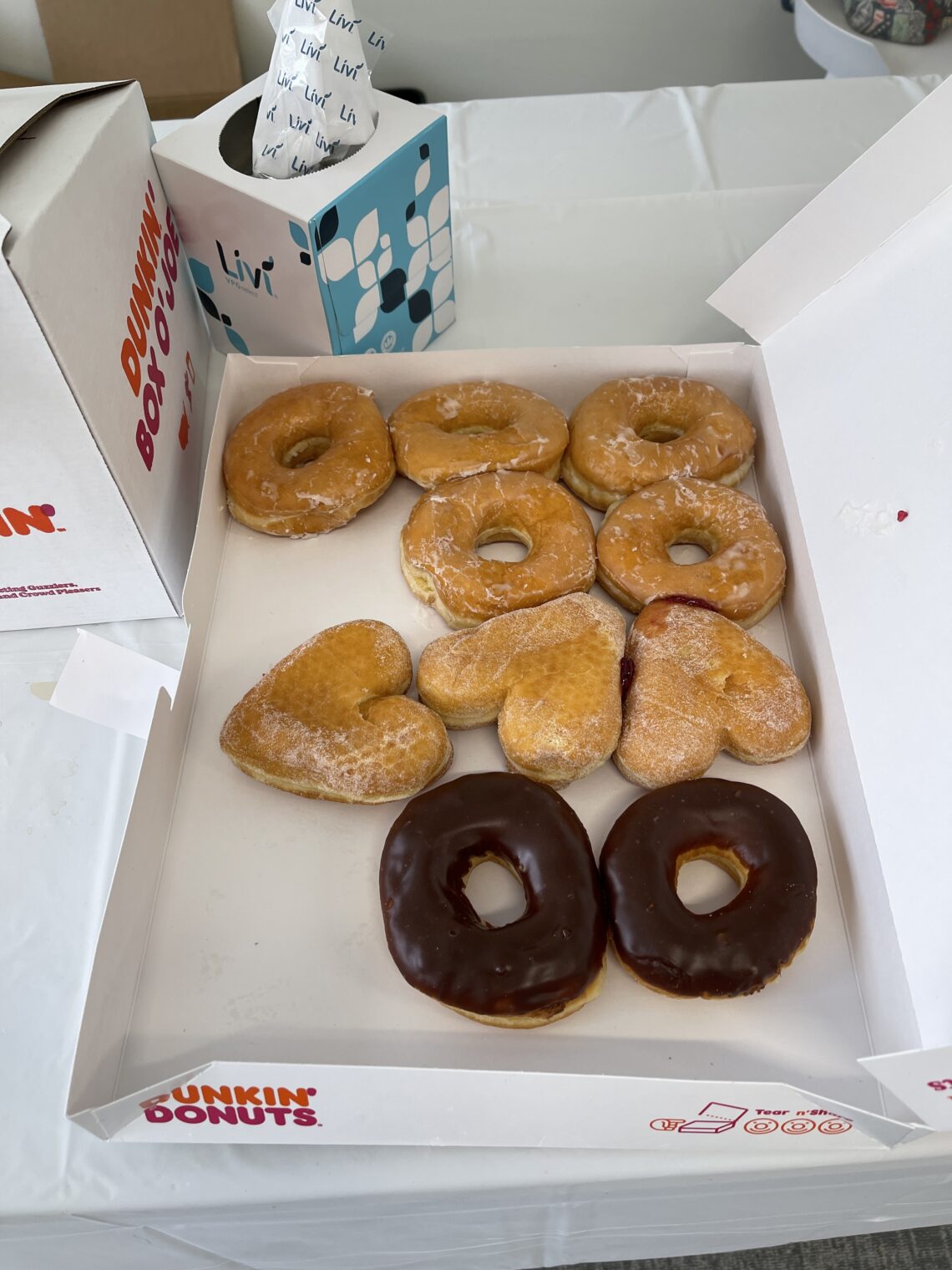 Readers might reasonably ask how many of these health-enhancing items I consumed personally. Answer: zero. I was merely there as driver for a 92-year-old and therefore did not feel that I had earned one. Separately, what's the process for becoming a volunteer driver in our all-white all-heterosexual town? Look for the rainbow flag and "Black History Month" stickers to find the "Council on Aging" door. Knock and receive a Criminal Offender Record Information (CORI) form to fill out and also a form in which one must supply one's pronouns and gender ID.
The vaccination process itself was efficient. We arrived at 11:55 am for a noon appointment and were fully checked out by 12:25 pm. My old-but-fit neighbor noted that she hated wearing a mask, but otherwise was happy with her experience.
Readers: Who has vaccination stories to share?
Related: