A friend is shopping for a new car. He happens to have been working for the past five years on various Silicon Valley self-driving car efforts. What's he looking at for a new car for himself? A C8 Corvette! (Why not the product of the finest minds of Silicon Valley? "Can any expensive car have a worse interior than Tesla? Seems impossible. They shaved every possible penny there.")
What color? "Anything but black," he replied. "The Zeus Bronze Metallic also might be too close to black." What's wrong with black? "It will be invisible to Lidar. The cameras might see it during the daytime, but it will be dangerous to drive at night because self-driving cars won't see it."
Readers: What do you think of the C8 in Zeus Bronze?
Compare to the Red Mist Metallic, which is the most popular color: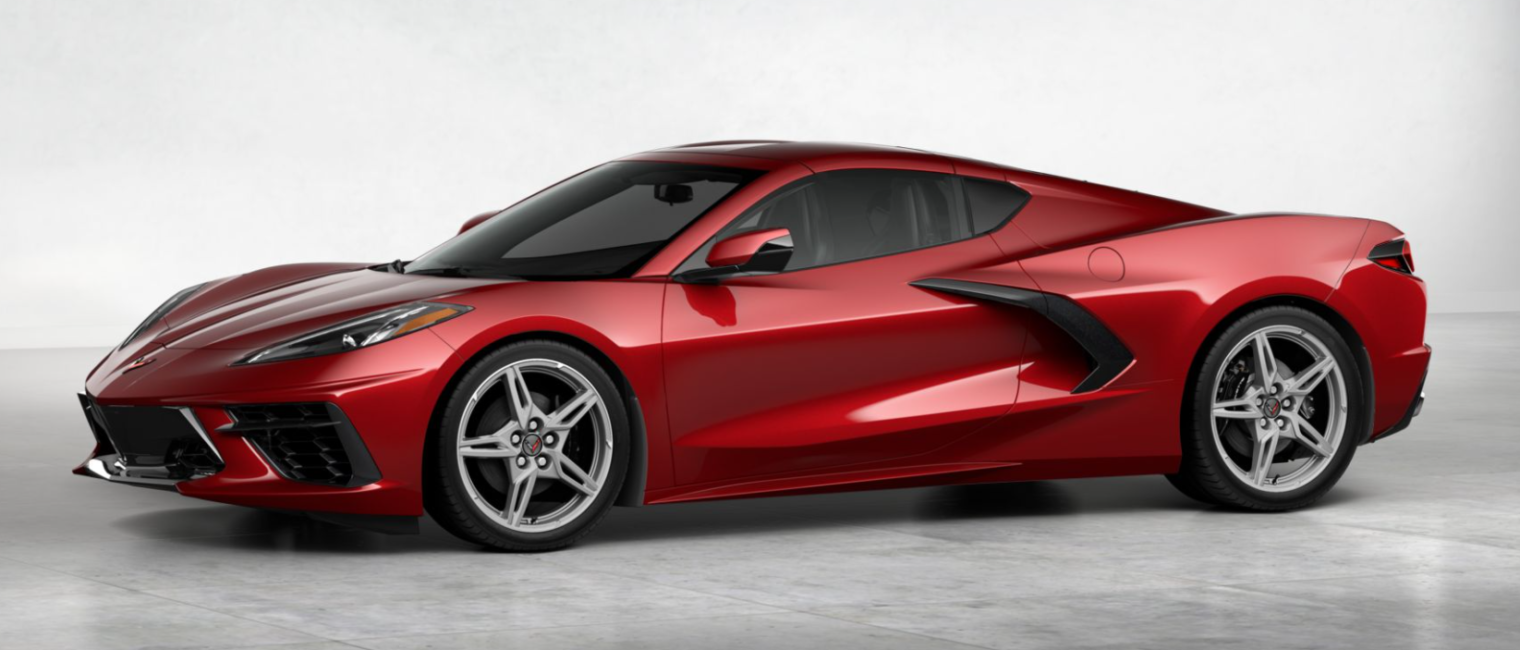 Some additional thoughts from our deeply embedded source…
When can we expect the promised age of self-driving cars?
Hard to answer as depends on legislation and business. Let's go backwards and try to guess. What is the long-term future? Is it (a) autonomous cars try to mix into traffic with humans, or (b) human driving is illegal?

To get to (a), are the steps (1) start selling autonomous to fleet operators, (2) start selling autonomous to citizens, (3) stop making new human-driven cars, hence no wheel, and grandfather some human driven cars

For (1) to happen the cars have to get good enough, for (2) to happen the cars have to get cheap enough, for (3) to happen Biden/Harris will need the power to repurpose the roads for the greatest public good/safety (also nice because now the government will know where all of the citizens are going and when)

My guess is that the industry wants (a) for now but the government will want (b), which makes more efficient use of roads, simplifies the software, and also facilitates tracking everyone.

Right now (2021) self-driving car is expensive and dangerous. Reducing expense is possible once more money goes into the ecosystem, but it remains to be seen how safely they operate. Horse/car analogy does not make sense: man-driven flesh vehicle to man-driven ICE vehicle. Self driving is from man-driven vehicle to software-driven.
Why is this challenge so tough for software?
The problem with mixing software-driven and human-driven vehicles is exemplified by "is that guy watching Netflix while driving going to yield to my left turn?" Hard to get that right.
When will a family be able to buy a self-driving car, then, without a steering wheel and mix it up with human-driven contraptions?
Pure guess 25 years
A Tesla 3-owning friend:
Tesla owners think by 2017. Then by 2019. Then by 2020. Now by 2021. They pay $10,000 for "full self driving" software. Tucker Auto was shut down for less of a scam.
An immigrant from Eastern Europe participating in this discussion:
My father had a self-driving car for a decade in the 80s. It was called a company chauffeur. He couldn't do much in the car because it is still less convenient. If it is a short drive, you won't accomplish much. Read the news perhaps, or write a few emails. Phone calls you can make now.
The self-driving software engineer saw the biggest competition as coming from Uber and similar human-driven services. As long as low-skill labor in the U.S. remains cheap due to mass immigration, self-driving tech would have to be both inexpensive and nearly perfect to be competitive.
Shifting gears, so to speak, for a moment… what about the fact that cameras are being driven around 24/7 in vehicles that can stream footage up to the cloud? The government can already get footage from doorbell and house-attached cameras (see "Amazon Ring is creating the surveillance complex" by Mark Hurst). Will a police officer in 10 years be able to say "I want to see what was happening at the intersection of 8th and Main at 10:32 pm" and get footage from all of the self-driving cars that happened to be passing that location at the time?