I've been referring to everything that happened prior to March 2020 as "BC" (Before Corona, not to be confused with "BCE" for years prior to Jesus's birth). We're just beginning Year 2 "AC", therefore. Public sector workers have been mostly relaxing at home for a year, still drawing full paychecks, e.g., Boston Public School teachers. Should one of these folks fall ill due to COVID-19 or any other cause, he/she/ze/they will be paid via disability insurance.
What's it like in the private sector? A housecleaner I know had to continue working, accepting whatever risk of COVID-19 was entailed, if she wanted to be paid. She's around 60 years old and therefore has more age-related COIVD-19 risk than the average public sector worker (many of whom are eligible to retire at 50 or younger). She recently suffered a fall on a narrow staircase in a Beacon Hill home (these structures are fully compliant with all building and safety codes… of the early 1800s; see "For $20.5 million, Beacon Hill town house next to John Kerry" for an example) and broke both radius bones in her forearms. She's unable to work, of course, and won't be receiving payments from a disability policy. She's expected to recover and has a lot of support from family (Brazilian immigrants), but the story made me reflect on the precariousness of a lot of folks' existence.
(The teachers aren't "relaxing at home," you say, because they have to be present on Zoom for some hours each week? While down in Florida in January, I met a Massachusetts public school system employee nearing full retirement (early 60s). She didn't enjoy being on Zoom so she began to use the months of sick leave she'd accumulated over the years. "It will run out by next fall," she explained, "but the union says that I'll be able to use days from the sick bank until I'm eligible for maximum retirement benefits in November." In other words, she will have been paid in full for 1.5 years without having to get closer to the Massachusetts school than Florida and without having to appear on Zoom.)
Now that economic opportunities exist only when governors give permission, is it more important than ever to prepare young people for careers as government workers?
Loosely related, from February 19, 2021 in Waltham, Massachusetts: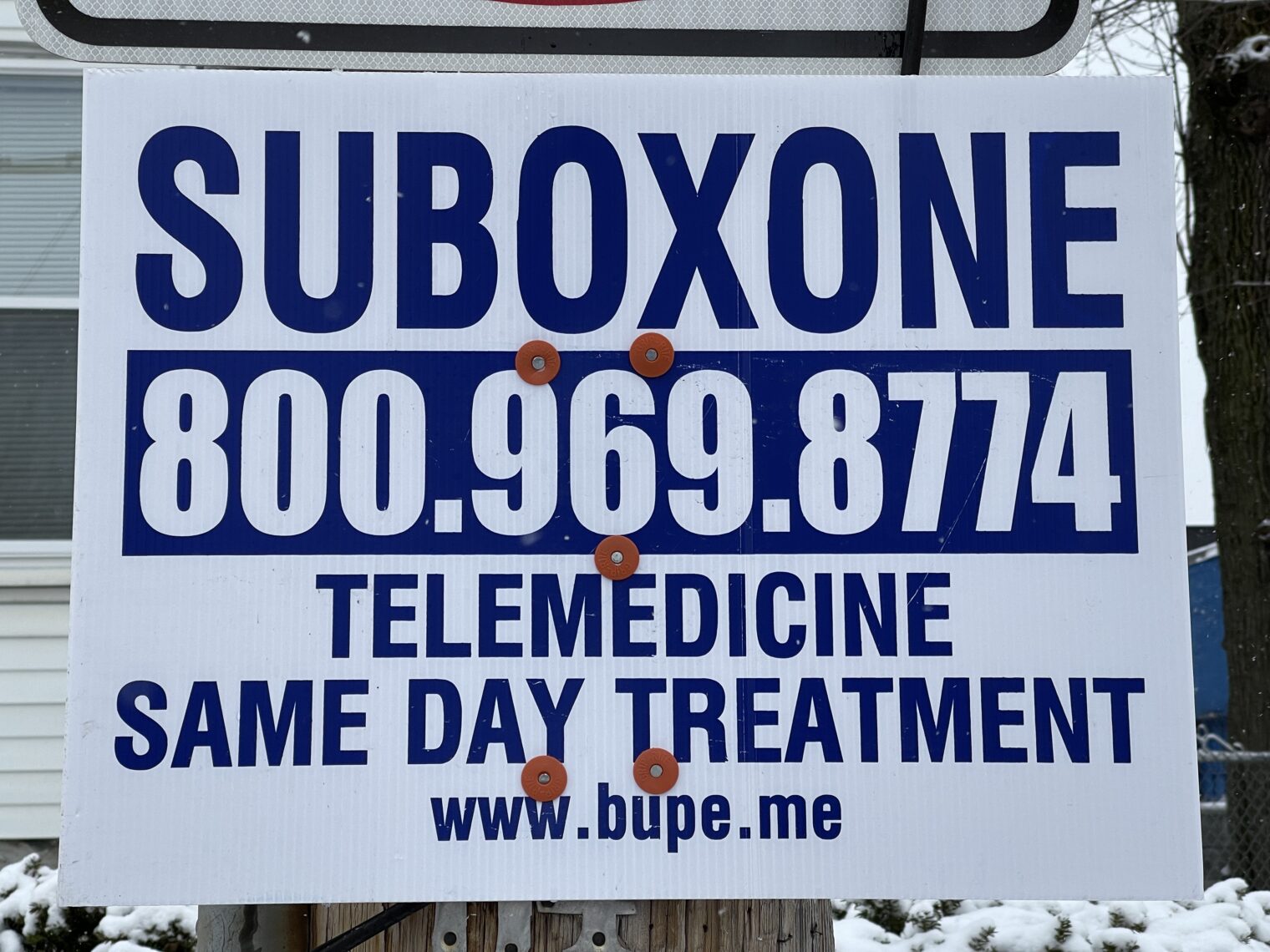 We still have plenty of opioids for anyone who is depressed about losing a private sector job!