"Coronavirus: Czechs facing up to COVID-19 crisis by making masks mandatory" (euronews):
Czechs, who have dug out their sewing kits in recent days to take part in a DIY drive to create their own protective face garbs, after a regulation issued on 18 March made it compulsory to wear either a surgical face mask or other mouth and nose-covering apparel when in public, one of the few countries in the world to issue such a demand.

On Monday evening (23 March), the government announced that restrictions of free movement and business closures, which were supposed to end the following morning, will remain in place for another week, until 1 April. Education Minister Robert Plaga has said that schools are likely to remain closed until the middle of May.
"Coronavirus: Czech Republic imposed a face mask requirement and the U.S should too." (USA Today, April 4, 2020):
While the U.S. and other countries are debating the potential value of a universal face mask rule in combating the spread of coronavirus, here in the Czech Republic that debate was settled weeks ago: it absolutely works!

Last month, at the earliest appearance of Covid-19 cases in this central European country of 10 million, the Czech government was among the first on the continent to shut down all non-essential businesses, impose severe restrictions on public gatherings, and close its borders. This society quickly adopted the physical-distancing and hand-washing regimen that has now become standard all over the world. But what sets the Czech Republic apart from almost every other country in Europe was the decision two weeks ago to require everyone to wear a face mask covering the nose and mouth at all times outside the home.

Today, when I venture out to walk my dog, I rarely see anyone on the streets of Prague without a face mask. Despite the inconvenience and discomfort of having to breathe through a mask, it has become a badge of honor and a form of social bonding to have one's nose and mouth covered. Wearing a mask is a signal of each person's willingness to play his or her part in this epic battle against the pandemic. Those who defy the law by carelessly pulling down their masks to drink a coffee or smoke a cigarette are subject to a hefty fine and also run the risk of being confronted and ostracized by fellow citizens. The government has now banned cigarette smoking outside, for this reason. With few exceptions — there are fools everywhere — it appears that most people here have embraced the universal face mask rule with a philosophy of shared determination and collective responsibility for preventing the coronavirus from ravaging this country.

There are clear indications that the extreme measures being enforced here — particularly the universal face mask requirement — are keeping down the per capita numbers of those who have tested positive for coronavirus, compared to many neighboring countries such as Germany, Austria, Switzerland, and of course Spain and Italy. So far, the Czech Republic has had fewer than 50 deaths from Covid-19.

Last month, the Czech prime minister, Andrej Babiš, sent out the following tweet addressed to President Trump: "Mr. President… try tackling virus the Czech way. Wearing a simple cloth mask, decreases the spread of the virus by 80%! Czech Republic has made it OBLIGATORY for its citizens to wear a mask in the public. Pls retweet. God bless America"

As an American who is witnessing the positive developments taking place in this small, tightly knit, socially disciplined country where everyone now wears a protective mask, I hope he listens.
How well did the technocratically governed Czechs do in their science-following battle against a virus? They dominate the leaderboard in deaths per million tagged to COVID-19, above Belgium and Slovenia, i.e., #1 in the world (though Maskachusetts, New Jersey, New York, et al. would be above the Czech Republic if these U.S. states were independent nations).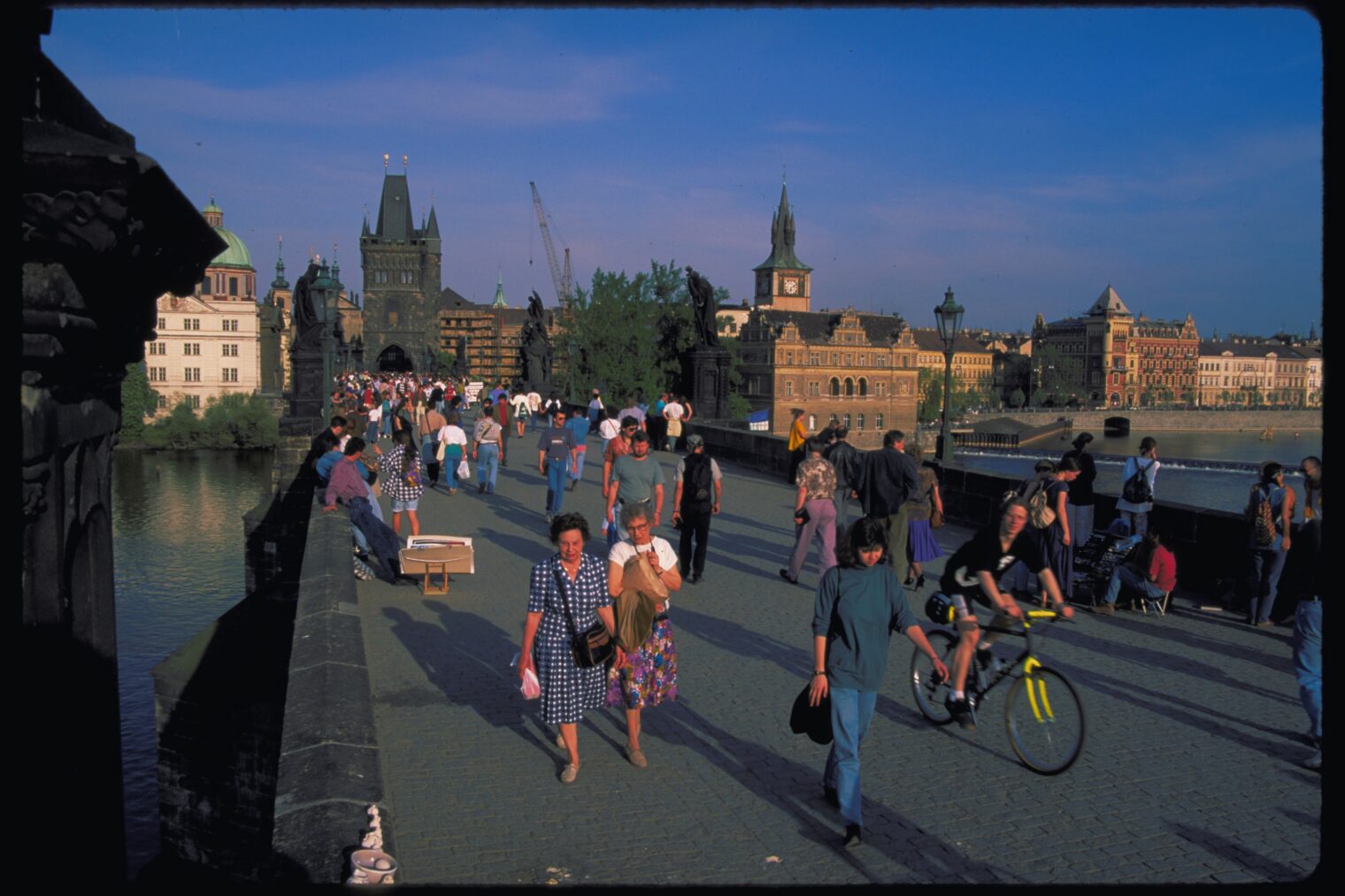 Related: