With apologies to George Wallace ("segregation now, segregation tomorrow, segregation forever")…
"'We have a new pandemic': Angela Merkel sounds dire warning over dominant UK Covid variant in Germany as she orders Easter lockdown" (Evening Standard):
Mrs Merkel sounded the alarm on Tuesday after announcing tough new restrictions including a lockdown over the Easter holiday.

"We basically have a new pandemic," Mrs Merkel told reporters in Berlin in the early hours.

"Essentially we have a new virus, obviously of the same type but with completely different characteristics," she added.
Unless the coronavirus gets the memo about evolution being only a theory, Coronapanic now, coronapanic tomorrow, coronapanic forever?
(Note that Angela Merkel has a Ph.D. in quantum chemistry, but the misogynists at the Evening Standard call her "Mrs." and not "Dr." as would befit a colleague of Dr. Jill Biden, M.D., Ed.D.)
A late-1990s photo from Munich. Note the cultural appropriation ("Chinesischer Turm") and the sitting ducks for a respiratory virus.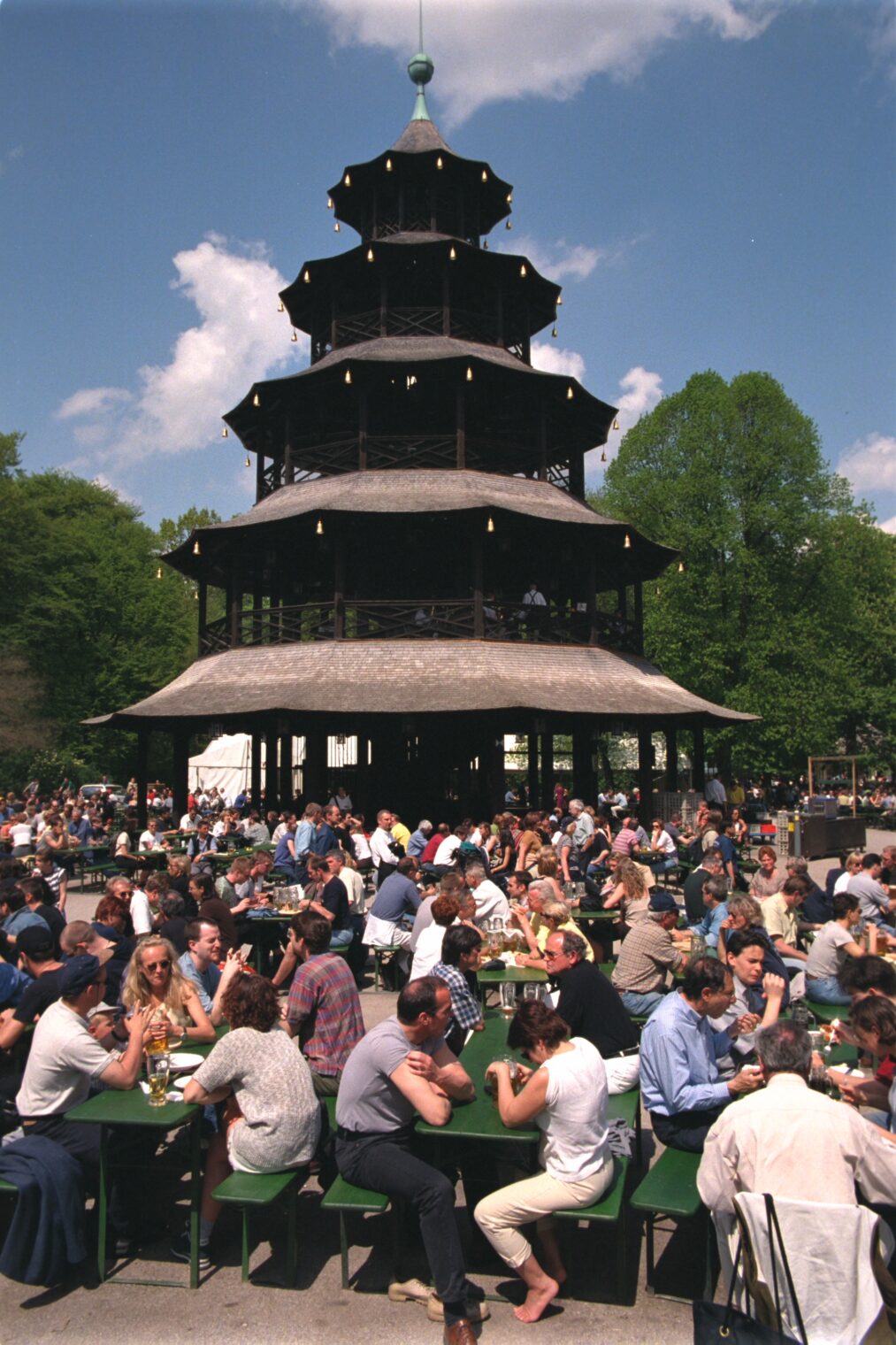 From the same trip (visit to Siemens, a major adopter of our ArsDigita Community System software), tourists try to cram themselves into Neuschwanstein.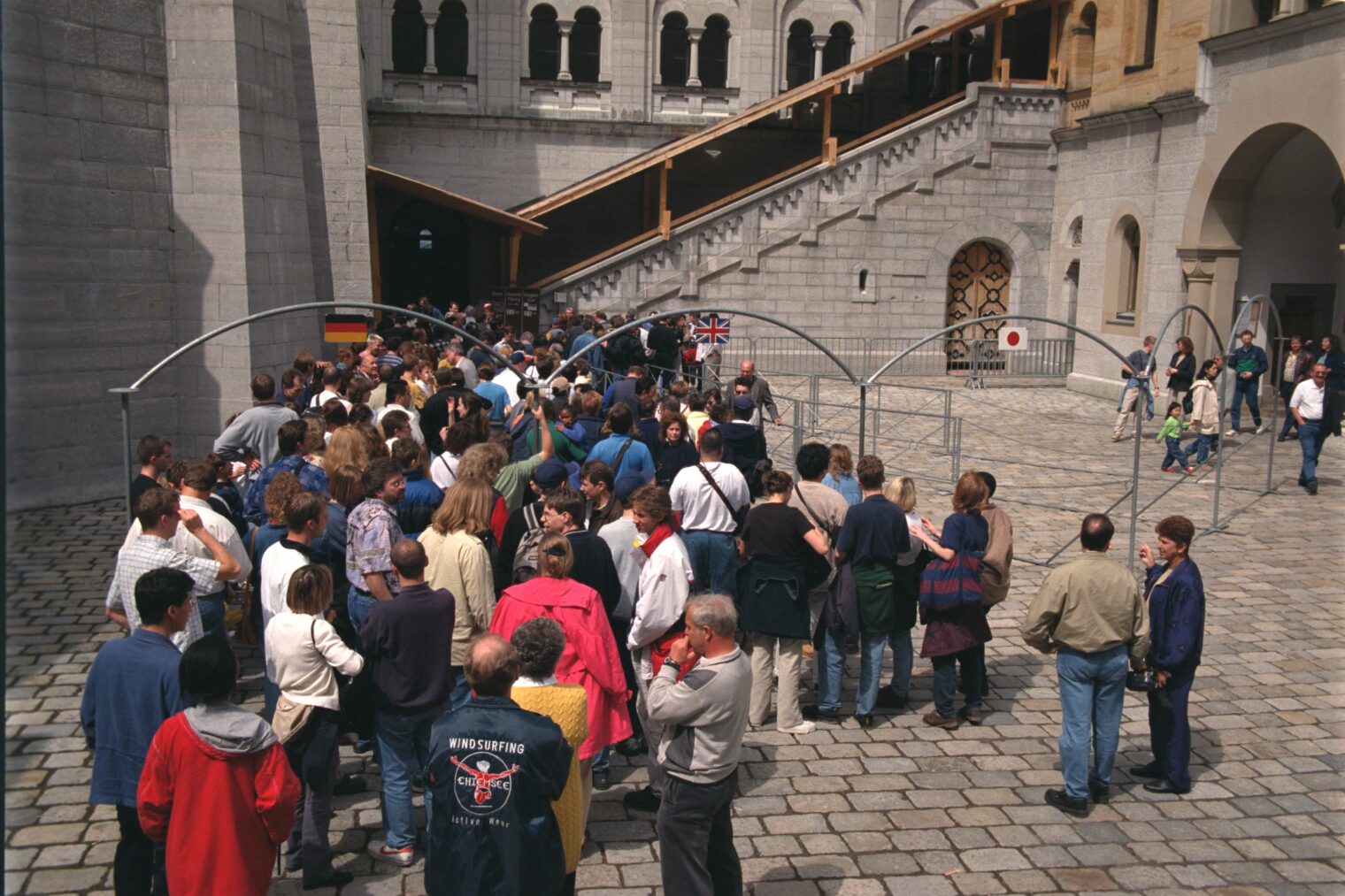 Looking at these photos how humans used to behave, what is most shocking is that viruses didn't drive us into our bunkers centuries ago.