Email received from the Righteous of Uber: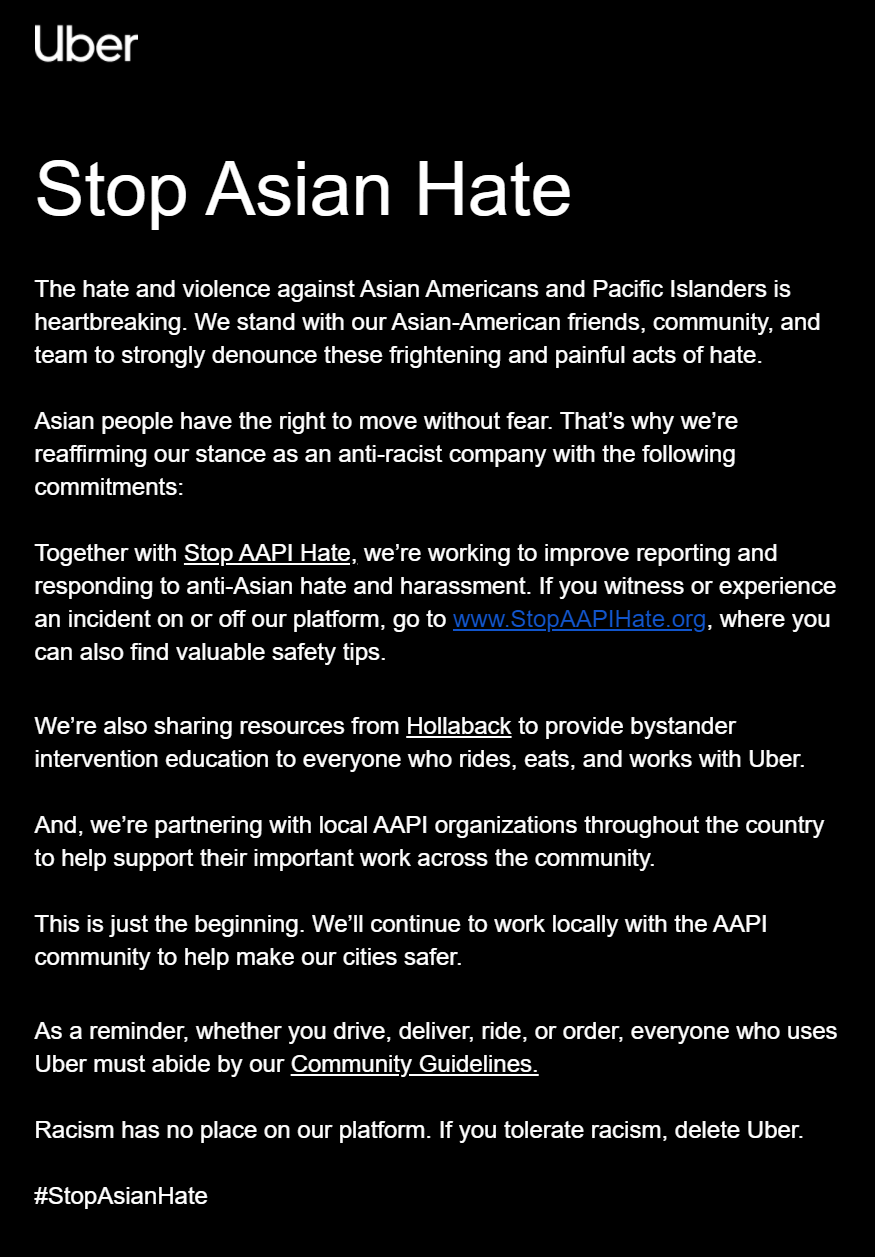 Let's break this down a little…
The hate and violence against Asian Americans and Pacific Islanders is heartbreaking.
There is hatred and violence against Group A and Group B.
We stand with our Asian-American friends, community, and team to strongly denounce these frightening and painful acts of hate.
Uber stands only with Group A (Asian Americans). Group B (Pacific Islanders) can fend for itself with private cars, public transit, walking, or perhaps sheltering in place? (14 days to flatten the curve on racism?)
Separately… "If you tolerate racism, delete Uber." (is this another way to say "intolerance will not be tolerated" or is it more complex?)
Related:
Uber stands with the Black community (but won't hire more than 0.8 percent Black "teach leaders"); Uber's only email to me on the subject of #BLM was in June 2020. Apparently it was "one and done" for what Uber said were "problems we have faced for centuries".