The Ingenuity "helicopter" (would most folks call it a "drone"?) has done some hover work on Mars.
Cost? $80 million to buy and $5 million/year to operate (Wikipedia).
The goal is to fly up to 16′ vertically and 160′ laterally.
I'm wondering if Robinson R44 owners worldwide are rejoicing. This government project makes a $400,000 Raven I purchase, adjusted for distance traveled and heights achieved, seem quite reasonable, even if you're paying hangar rent to Bill Gates's Signature (the climate change expert is also the world's biggest seller of Jet A fuel to Gulfstreams).
Also fun, below is a photo of the team. They appear to be young enough to have minimal personal risk from COVID-19, yet they're afraid to sit together unmasked (i.e., less daring than customers of a sports bar in Florida or employees at a typical FBO). They're watching TV while sitting in front of a "Dare Mighty Things" sign.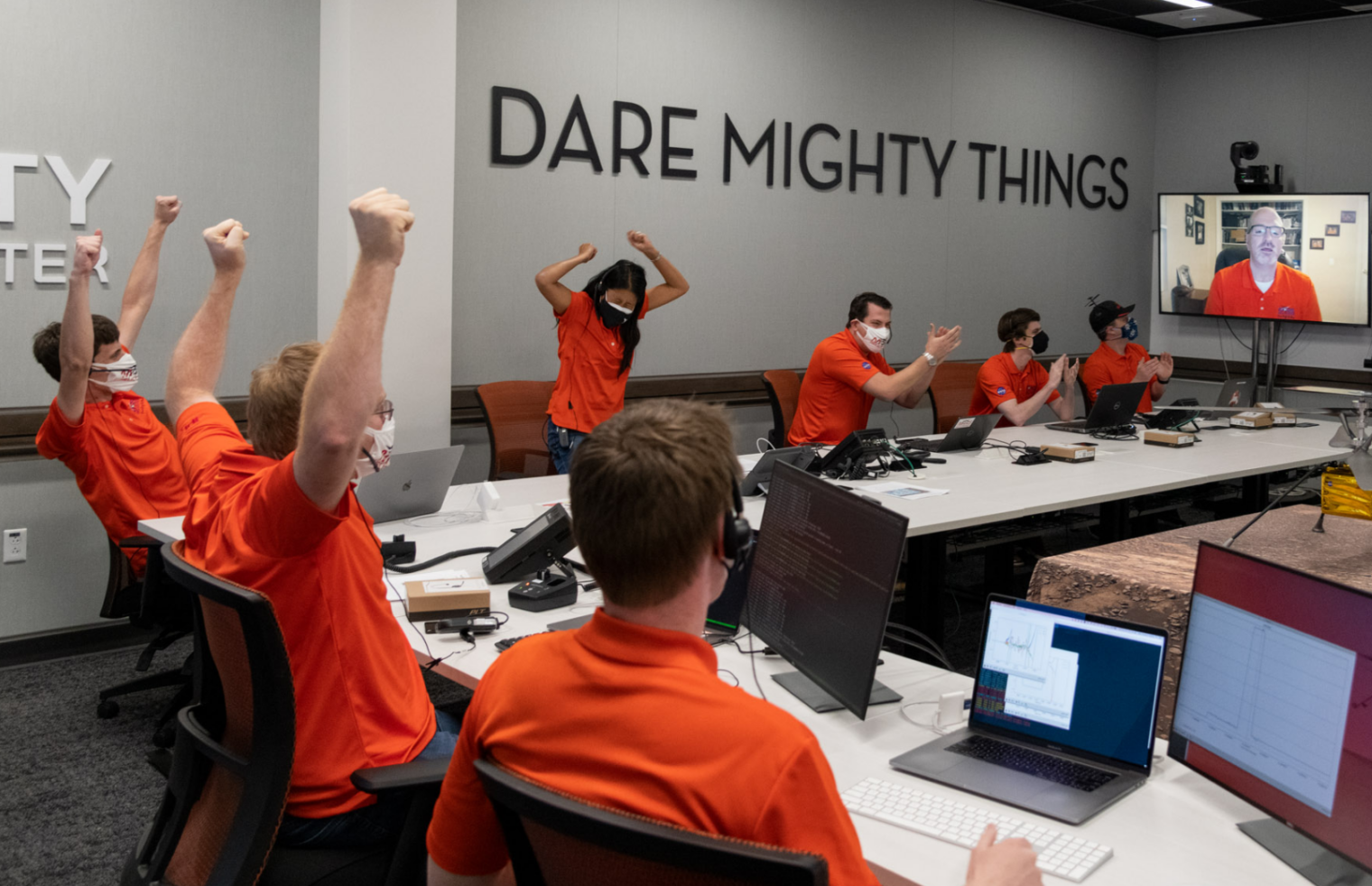 Speaking of daring, here's a front door sign from a coffee shop in Jupiter, Florida this morning: