Back on December 9, 2020, I signed what I thought was a contract with Tesla for them to install a solar roof within 180 days (by June 9, 2021) and two Powerwalls for a total of $71,533. Somewhat more than a regular roof, of course, but we'd have bragging rights, would be saving the planet, would have backup power in the event of a grid failure (a regular event here due to trees plus an apparent unwillingness to put the powerlines underground), and would have the joy of maintaining yet another household system (not like those dumb people who rent and let the landlord take care of everything that breaks!).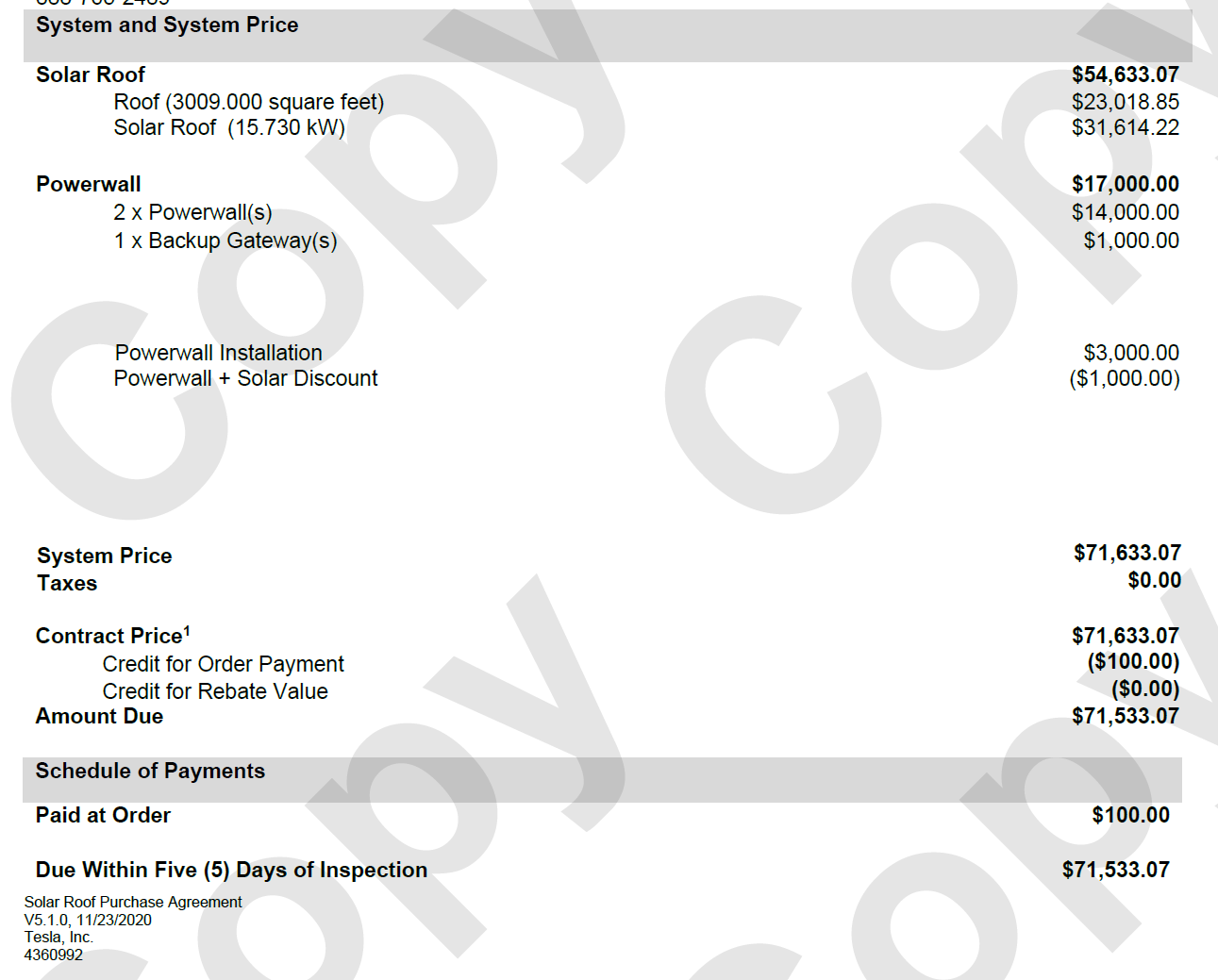 After months of silence, on April 23, I received an email:
We have increased the price of Solar Roof and have added adjustments for individual roof complexity. Learn more

We'd like to offer you one Powerwall at no additional charge when you proceed with your Solar Roof installation. You will receive an email when your new agreement is ready for your review and acceptance before moving forward. Please make sure to keep at least one Powerwall on your order to take advantage of this offer. If you have not already done so, please complete any outstanding items in your Tesla Account.
On May 5, 2021, I received a text message telling me to check the web site, which shows that the price has gone up to $84,137. Battery prices are supposed to be on a downward trend, but it looks as though Powerwalls have gone from $7,000 each to $10,500 each?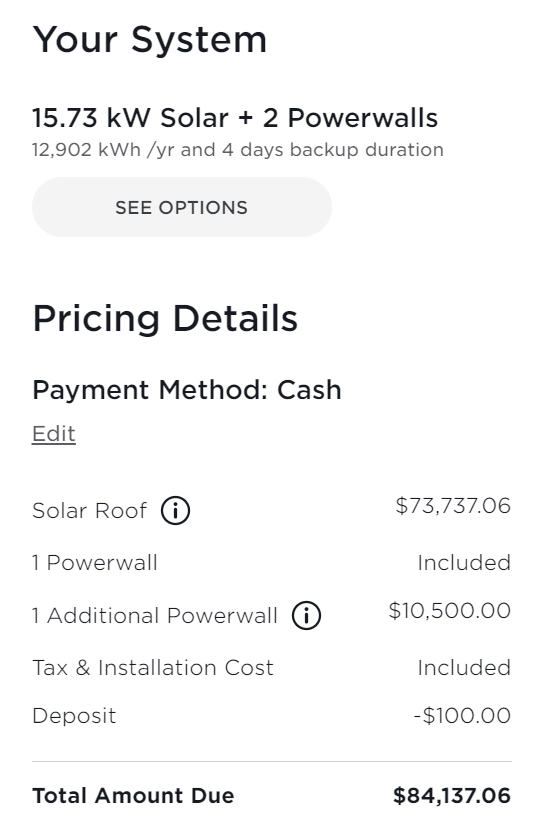 One interesting aspect of this design is that there are power-generating tiles on both the north and sides of the house: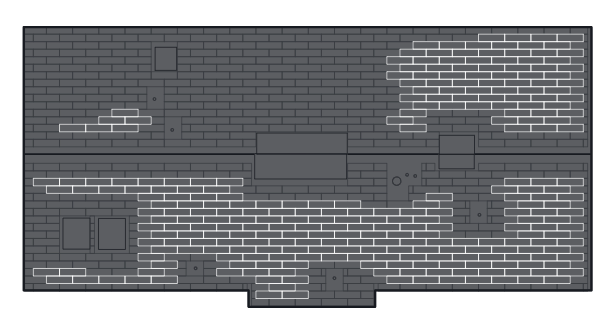 (the legend is a little confusing, but I think the tiles surrounded by white are the solar tiles; the top of the drawing above is the north-facing side of the house)
Update email received December 16, 2021: "Thank you for your interest in Solar Roof. In April 2021, Tesla increased pricing for some Solar Roof customers. Since then, we have updated our policy for customers who signed agreements before March 27, 2021. We're now offering you the chance to proceed with Solar Roof under your pricing and terms that were in place before the April price change." (i.e., contrary to the title of this post, the price is the price!) This was covered in "Tesla agrees to finally honor solar roof prices on signed contracts" (Electrek, 9/20/2021): "Unsurprisingly, this resulted in several legal actions, which were consolidated into a class action. However, in a new filing, Tesla's lawyers informed the plaintiffs in the consolidated case that the company started 'a program for customers who signed Solar Roof contracts before the April 2021 price changes to return those customers to their original pricing.' Honestly, I'm not sure what Tesla thought would happen here. They had signed contracts; they were going to have to honor those prices."
"