When the founders of Terrafugia, 15 years ago, showed me their pitch arguing that a flying car was more efficient for some class of trips than a Honda Accord or a traditional piston-powered airplane, I responded that (a) nobody could argue that a small airplane was a better practical transportation tool than a Honda Accord, except for trips to islands such as Martha's Vineyard, and (b) given the few hundred aircraft they hoped to sell, they didn't need to convince buyers to purchase based on rational requirements.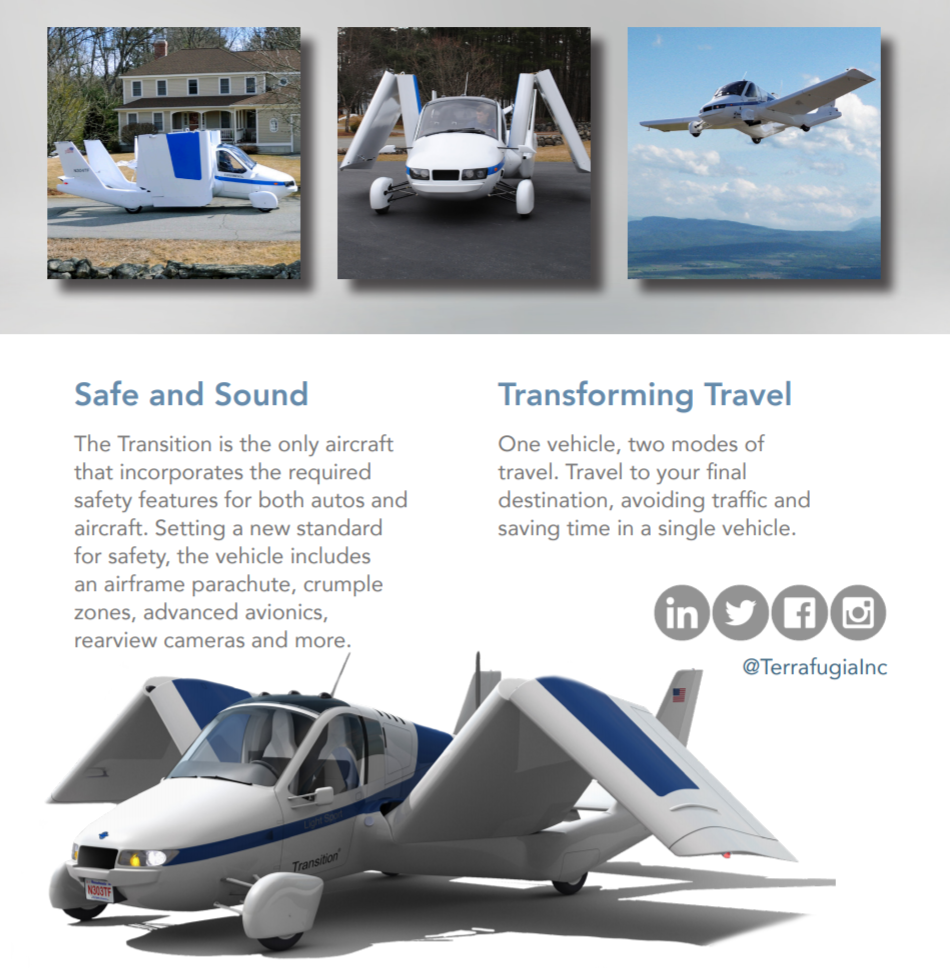 Why wasn't it a big advantage to have a plane that could also be a car and thereby support the last 15 miles of a trip? Nearly every airport offered rental cars, I pointed out. For shorter duration needs, the more popular airports also had crew cars that Cessna and Cirrus pilots could borrow for free. UberX launched in 2012, further reducing the friction of the interface between air and ground.
Like most of my business advice, this turned out to be wrong. It just took 15 years for the wrongness to be obvious! Here in 2021 it is impossible to get rental cars and it is impossible for Uber to compete for labor with the U.S. government (i.e., people who would otherwise be driving Ubers are relaxing at home cashing checks from Uncle Joe; see We are very short staffed and no one wants a job right now).
(Recent conversation at our local airport with the guy working a rental car desk: "We can't get any cars and we can't hire anyone. Nobody wants to work. We're sold out every weekend.")
Related: