We're trying to clear out the house for our escape to the Florida Free State. One item that must go is an Osborne 1, a portable computer from 1981. I wish that I could say that it had been mine ($1,795 in 1981, about $5,606 in today's Bidie Bucks), but in fact I was not prescient enough to put all of my time and effort into PCs. I always wanted to use the computers with the best (most efficient) programming tools and at least a medium amount of computing power. That meant, in 1981, a refrigerator-sized Lisp Machine. I did not deny that the tiny PC acorn could one day become a mighty oak, but did not want to work directly with acorns.
I've got this on eBay right now. But if there are no bids I will send it, free of charge, to any reader who wants it. I will even pay for packing and shipping, as long as you aren't an Act 20 tax refugee in Puerto Rico or similarly expensive to reach by UPS.
I can get it to say "put in a floppy disk" but not to boot once the floppy is inserted.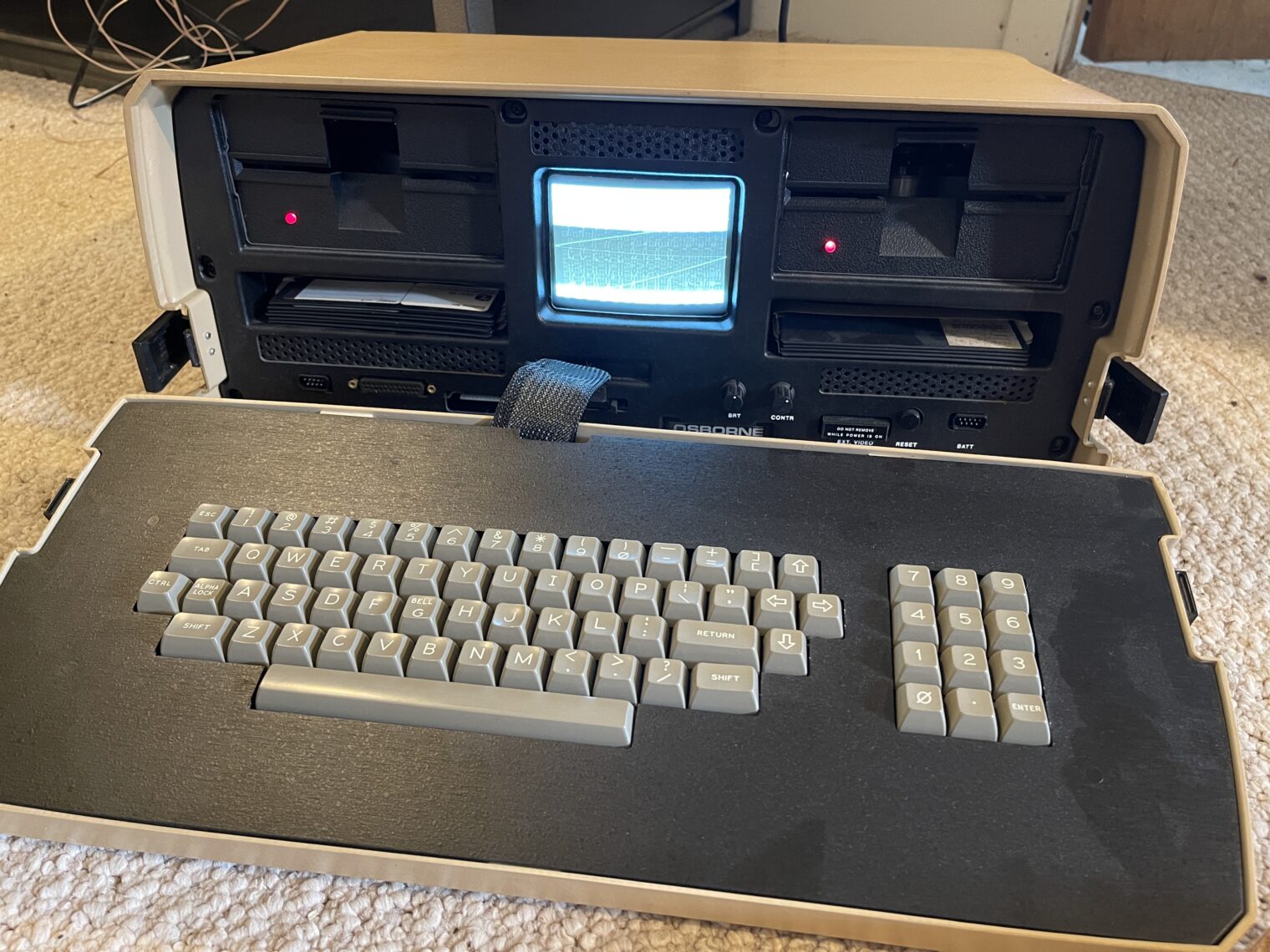 How did I get it if I wasn't smart enough to realize the promise of the PC back when PCs were feeble? A much smarter friend was clearing out his unnecessarily big house and gave it to me.
Speaking of PCs, my latest purchase is a Seagate 16 TB Exos disk drive. What kind of a loser buys a mechanical hard drive in our Brave New World of SSD? A loser who wants every possible version of every file backed up for decades to come via Windows File History. (What if the drive fails? See What's a good online backup service? (Crashplan can do only 10 GB per day)) Since we've been looking at exponential growth recently in the context of taxes (see Effect on children's wealth when parents move to Florida), let's consider the growth from the Osborne 1 to 16 TB. Each floppy disk held 90 KB of data. Today's hard drive holds 180 million times more than the floppy drive of 40 years ago. That's roughly 60 percent annual growth over 40 years to go from pathetic/feeble to awesome.
What's more shocking? It was the same engineer responsible for the floppy inside the Osborne 1 and the Seagate 16 TB drive: Alana Shugart (a feminine pioneer in magnetic storage and a relentless smasher of gender barriers).