I was in the Tysons Corner, Virginia shopping mall last week. Masks are no longer required in Virginia. Governor Blackface (he's sorry about his past racism, but not sorry enough to resign and let a Black person take the governor job?) rescinded his mask order in May (see "Virginia drops mask mandates, but not everyone is quick to give them up" )(NBC)).
Some folks wandering the mall were, nonetheless, wearing masks. This didn't surprise me, but I was surprised by the fact that quite a few of those who were masked were wearing their masks under their noses. If you're part of the Talented Tenth who believe in masks forever, wouldn't you also be careful to wear a mask correctly? (i.e., make sure all of the aerosol virus goes out the sides!)
The photo below, taken July 13, 2021, shows the chin diaper and under-nose styles in front of a store owned by my favorite American growth company (#StocksForTheLongRun!).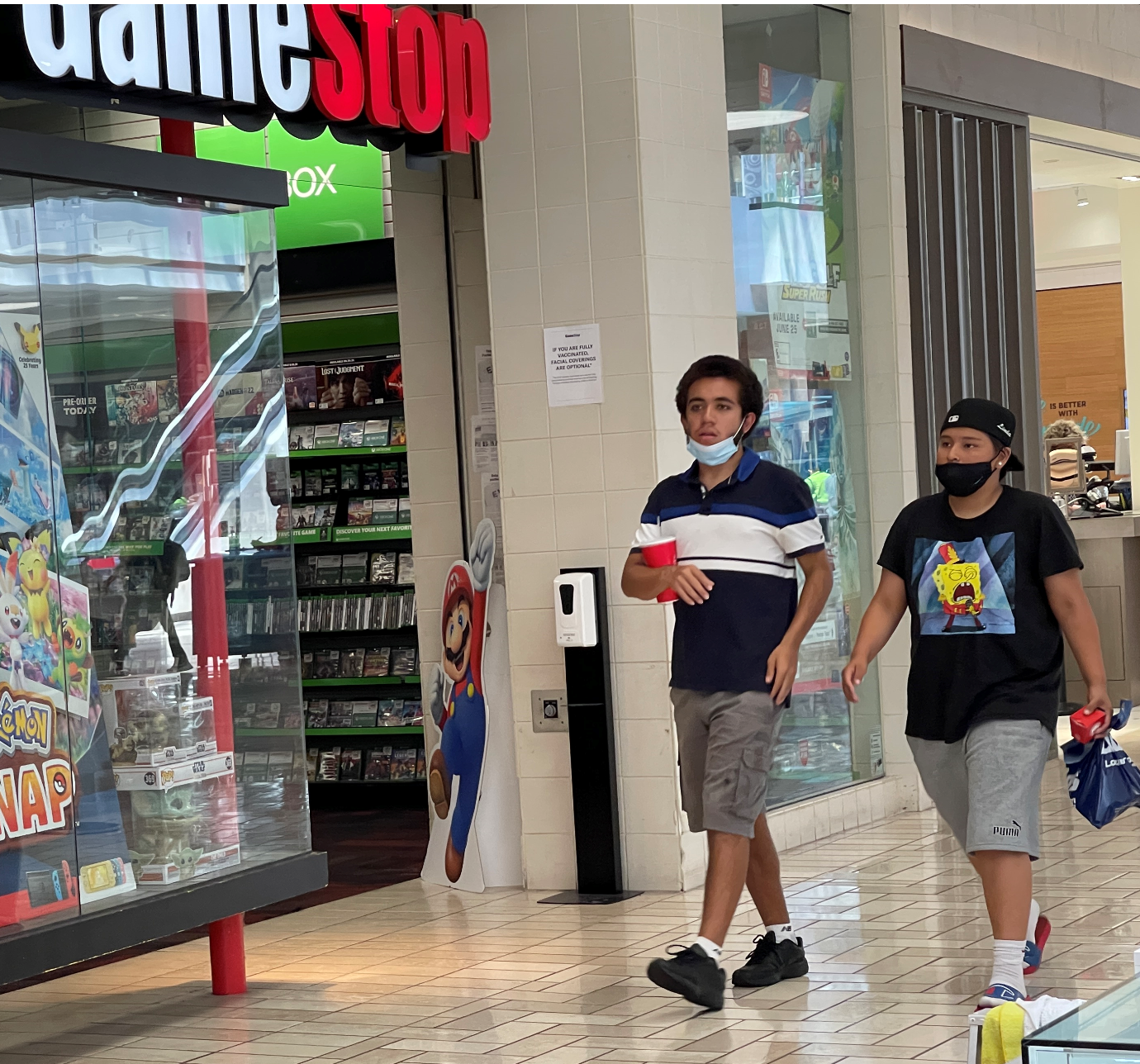 Over in the U.K., 40 percent want masks forever… (I wonder how many support under-nose masks forever…)
Meanwhile, Facebook tells me (July 15) that even the smallest person can be a pandemic-ending hero by adding a frame to his/her/zir/their profile picture: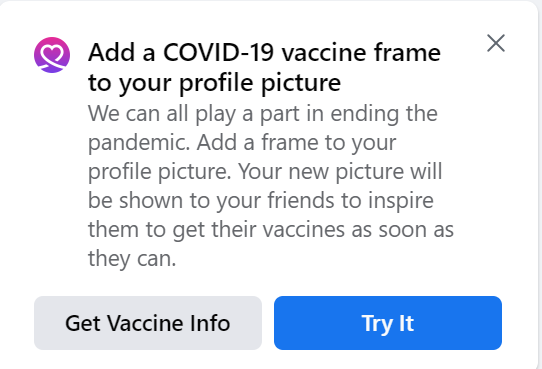 Despite this energetic effort, the propaganda ministers in Washington, D.C. are not satisfied. NYT:
President Biden's surgeon general on Thursday used his first formal advisory to the United States to deliver a broadside against tech and social media companies, which he accused of not doing enough to stop the spread of dangerous health misinformation — especially about Covid-19.

The official, Dr. Vivek Murthy, declared health misinformation "an urgent threat to public health."
Facebook, Twitter and YouTube said that they had taken steps to crack down on misleading health information, in line with their coronavirus misinformation policies. All three said they had introduced features to point people to authoritative health sources on their platforms.

YouTube said in a statement that it welcomed many takeaways of the surgeon general's report. Twitter said it agreed with the surgeon general's society-wide approach and welcomed his partnership. A person with knowledge of the matter who spoke on the condition of anonymity said officials with the company met with the surgeon general's office on Monday.
Related: