The seafloor pipeline from Russia to Germany has been in the news lately (see "U.S. urges Ukraine to stay quiet on Russian pipeline" (Politico): "The Biden administration is asking an unhappy Ukraine not to make waves, as it nears Russia-Germany pipeline agreement."; I guess Joe Biden finally found a pipeline that he could love! (compare to "Keystone pipeline canceled after Biden had permit blocked" (USA Today)).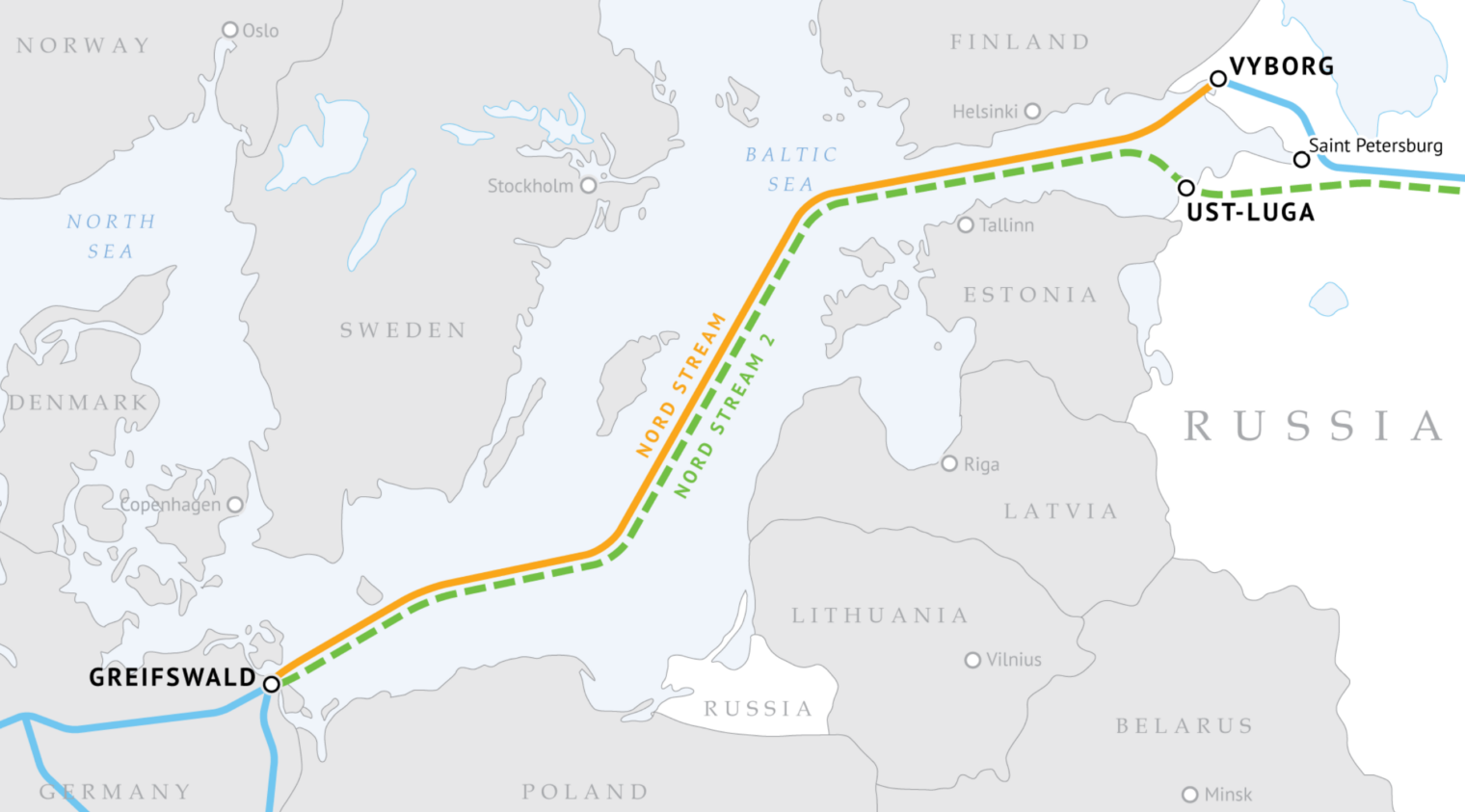 I wouldn't have thought that a 760-mile seafloor pipeline could be done as a practical engineering matter. From Gazprom:
The outside surface of pipes has a special anti-corrosion concrete coating. The concrete coating is made of high-density iron ore, which is crushed, mixed with cement, and put on pipes. As a result, pipes are wrapped in spiral reinforcement, which is filled with concrete, and then treated with steam in special tunnels for 24 hours. The concrete coating helps meet several challenges at once. Firstly, it keeps the pipeline on the seabed, preventing it from drifting off with undercurrents. Secondly, it serves as insulation, protecting the trunkline from outside mechanical damage.
The genius of Russian engineering? Wikipedia says that it was actually the Italians who figured out how to do this:
On 19 March 2007, Nord Stream AG hired Italian company Snamprogetti, a subsidiary of Saipem, for detailed design engineering of the pipeline. A letter of intent for construction works was signed with Saipem on 17 September 2007 and the contract was concluded on 24 June 2008
Readers: Should we be awed that this is working at all? Is the best analogy the Portuguese and other early European trips around the Horn of Africa to India and China? It is tough to believe that the sea voyage was actually more efficient than the overland one, but a lot of middlemen were cut out.
(My Ukrainian friends are not fans of this Biden Administration decision, but it won't cost Uncle Joe any votes because these non-virtuous immigrants to the U.S. already disliked Biden/Harris for their Bigger Government policies.)
Related:
"The Security Implications of Nord Stream 2 for Ukraine, Poland, and Germany" (Wilson Center): … repairing the current Ukrainian-Polish pipeline would cost around €6 billion. The construction of Nord Stream 2, however, would cost €10 billion. Experts believe that Nord Stream 2 is diverting gas from the preexisting Ukrainian-Polish pipeline, meaning Europeans will receive the same amount of gas, if from a different source. … completion of the pipeline would see the European continent increase its dependence on Russian gas. If tensions were to rise between Europe and Russia, Russia could turn off the pipeline, leaving millions of Europeans without gas. Second, Europe's reliance on Russian gas would present Russia with the leverage to further meddle in the affairs of its neighbors without consequence. Third, the new pipeline would divert the flow of gas from Ukraine and Poland, leaving these two countries to face a substantial revenue loss. They would also be forced to pay higher gas prices.