"Unvaccinated Covid-19 patients are filling up hospitals, putting the care of others at risk, doctors say" (CNN):
Hospitals are surging with unvaccinated patients infected with the Delta variant — which could affect car accident victims and other non-Covid-19 patients who need hospital care, doctors say.

"None of these patients thought they would get the virus, but the Delta variant has proven to be so highly contagious that even the young and the healthy, including pregnant patients, are now starting to fill up our hospitals," said Dr. Neil Finkler, chief clinical officer for AdventHealth Central Florida.
(Note that it is not "women" who become pregnant, but "patients" in a beautiful rainbow of gender ID)
Here's how it looked on my phone (Apple News):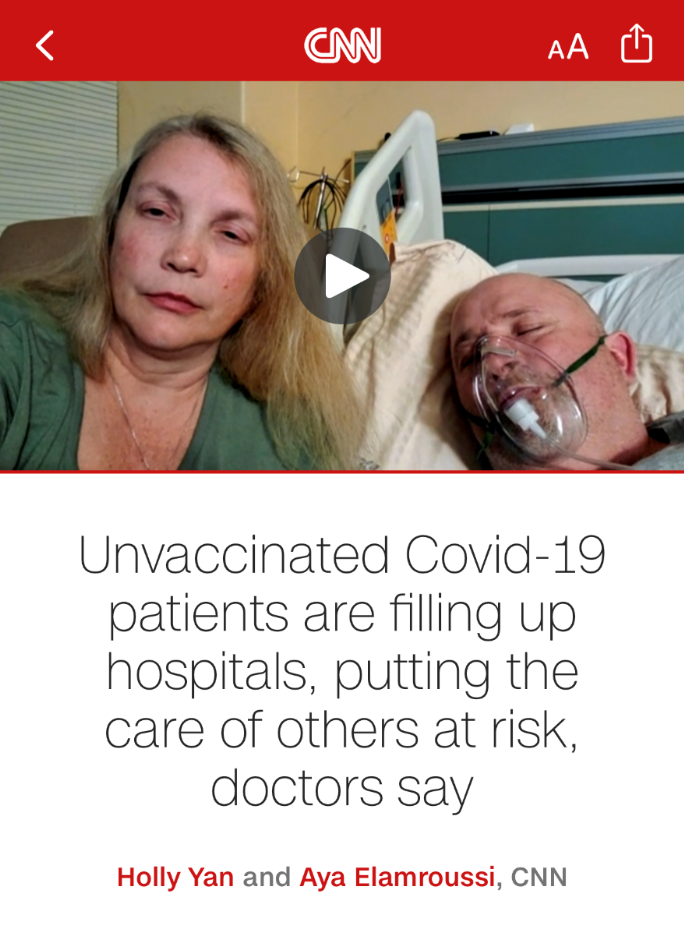 Why haven't the technocrats come up with the obvious modest proposal? If the unvaccinated are euthanized they won't clog up the hospital beds to which the righteous are entitled.
Related: