From August 27, "City of Cambridge Issues Emergency Order Requiring Use of Face Masks in Indoor Public Places, Effective September 3, 2021":
The City of Cambridge issued an emergency order requiring that face masks or coverings be worn in indoor public places. The order takes effect at 8:00 a.m. on Friday, September 3, 2021. It applies to everyone over the age of two years old, with exceptions in alignment with the Centers for Disease Control and Prevention and the Massachusetts Department of Public Health guidelines.

"I am grateful to everyone in Cambridge who has taken our public health guidance seriously, gotten vaccinated, and done their part to help protect themselves and our community," said City Manager Louis A. DePasquale. "With the rapid rise of the Delta variant, we are issuing this mask order for indoor public places to reduce the spread of the virus and to protect those who live, work, learn, or visit our city. As we have done throughout the pandemic, we will take a data and science-informed approach to our pandemic response."

"With schools reopening and COVID-19 cases increasing due to the highly infectious Delta variant, instituting this mask mandate for indoor public places is a critical measure to help minimize the spread of the virus," said Mayor Sumbul Siddiqui.
It's an emergency situation. COVID-19 is on a rapid (presumably exponential) rise. We have at our disposal a critical measure that we know will save lives. So… let's wait a week before applying this critical measure!
Separately, my Uber driver in Cambridge on August 27 described what happens in the patchwork coronapanic landscape of Maskachusetts. "They closed the gyms in Boston, so thousands of people started coming to my gym in Quincy," he said. "It was so packed that I couldn't use any of the machines."
Harvard, meanwhile, is #FollowingTheScience by closing the outdoor venue of Harvard Yard to walk-throughs… from 5 pm to 3 am (so everyone who wants to visit Harvard Yard must be sure to crowd in during the limited opening hours!).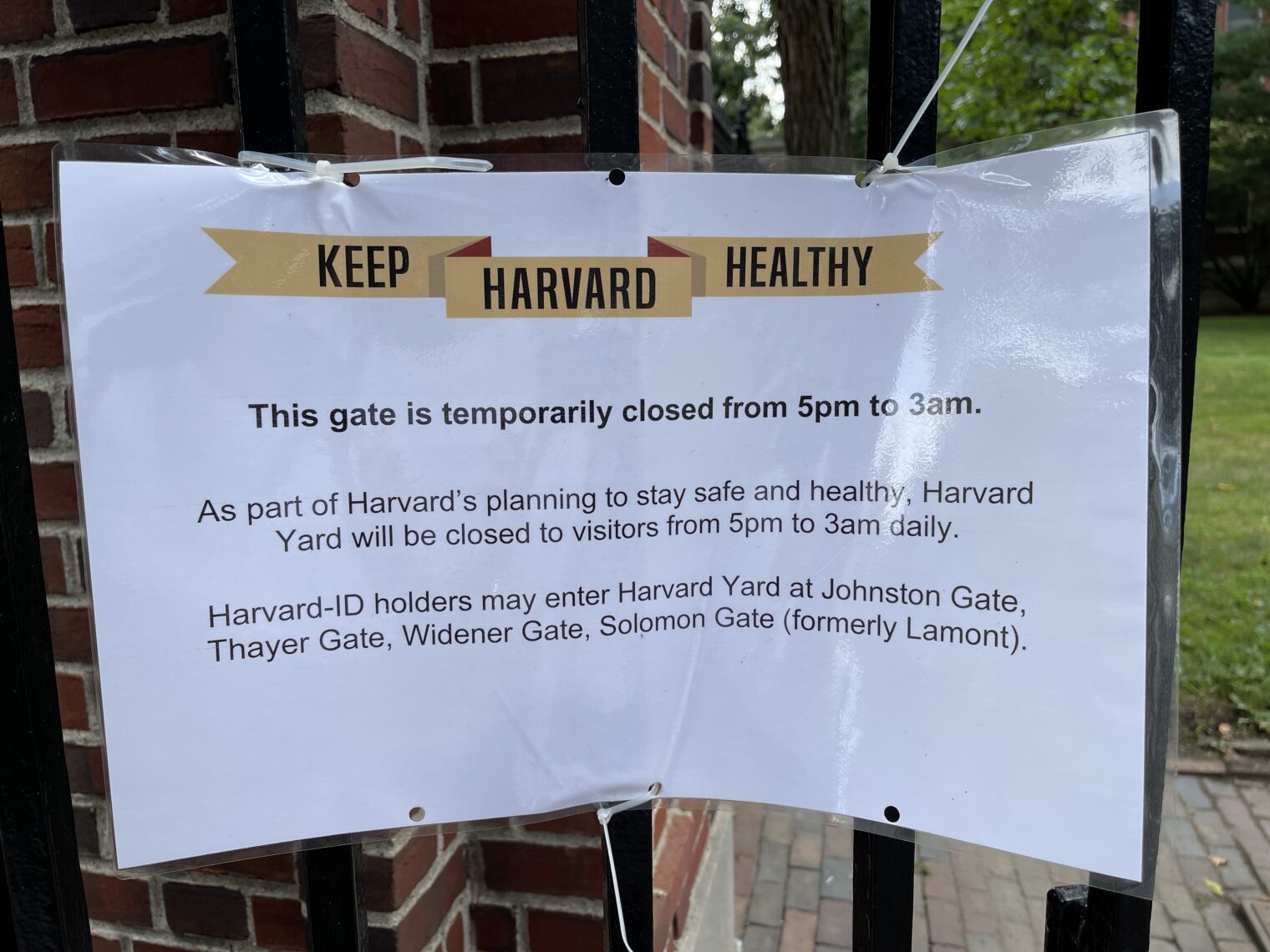 Related: