"National insurance hike sets UK on path to record level of taxes" (CNN):
UK Prime Minister Boris Johnson's plan to hike payroll taxes to raise billions in funding for health and social care will raise Britain's tax burden to its highest ever level, according to the Institute for Fiscal Studies.

Johnson described the plan as "the biggest catch-up program in the history of the [National Health Service]," which is grappling with a chronic backlog of non-essential treatments that has been made worse by the coronavirus pandemic.

UK government spending coming out of the pandemic is set to reach a record peacetime level, according to the IFS.
What are folks in the UK paying for? In the COVID Olympics, the country has suffered 1,992 deaths per million tagged to COVID-19, a somewhat higher rate than the U.S. and 1.4X the rate in give-the-finger-to-the-virus Sweden.
Proof that "A government big enough to give you everything you want is a government big enough to take away everything that you have"?
Where does this end? Now that most people in most countries have begged for salvation at any price (and simply decided, without any precedent and contrary to W.H.O. pandemic advice through 2019, that muscular government action actually could prevent us from contracting a respiratory virus), are we going to enter a new era of much bigger government?
OECD data show that the UK government was previously spending a somewhat higher percentage of GDP than the U.S.: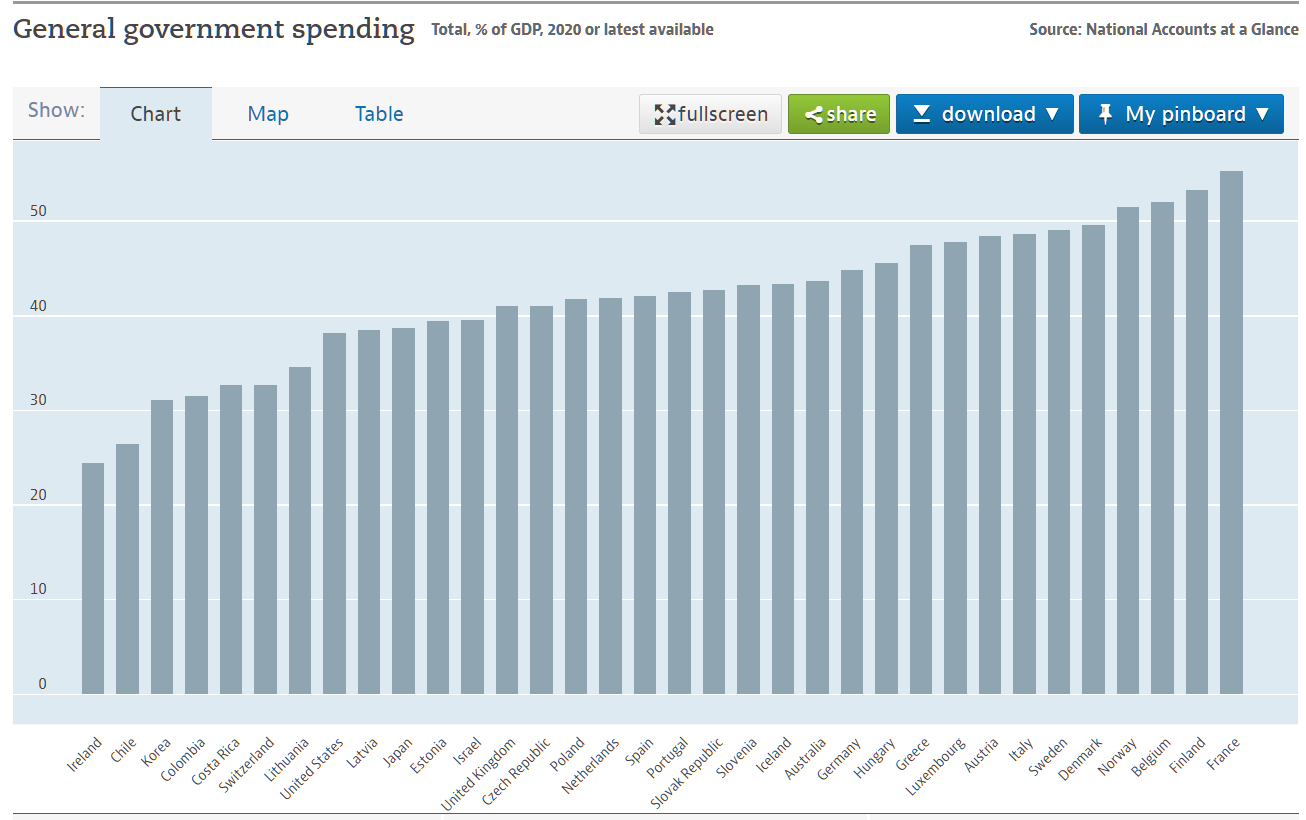 Note that most countries include health care in "government spending" and some include nearly all higher education costs. If we add 10 percent of GDP to the headline U.S. number to adjust for these factors (i.e., the money that we have to spend on health care and higher ed privately that would be included via our tax bill, e.g., in Denmark), the U.S. government spending is about the same as in Sweden or Italy (and a larger proportion of the economy than in the U.K., even after Boris Johnson's latest raid on the residents).
Same story, WSJ: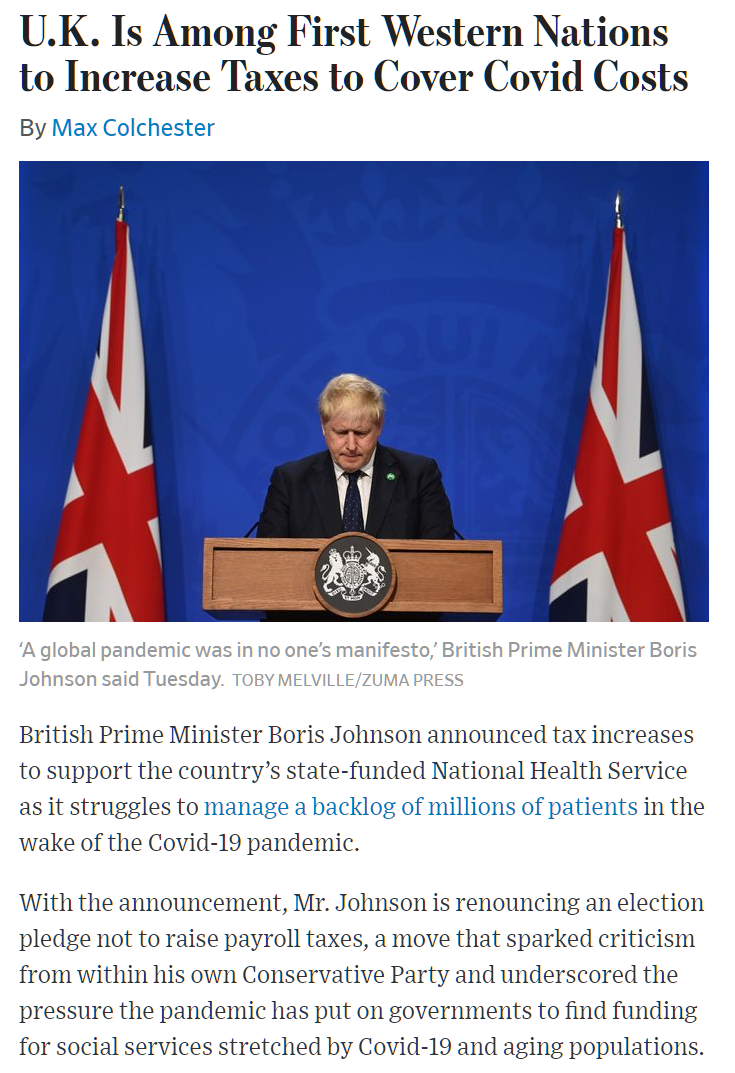 Related:
Wave of death among the elderly bankrupts Social Security (if governments and media are telling us the truth about COVID-19 killing reasonably healthy people, governments with big social insurance obligations, such as the UK and the US, should actually be flush with unexpected cash (due to beneficiaries having died 5-10 years prematurely))