We wanted to get a Ring camera for our apartment in Florida. The crime rate in this neighborhood is low, but we have our golden retriever to protect! How worried about crime are Americans? The Ring indoor cam is back-ordered 7-9 weeks: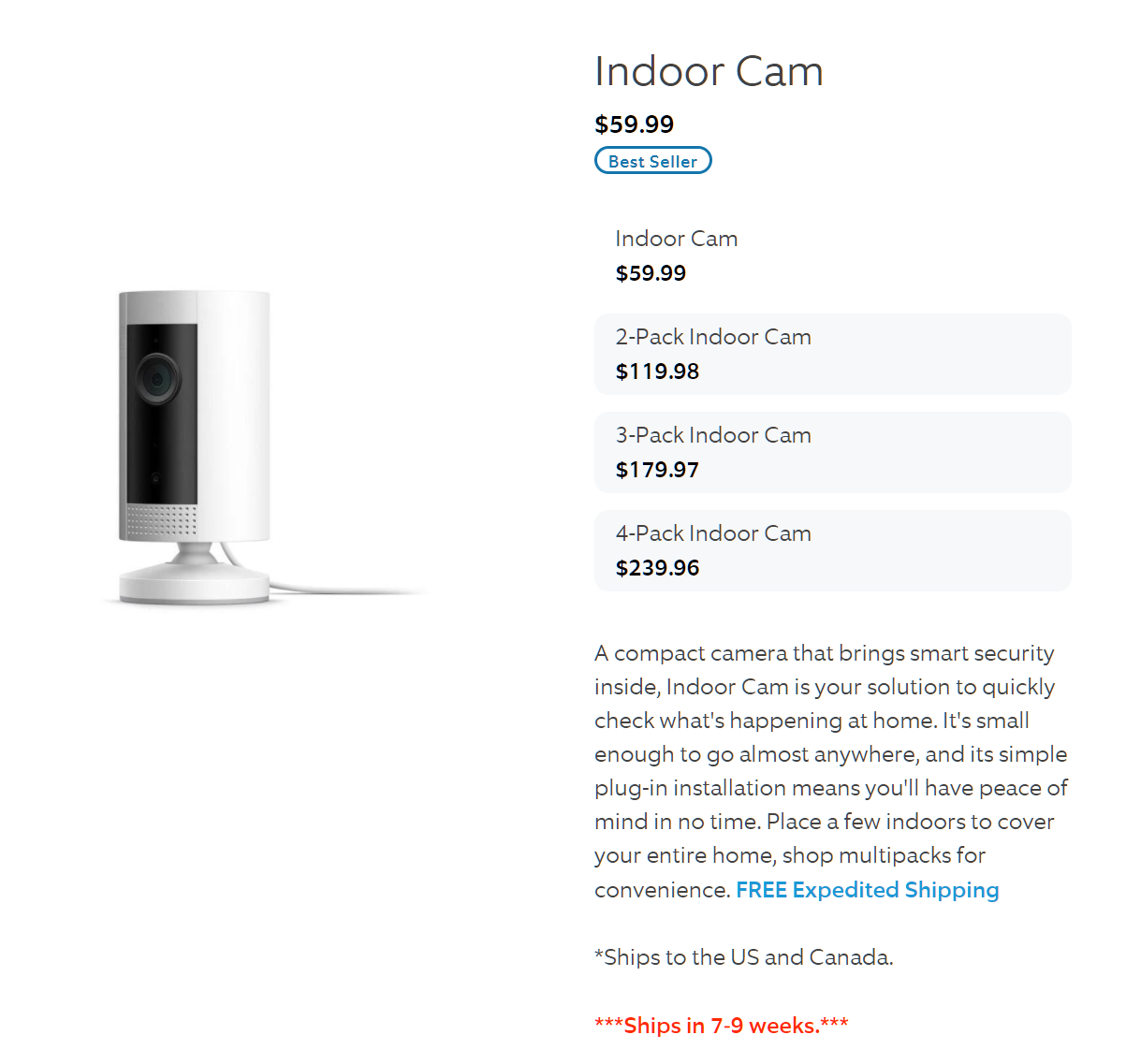 No problem then. Just pay extra for the indoor/outdoor version: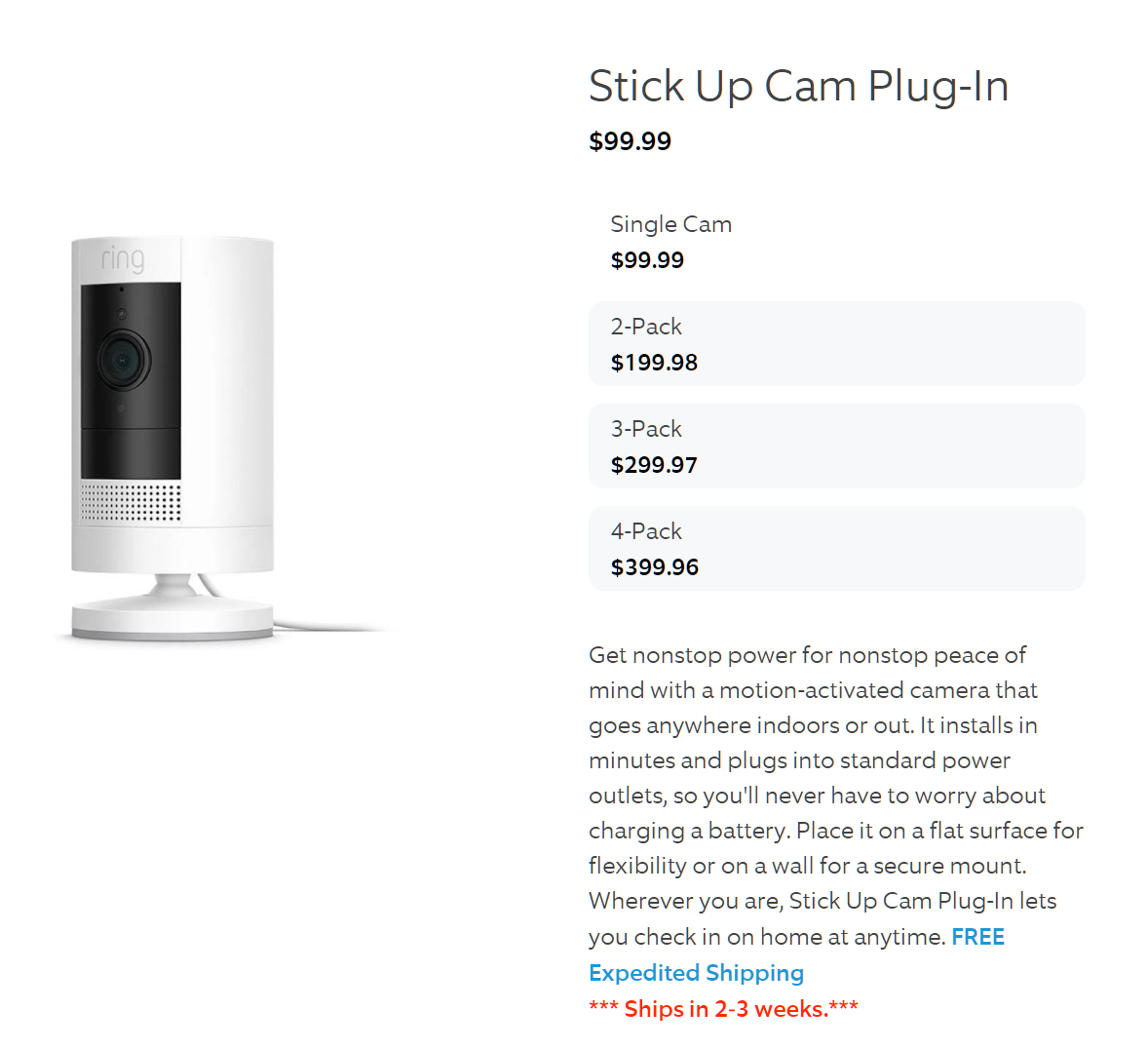 Unless the apocalypse is nigh, why are security cameras sold out?
Related: