Apple News thought I would love "Singing songs of praise for our non-binary family" (The Sunday Times (not one of the tabloids!)) and the robot overlords were certainly correct. From the article:
The broadcaster Carrie Grant and her presenter husband once had three daughters. Now she is the only female

Carrie, 56, and her husband David, 65, the Songs of Praise presenter and former pop star from the band Linx have four children. The three oldest were born girls; now all are "trans/non-binary".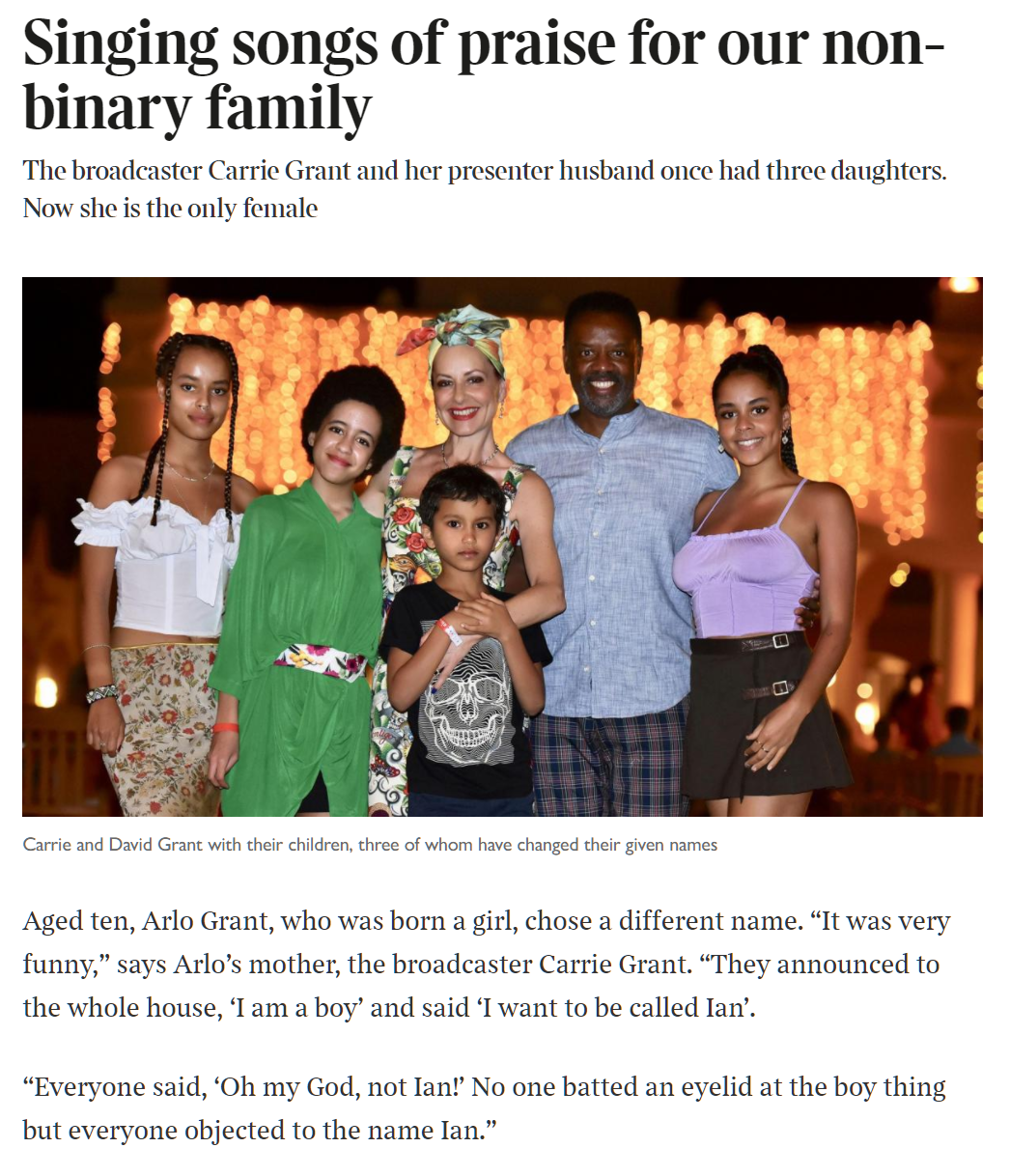 This raises the question… if all of your children have changed gender IDs, what project remains open? Perhaps the family dog can be persuaded to get on the LGBTQIA+ bus?
Readers: if we can convince Mindy the Crippler to identify as non-binary or as a "male", what should his/zir/their new name be?