"Why So Many Tennis Players Don't Want the Covid Vaccine" (NYT, August 30) describes a heretic and a suspected marrano:
Third-ranked Stefanos Tsitsipas caused an uproar in his native Greece this month after he said he would get vaccinated only if it were required to continue competing.

"I don't see any reason for someone of my age to do it," said Tsitsipas, 23. "It hasn't been tested enough and it has side effects. As long as it's not mandatory, everyone can decide for themselves."

Giannis Oikonomou, a spokesman for the Greek government, said Tsitsipas "has neither the knowledge nor the studies nor the research work that would allow him to form an opinion" about the necessity for vaccination, and added that people like athletes who are widely admired should be "doubly careful in expressing such views."

Top-ranked Novak Djokovic has drawn scrutiny for his approach to health issues throughout the pandemic, and has declined to disclose his own vaccination status. Djokovic said it was a "personal decision" when asked about vaccine protocols on Friday. "Whether someone wants to get a vaccine or not, that's completely up to them," Djokovic said. "I hope that it stays that way."
My favorite part of the above is the idea that nobody should listen to the 23-year-old Tsitsipas on the topic of maximizing personal health. From ATP: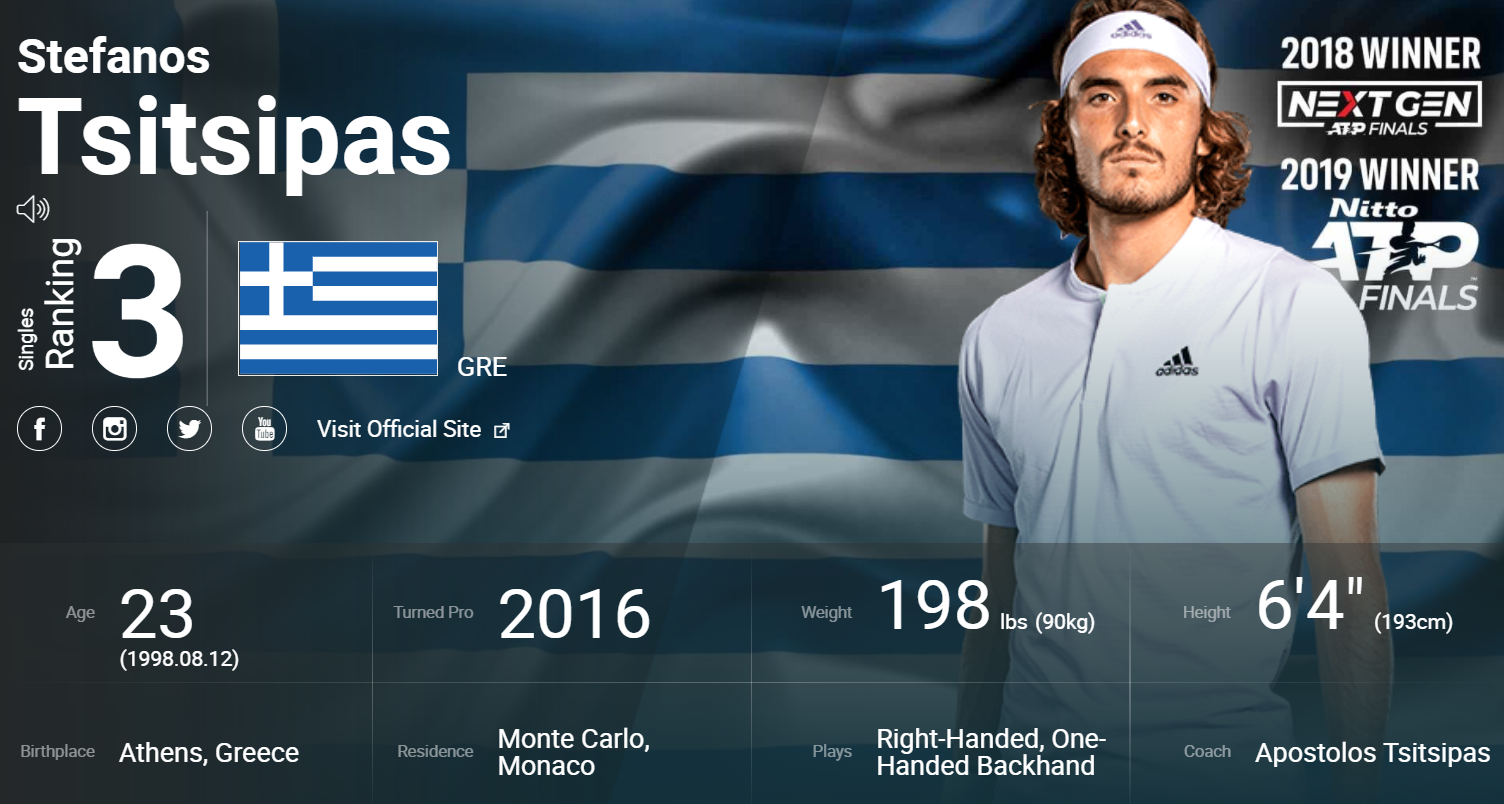 (Having chosen to live in tax-free Monte Carlo (Greece, like nearly all of the world's countries besides the U.S., doesn't tax non-resident citizens), is it possible that Mr. Tsitsipas could obtain a New York Times stamp of approval as an expert on minimizing tax liability?)
From whom should we take health advice, if not Messrs. Tsitsipas and Djokovic? How about Assistant Secretary for Health in the U.S. Department of Health and Human Services? Here's Dr. Rachel Levine: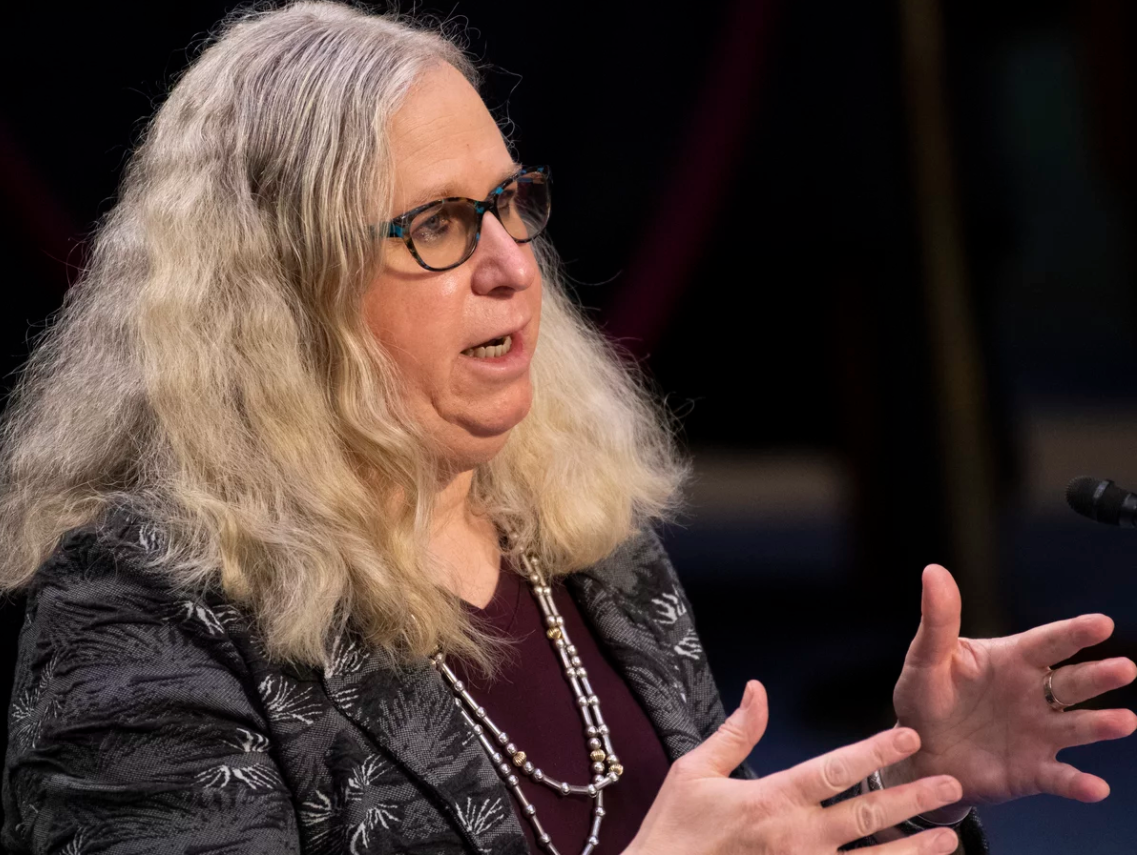 Except in South Dakota and Florida, state governors have held themselves out as experts on public health, confident that muscular government action can, for the first time in human history and contrary to W.H.O. guidance through 2019, stop a respiratory virus. Let's look at JB Pritzker, the governor of Illinois? He's issued nearly 100 executive orders so far regarding health in the time of COVID-19. My favorite, of course, is Executive Order #3 (March 12, 2020):
WHEREAS, in late 2019, a new and significant outbreak of Coronavirus Disease 2019 (COVID-19) emerged; and,

WHEREAS, it is necessary and appropriate for the State of Illinois to immediately take measures to protect the public's health in response to this COVID-19 outbreak;

THEREFORE, by the powers vested in me as the Governor of the State of Illinois, pursuant to Sections 7(1) and 7(12) of the Illinois Emergency Management Agency Act, 20 ILCS 3305, I hereby order the following:

Section 1. The application submission deadlines in the Cannabis Regulation and Tax Act and implementing regulations for submitting in-person applications by March 16, 2020, are suspended as follows:
(summary from the index page: "CANNABIS APPLICATIONS — The deadline for cannabis grower, infuser and transporter license applications is extended, and applicants are now allowed to mail completed applications, rather than submitting in person.")
Can we see a photo of the heroic health expert governor who protected Illinois residents from a potential shortage of health-promoting marijuana during the global pandemic?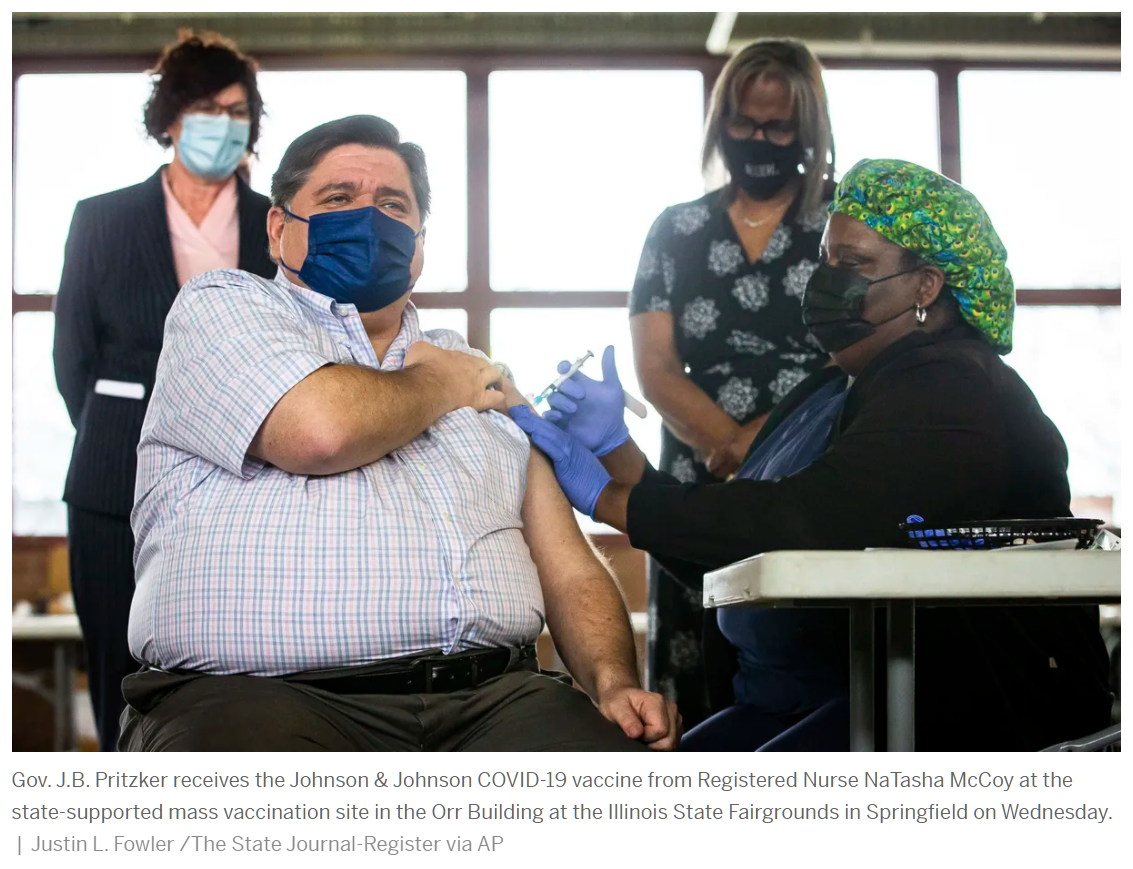 (Perhaps Governor Pritzker is an expert who contributed to CNN's "Why does smoking pot give you the munchies?")