Last month, Uber was 100 percent devoted to helping Afghan refugees (using $2 million from shareholders and customers rather than executive personal contributions, of course!). See Relative importance of getting a ride from Uber versus helping the Afghan refugees for example.
How about this month? An email from Uber today: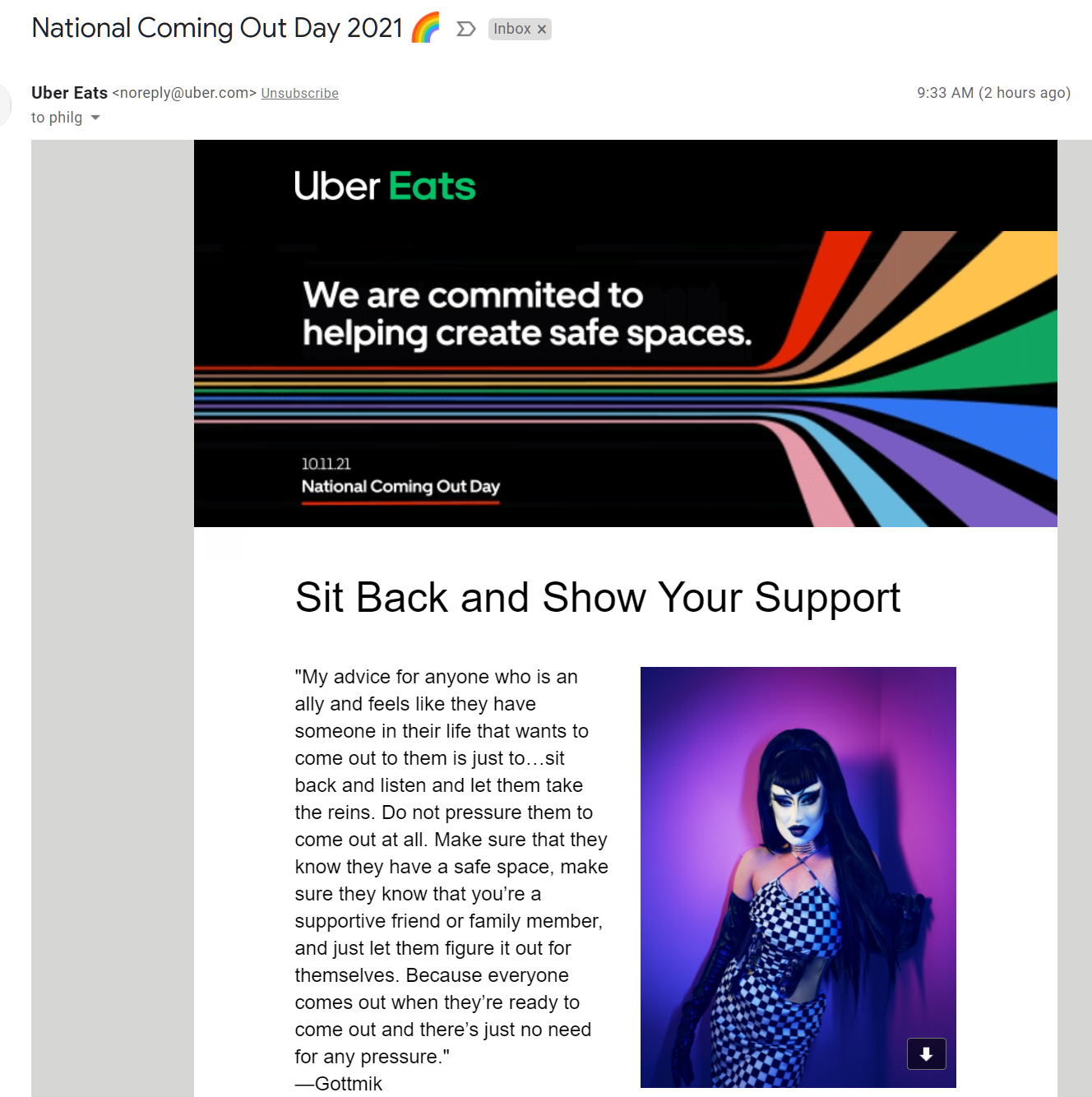 The rest of the page:
Uber is committed to supporting the LGBTQIA+ community and helping create safe spaces where you can be you. Every moment and every interaction matters. Everyone has the right to move.
(Why only LGBTQIA+ and not 2SLGBTQQIA+? ("Two Spirit, Lesbian Gay Bisexual Transgender Queer Questioning Intersex Asexual Plus"))
This email comes from UberEats rather than Uber in general. The whole point of UberEats is that you don't leave the house. Is the message from Uber that the only safe space for a 2SLGBTQQIA+ person is at home eating out of a plastic container?
Perhaps the rationale for shifting from Afghan refugee awareness is that the 86 cents/refugee that Uber's highly paid executives previously arranged to generously scoop out of shareholders' and customers' pockets was sufficient and now nobody need worry about Afghans anymore? My Uber app now opens with an exhortation to "Rent a car with Uber" rather than anything about either refugees or the 2SLGBTQQIA+. The only sign of virtue in the app is a "vaccine" icon. There is nothing about National Coming Out Day.