From the city that has been the heart of America's camera repair industry, "LaGuardia Scare Sparked by Woman's Mistake About Flier's Phone Videos, Camera: Source" (NBC):
A woman traveling with children worried another passenger on a New York City-bound flight was watching "suspicious" videos on his phone and reported him, forcing the emergency landing at LaGuardia Airport over the weekend, a law enforcement source with direct knowledge of the case told News 4 Tuesday.

According to the source, the woman first saw the man watch videos she thought were sketchy. Then the man took out an odd-looking object and began fiddling with it, the source said. The woman feared he was watching suspicious videos and then took out a "suspicious" device — and that's what was alerted to authorities.

It turns out, though, the man was watching videos on how to set and repair an antique camera, the law enforcement said. And then he took out an antique camera to try to adjust it, the source added.
The man was questioned by authorities for a total of about four hours between FBI and Port Authority investigators after what police and airline officials referred to as a "security incident." He was later released.
Video captured by a passenger and shared with NBC News showed firefighters attending to one person lying facedown on the taxiway.
Finally classic film cameras get the attention that they deserve. I'm hopeful that the camera that aroused panic was a Fuji G617 (negatives or slides 6x17cm in size from 120 or 220 roll film):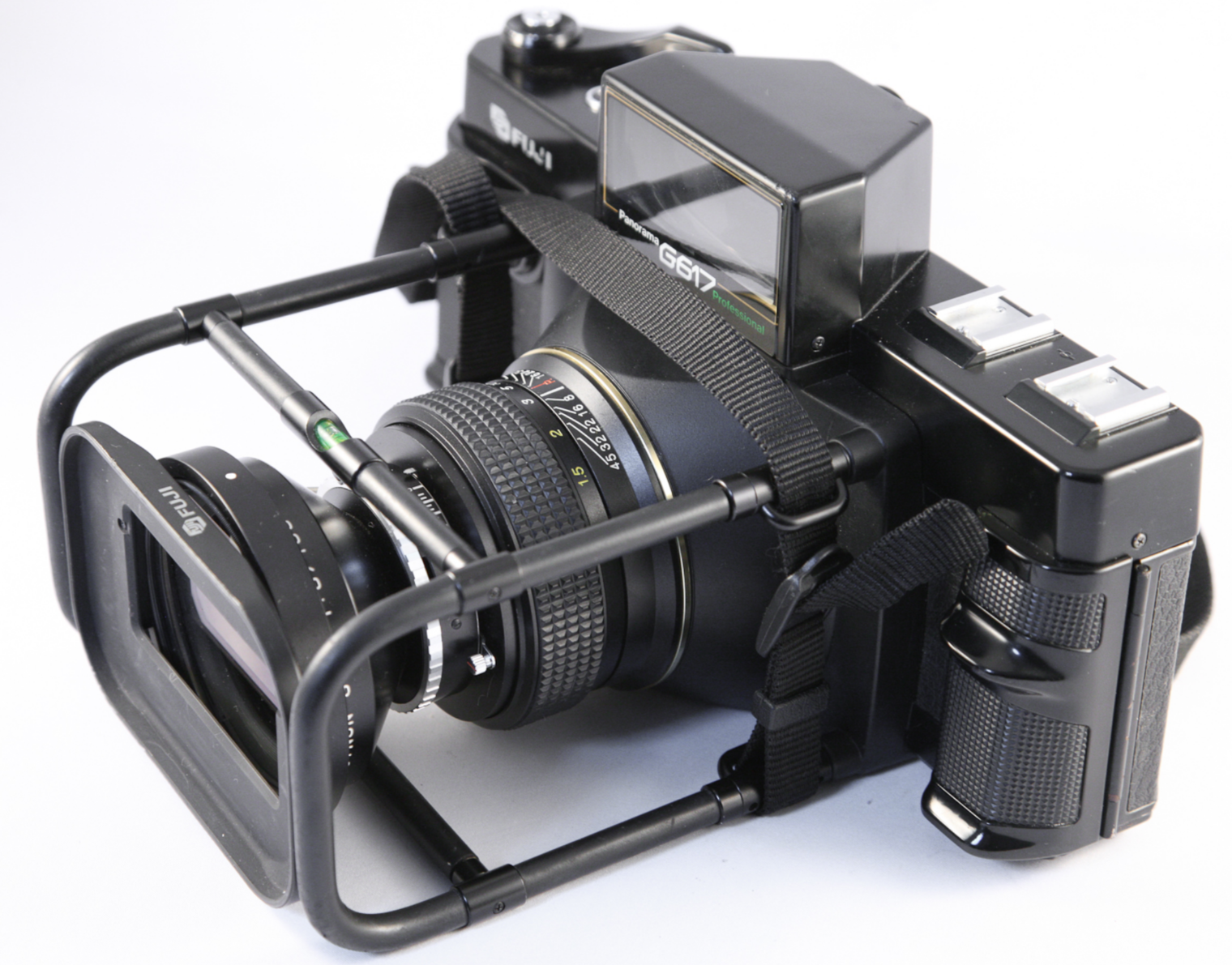 Or perhaps a Linhof Master Technika (4×5 inch sheets):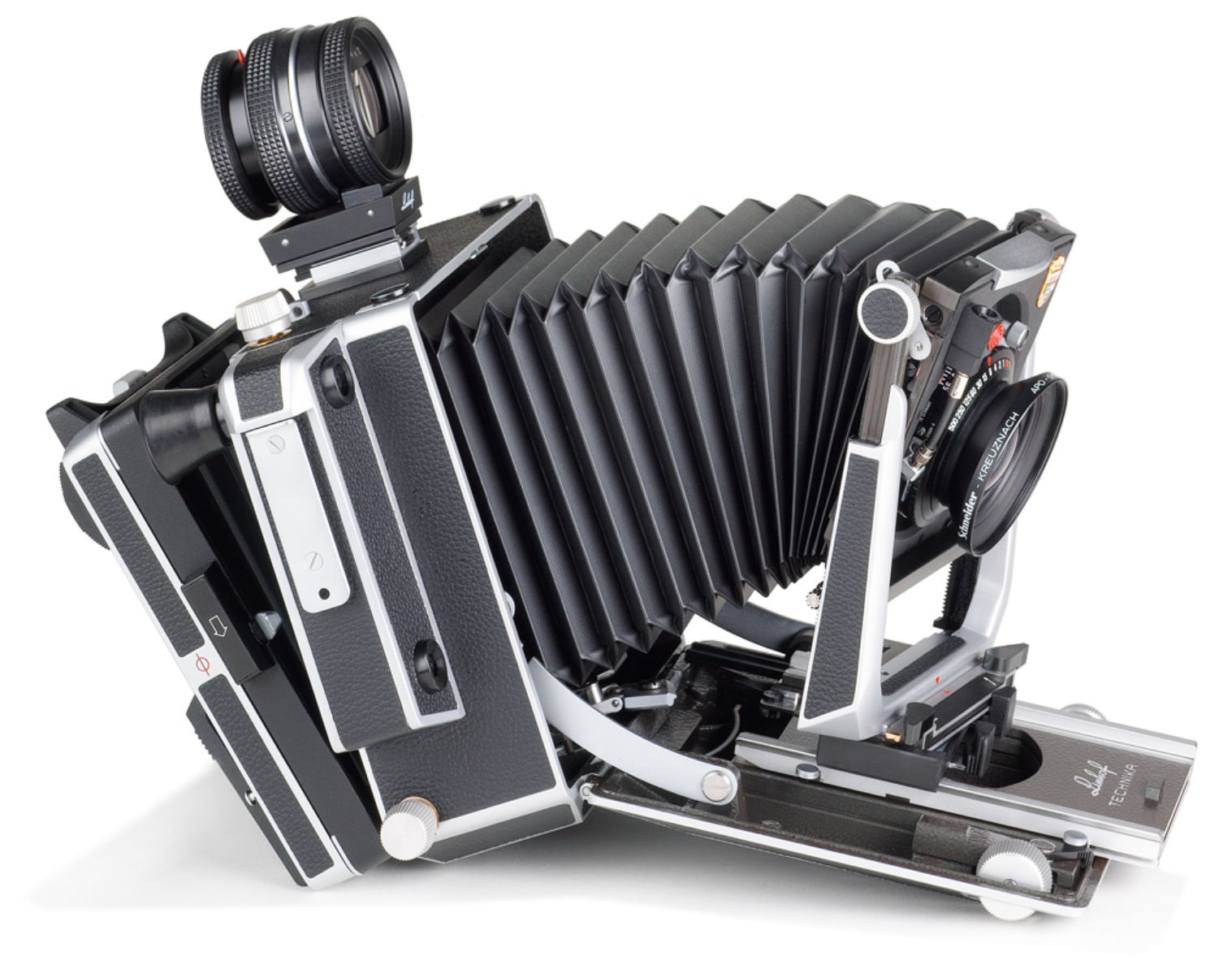 I had been thinking of using my own Fuji G617 as a bookshelf curio, but now I am worried that neighbors will see it through the window and call the police!