During four years of tyranny, anyone who posted a criticism of Donald Trump on Facebook or Twitter was boldly #Resisting. Example from my late friend Mike Hawley (the below was liked and loved 119 times by the righteous):

Successful alimony and child support plaintiffs relaxing in our old Maskachusetts neighborhood displayed lawn signs kind of like the below ("A Woman's Place is in the Resistance").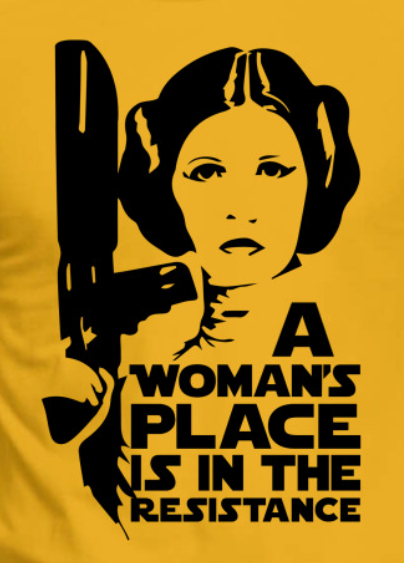 Before we moved to Florida, it was common to see cars with "RESIST" bumper stickers amidst the overall forest of social justice and political bumper stickers.
By contrast, how do we characterize those who refuse to follow orders from Dr. Joe Biden, M.D., and state governors to get vaccinated against COVID-19? In addition to being Deplorable (obviously), are these people bold examples of resistance? After all, those who merely disagreed with Donald Trump's words were bravely resisting. Actually…. no. It seems that refusing to do what the government tells you to do is an example of weak hesitation. Google returns 152,000 results for "vaccine hesistant" within News and only 23,500 for "vaccine resistant" (most of which relate to the muscular SARS-CoV-2 virus itself, not to any humans).
Examples: