Florida is not lacking in big box stores and the ones we've been in so far have generally been nicer, cleaner, and newer than their counterparts in Maskachusetts (exception: Costco in Palm Beach Gardens, but they're expanding/renovating currently so perhaps there is hope). Our neighborhood is walkable, but we've certainly spent a fair amount of time at Walmart, Target, Home Depot, and Costco and in adjacent strip malls. Here are some things that I find perplexing….
It was baking hot in mid-August. I bought a sun hat at Walmart that was marked down and used it for about a month before a rogue wave smashed me into the sand and took away the hat, complete with chin strap. I went back to Walmart on September 30th to try to get a replacement, but couldn't find any. I asked a clerk and she said that they didn't have any "this time of year." Daily high temps were still mid-80s with plenty of sun. "When will you have more?" I asked. She looked at me with an expression of patience that might have been prepared for a slow-witted 3-year-old. "In the summer."
Our apartment, despite costing only about as much as we paid for property tax and lawn mowing/snow plowing back in the Boston suburbs, includes a huge balcony. I figured I would get something like the following: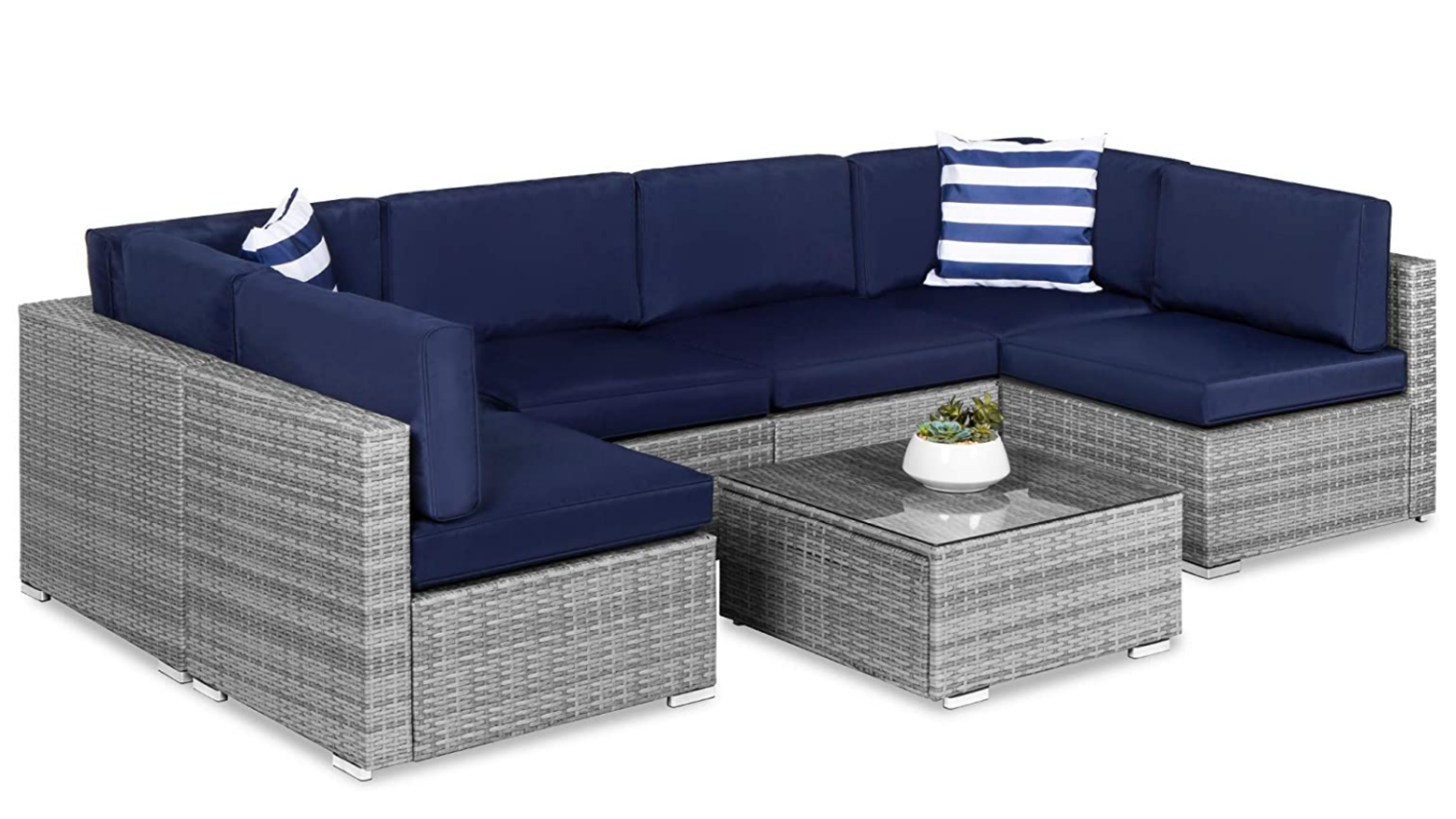 Some specialty outdoor furniture shops exist and they could have it made in 3-6 months for $5,000+, but nothing was in stock and the Big Box stores didn't have any of the Chinese-made outdoor seating. The IKEA Web site shows some outdoor furniture, but it isn't even displayed in the Sunrise, FL store, much less stocked (see below as well). Given that nearly every house here seems to have some sort of shaded patio and most apartments have shaded balconies, how could there not be a market worth serving for Target, Walmart, and Home Depot?
Shopping in Florida is a different experience compared to in Massachusetts. It has been two months and no retail clerk has asked whether I would like a bag and, if so, what kind of bag. How about when it is time to dispose of items that have been brought home in the free plastic unasked-for shopping bags? One of my last experiences in New England was being recycling-shamed by a friend's wife. Trying to be helpful, I had scraped some plates into the garbage, careful not to scrape them into the recycling. "That should go in the compost bucket," she scolded. How does it work in our apartment complex? Garbage is picked up every evening at 8 pm and it all goes into a huge compactor at the back corner of the parking lot. This includes plastics that folks in MA would send to Asia (where they'd landfill or burn it!), aluminum that actually could be recycled efficiently, food scraps, cardboard, etc. You can't save Mother Earth by doing a better sorting job. The townhouse owners just to our north, on the other hand, do seem to be saving the planet. They have regular trash cans, plus blue (containers) and yellow (cardboard) bins.
(The trash disposal system overall seems to work better than in Massachusetts. Senior Management has repeatedly remarked that it is cleaner down here, e.g., along the highways or local roads (though she previously remarked that Massachusetts was super clean compared to the San Francisco Bay Area, whose roadsides were strewn with debris even before you got to any homeless encampments).)
How about stuff for the beach? At least in August-September, it is tucked away at Walmart/Target and not easy to find.
Everyone here has a gas grill. Our apartment complex has three that are available for common use, right next to the pool, and powered by natural gas. Grilling equipment and accessories are impossible to find at Target, though Walmart and Home Depot do have them.
It is always warm so there should be a lot of ice cream shops, right? Wrong. The density seems considerably lower than in frigid Massachusetts. Our neighborhood has a big shaved-ice shop where you'd expect to find an ice cream parlor. One can get ice cream at the mini golf course.
We just moved in so it is time to get some furniture at IKEA, right? Almost everything that we considered was out of stock at the stores near Miami, to the point where we wondered who would even bother going to the store. What would they actually buy? (How did Americans manage to consume so many more houses, apartments, and IKEA furniture sets? We do have millions of migrants arriving every year, but the shortages seem too severe to be accounted for by the newcomers. Nobody can sit on two chairs at the same time, right? And nobody needs two houses in the same general area, right? How did we run out of both houses and chairs to the point where prices are being bid up to insane levels?)
What if you wanted to buy some labor to assemble that IKEA furniture, assuming that you were able to buy the furniture? We are told that immigrants are a ready source of labor and millions of migrants show up at the southern border every year, so it should be easy to hire a handyperson (not to say "handyman" since that excludes 50 other gender IDs). In fact, it is almost impossible. I wonder if the shift from immigrant workers to immigrant asylum-seekers and refugees means that an increase in immigration no longer means an increase in the supply of labor, at least for labor traditionally performed by those who identify as "men". The people best-situated for asylum are single moms and their children and unaccompanied minors (or unaccompanied young people who say that they're under 18; as they have no documents there is no way to verify age). Since these folks will generally required housing and furniture, but not work, maybe this explains how the U.S. could be sold out of housing and furniture and at the same time have nobody available to do "handyman" chores.
One thing that I couldn't leave behind in Maskachusetts and for which I am not sure a replacement can be found locally… my Pride-wrapped Listerine: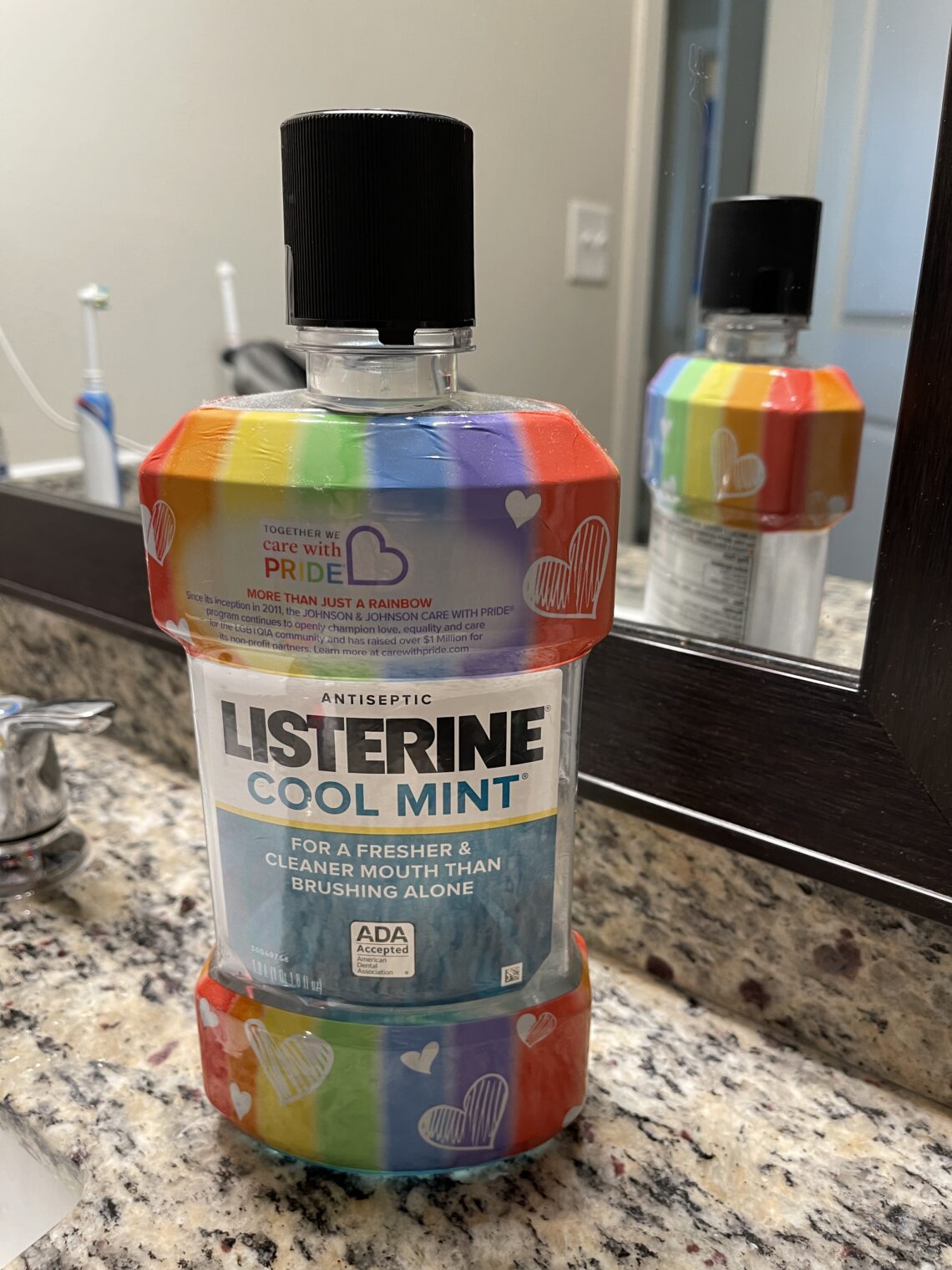 This was purchased right near the front door of the Watertown, MA Target. It is almost empty. I have been to three Targets so far in South Florida and none of them carry this product. Fortunately, this is still available at Amazon (review from a hater: "Not really LGBTQ colors." and also complains that the colors are only a veneer on a wrapper, not embedded into the bottle).
Aside from Pride-themed household products, what do I miss? Apples! Macoun and similar cultivars are impossible to find here. Publix has some plastic bags of prepackaged McIntosh. Senior Management regularly braves a thicket of pavement-melting SUVs to enter Whole Foods and they have a minimal selection of mostly-insipid apples. A quick search reveals that a handful of orchards ship freshly picked apples, but they're priced like melons in Japan, e.g., $62 for 18 apples, including shipping.