CovidActNow, a Web site for Shutdown Karens ('We support data- and science-backed policies and decision-making'), starts with a map of "Vaccination progress" by state: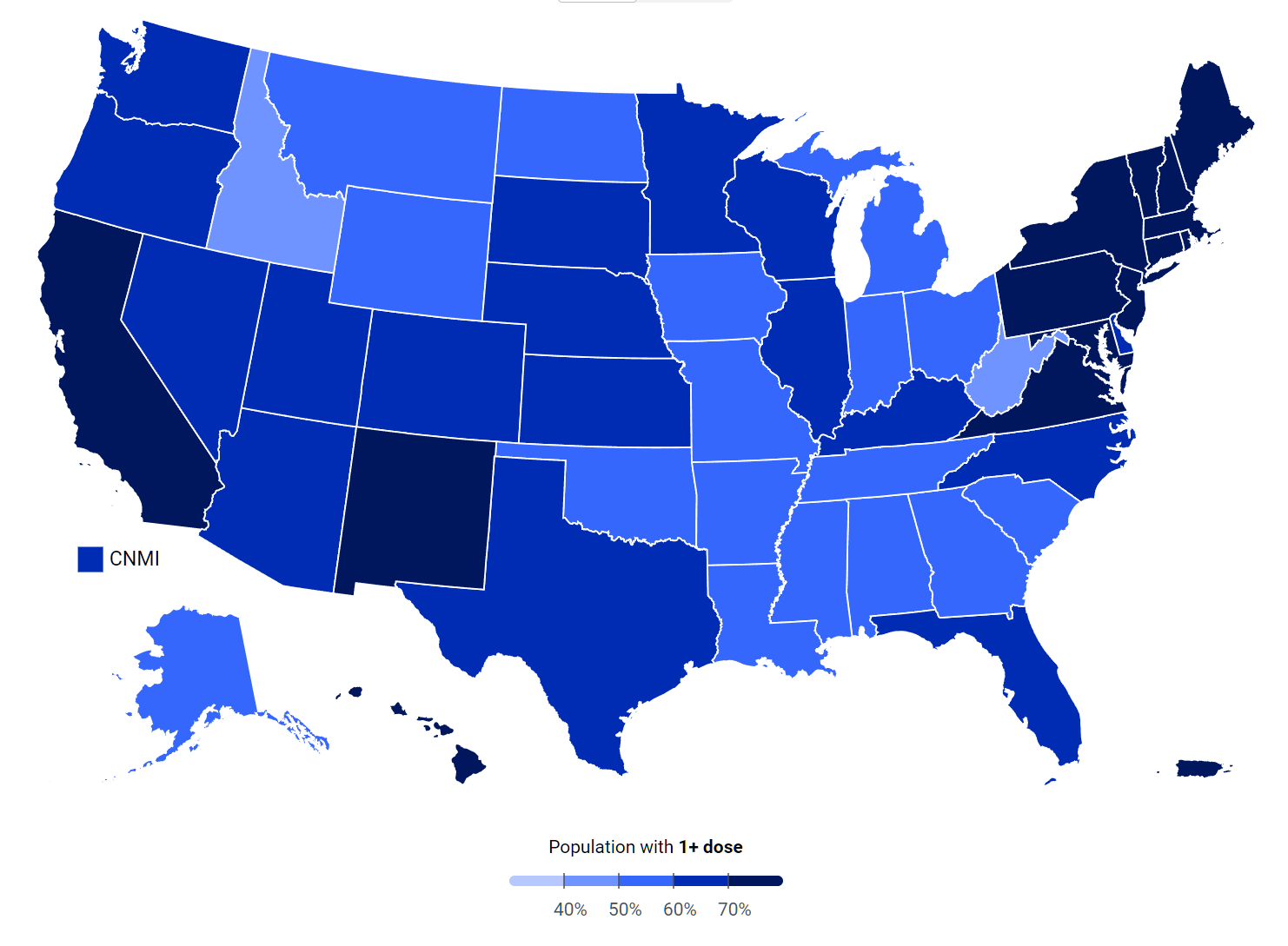 The primacy accorded the vaccine percentage is a good reflection of where America's Shutdown Karens are mentally right now. The virus itself is no longer that interesting, even if it manages to kill someone ("Thank Fauci he/she/ze/they was vaccinated and therefore died in a state of grace" will become part of our standard eulogy for anyone killed by Covid?). If the reader is interested enough to scroll down, the page includes a map of states color-coded by risk: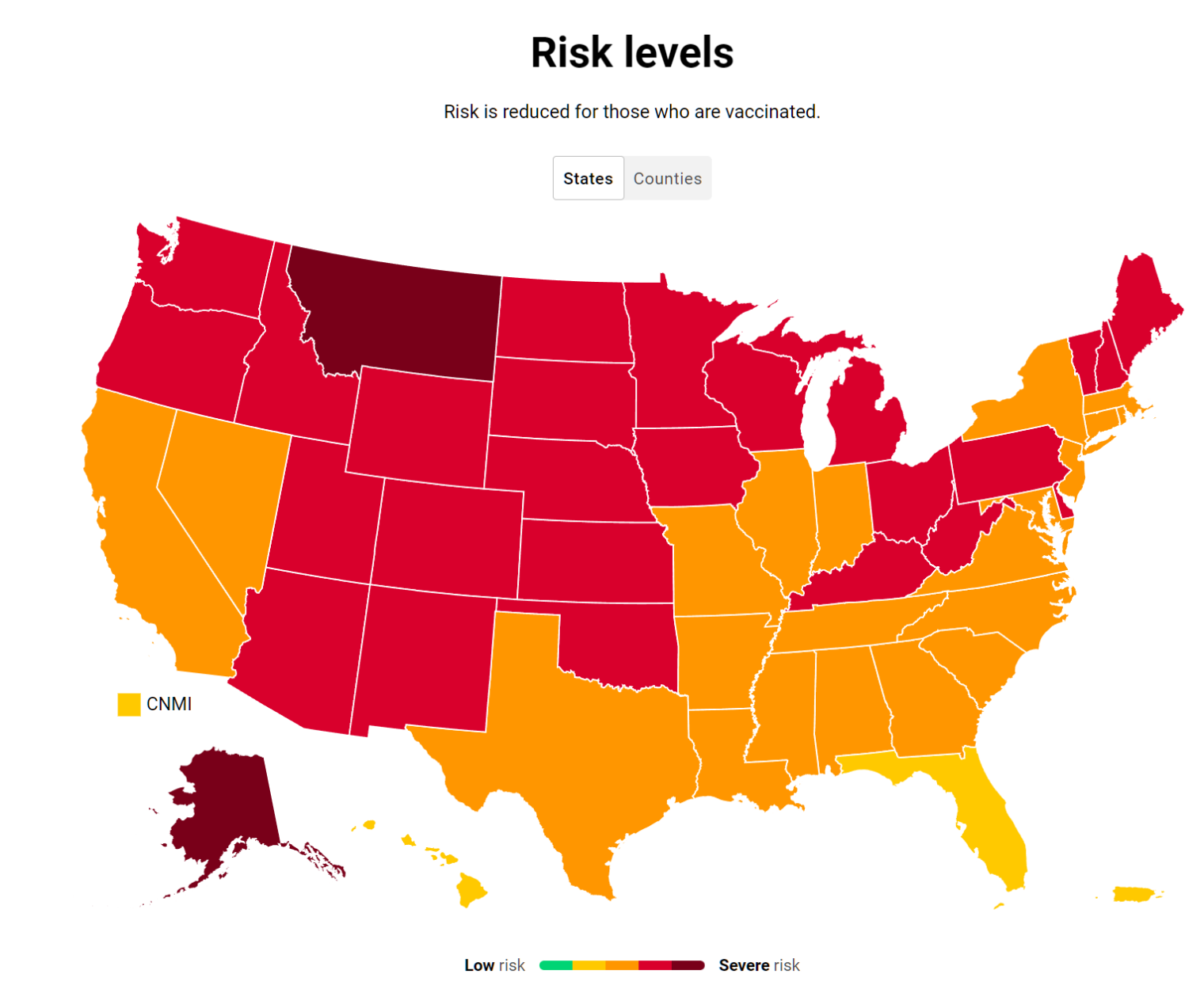 The map reminds us to stay in our bunkers because, of course, nowhere is safe. There is no "low risk" state to be found ("risk" is a function of "daily new cases per 100K (incidence), infection rate (Rt), and test positivity"). But there is one state that is only "medium" risk: Florida! The state that explicitly rejects science (at least according to the NYT) has the lowest current COVID-19 risk (if we go beyond the mainland, Hawaii has a slightly lower daily new case rate and soon-to-be-a-state Puerto Rico (Senator AOC!) is substantially lower).
Separately, who can see a correlation between vaccine virtue and risk level? Pennsylvania, for example, has a high vaccination rate and also a "very high" risk level. Is this a Paging Dr. Ioannidis situation? (current COVID-19 vaccines are somewhat effective, but vaccinated people will go out and party more, thus eliminating most or all of the benefit, at least when it comes to infection and transmission; see "Benefit of COVID-19 vaccination accounting for potential risk compensation")
Related:
states ranked by COVID-19 death rate (the Florida Free State now tied with fully-masked and often-shut Maskachusetts, but these data are not adjusted for percentage of population over 65, in which case FL would look much better (not that Floridians would care; they don't measure the overall success of a society by the COVID-19 death rate))