Here's a request for money from the Harvard Art Museums, recently received in the mail: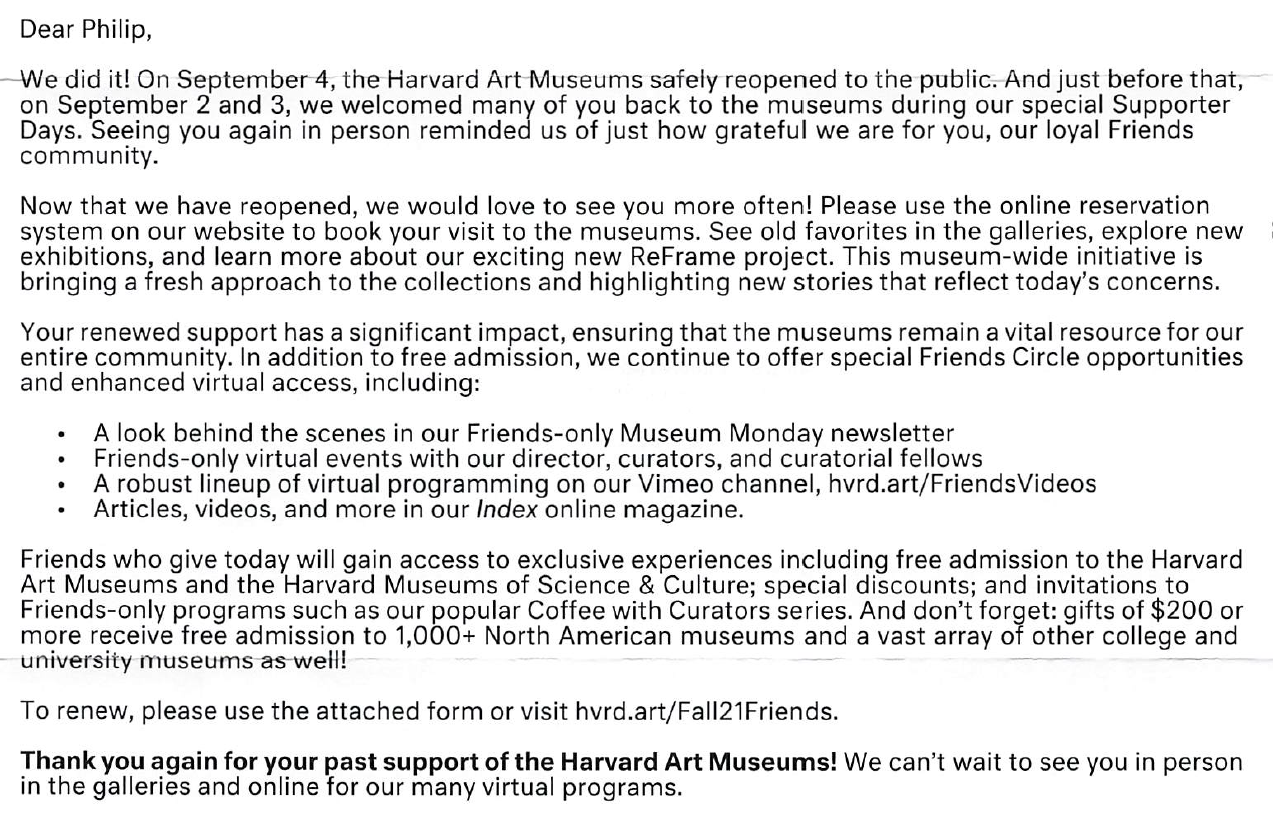 They lead with the fact that they were closed for 1.5 years. Surrounded by fully open ("essential" according to the governor) marijuana and liquor stores, adults meeting in restaurant-bars after Tinder matches, etc., the Harvard Art Museums decided that they would all sit at home and they want potential donors to know that. If we assume that the primary mission of an art museum is to have people come in and look at art, the non-profit did nothing to further their primary mission during this 1.5-year period, despite the fact that they were ordered closed by the governor for only about 3 months of the 18-month closure that they proudly highlight.
(Even now, they won't be executing all that aggressively on their primary mission; visitors have to make online reservations before showing up, a significant discouragement to those strolling around (fully masked, of course!) Harvard Square.)
Readers: Does this seem like a good illustration of the alternate universe inhabited by non-profit organizations? A for-profit enterprise wouldn't expect to win points with customers by highlighting more than a year of voluntary closure, would it?