Following up on Omicron Question of the Day: What good is PCR testing that takes 2-3 days for a result? …
A repeat of an earlier question asked here: What is the point of our travel restrictions?
Knowing that current testing technology will flag perhaps at most half of those who are infected with SARS-CoV-2, we insist that people can't come to the U.S. from abroad unless they've tested negative. This means that we've slightly cut the number of people who arrive into a country with 108,000+ "new cases" per day among those who are already here. NYT:

Our restrictions on documented travelers have proven useless in preventing a new variant from arriving in the U.S. and then spreading (see "Before Even Receiving a Name, Omicron Could Have Spread in New York and the Country" (NYT, 12/5)). The undocumented, of course, continue to cross the southern border without going through the testing and vaccine papers checks.
It would seem that we've had sufficient data to declare failure. If we want to keep people with COVID-19 out of the U.S. we have to close the borders to the documented and also somehow close the southern border to the undocumented. Or we could decide that, for whatever reason, we need open borders and we won't bother hassling the documented travelers with demands for medical test results. But the current system seems irrational (especially closing the borders to people coming from certain African countries because we say that they're likely to have a variant of COVID that is already in the U.S. and Europe and spreading in both places).
I know that we are #FollowingTheScience so obviously there is something I'm missing… but what is the explanation for keeping the current system after we have direct evidence of failure? The current system can't be denting the number of infected people in the U.S. because there aren't all that many documented travelers showing up compared to the 108,000+ daily positive tests here. The current system can't be discouraging participation in the global COVID variant pool because the Omicron variant was first reported to WHO on November 24 with a first sample dated Nov. 9; it arrived in the U.S. no later than November 22 (CDC).
In case the testing hassles are discouraging you from going to Italy, a recent photo from Naples, Florida: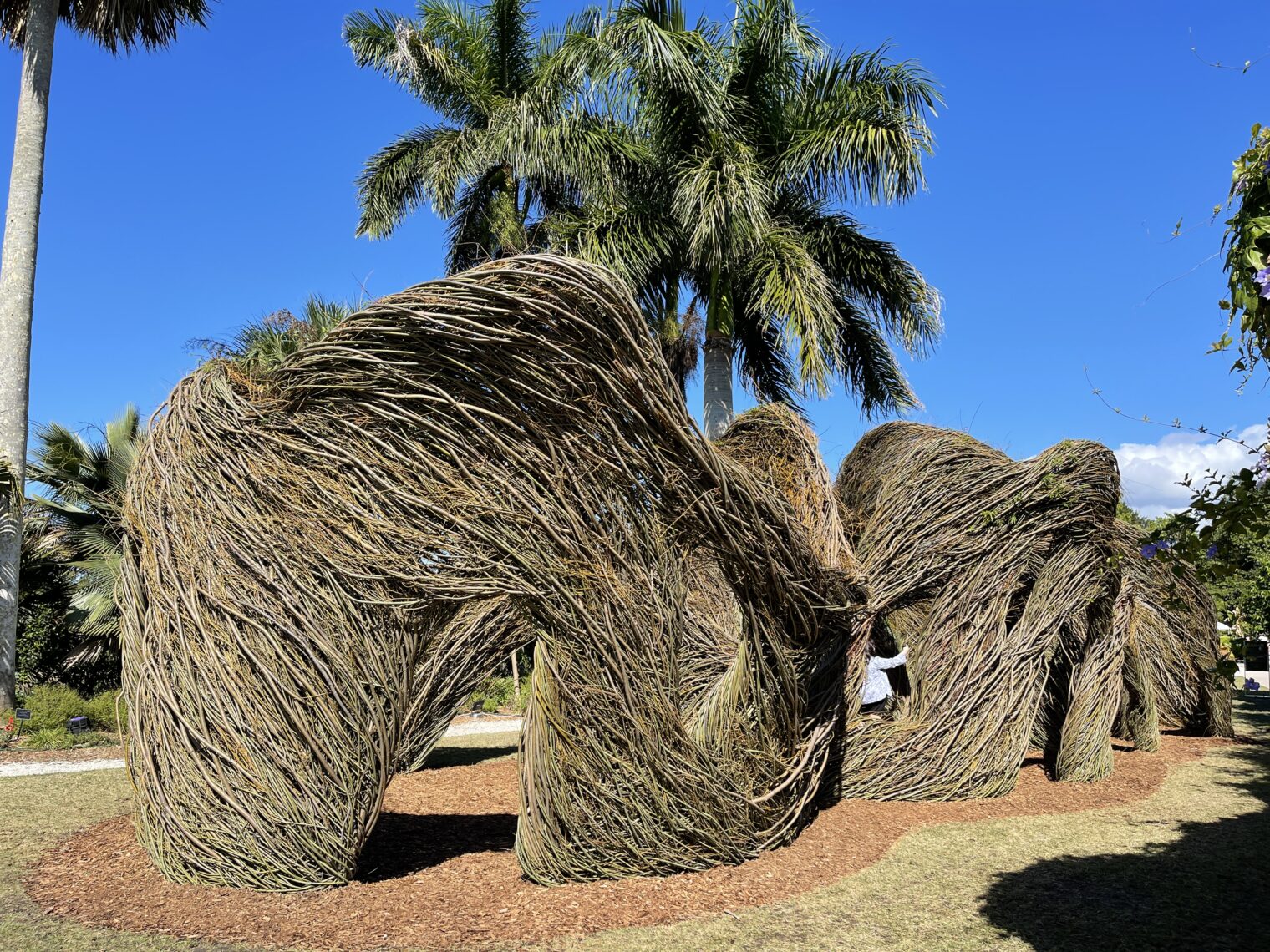 A friend just returned from Europe with the following report:
No Americans anywhere! … Rental cars in Italy were practically free as were hotels. Italians and Germans seem to have accepted their permanent masked fates with zero drama. They tend to wear inside and out, all ages. Everyone thinks Sweden is nuts and that the world has ended in America. Most I met with think the travel restrictions to the US are insane.

Rapid testing is everywhere, although on way home no one at any airport asked to see my test result, just vax status.

The systems in the EU all were digitally linked so a scan of their vax cards loads everything up everywhere. They thought my vax card was fake.
Related: