Here's a mid-December 2021 story from the LA Times: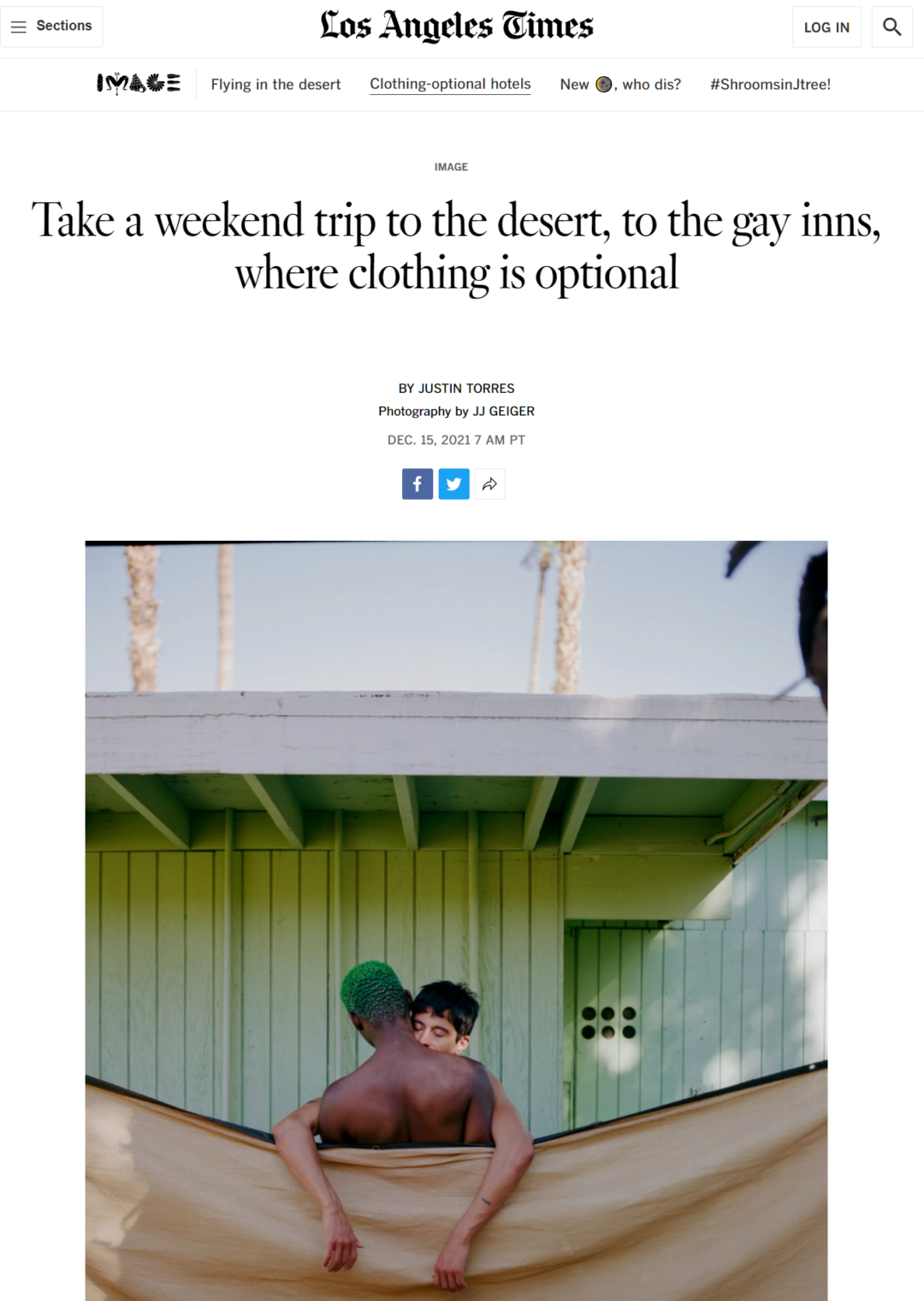 Some excerpts from a newspaper that has supporting school closures, mandatory vaccinations, etc.:
The skin wants the sun. The skin wants warmth and touch, and then water and air, shade and cool. The skin pulls you to the desert, to the gay inns, where swimsuits are optional.
some pump gay-circuit electronica through speakers hidden in cactus gardens, that peculiarly ubiquitous and relentlessly driving sex-club music, and those places tend to be more … playful.
None of the photos show anyone wearing the masks that the newspaper says the general public should be ordered to wear.
Related: