"Novak Djokovic Can Remain in Australia, Judge Rules" (NYT):
Novak Djokovic, the Serbian tennis star, moved one step closer to competing for his record 21st Grand Slam title after an Australian judge ordered his release from immigration detention on Monday, the latest turn in a five-day saga over his refusal to be vaccinated for Covid-19.

Restoring the visa does not, however, guarantee that Djokovic will be able to vie for his 10th Open title when the tournament begins next Monday. In court, the government's lawyers warned that the immigration minister could still cancel his visa, which would lead to an automatic three-year ban on his entering the country.

Hosting international sports events now involves navigating ever-evolving public health and border security rules, including the management of vaccine mandates on athletes who see themselves as high priests of their own bodies and their sports.

Australians have rushed to meet vaccine mandates, and endured lockdowns and closed borders. Many have little tolerance for a star who is notorious for preaching junk science and who, in the view of some, gained special treatment by receiving a vaccination exemption in the middle of Australia's worst bout with the virus.
(Notice that it is not the Covidcrats dispensing the Science-informed rules who are "high priests". Similarly, the folks who told the general public to wear bandanas as PPE are not guilty of "preaching junk science.")
I wonder if we should avoid travel to Australia now that Djokovic is free. The country had only 587,971 active cases, according to its government. With Novak Djokovic in the stadium, there is now a real possibility of 587,972 cases.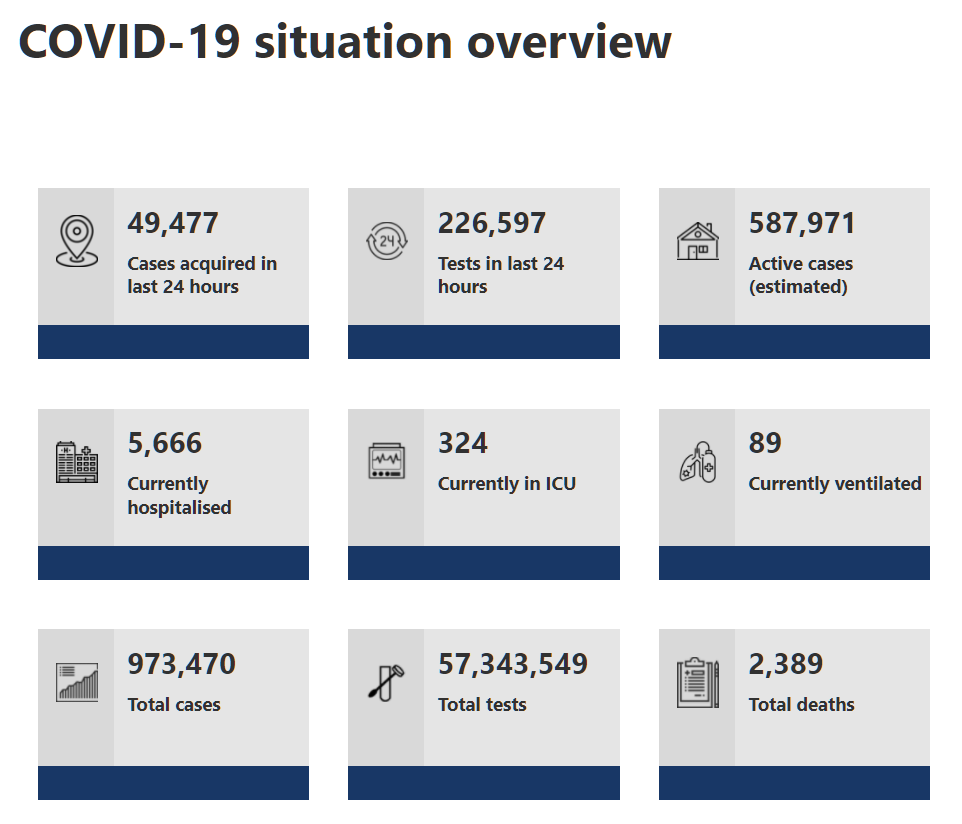 Also from the NYT, "At an Australian Hotel, Djokovic Is Not the Only Cause of Controversy":
A separate group of protesters held signs proclaiming "refugees welcome" and "nine years too long." They were drawing attention to a very different cause: the well-being of about 30 asylum seekers who have been held at the Park Hotel much longer than Mr. Djokovic, the Australian Open champion.

Since December 2020, the Australian Border Force has used the hotel to house refugees who had been held for years on remote Pacific islands, under Australia's much-criticized offshore detention policy for asylum seekers who try to reach the country by boat. Those at the Park Hotel were brought to Australia for medical treatment, but they cannot leave the hotel for any other reason, and they do not know how long they will be kept there.

Several asylum seekers said the windows of their rooms had been screwed shut, denying them access to fresh air. In October and November, a coronavirus outbreak swept through their ranks. At one point, 22 of the 46 asylum seekers who were then being held at the hotel had Covid.

"We cannot get out of the hotel," said Mehdi Ali, a 24-year-old Iranian refugee. "We're surrounded by walls."

Australia's offshore detention policy has been criticized at home and abroad for years. According to the Australian government's statistics, as of September, 117 asylum seekers had been in detention for five years or more, and several for more than 10 years. That number has been declining in recent years, as dozens of refugees moved to the United States after being vetted by the American authorities, under a deal brokered during President Barack Obama's administration.
This sounds like good news for the U.S. Treasury. If the standard path out of Australian immigration detention is U.S. residence and citizenship, as the NYT informs us, it is only a matter of time before Novak Djokovic abandons his tax-free home in Monte Carlo to become a U.S. taxpayer.
Related:
If Djokovic is destined to follow other Australia immigration detainees into U.S. citizenship, perhaps he'll want to live free of state income tax next to 20 clay courts at the Palm Beach Gardens Tennis Center (owned by the city, but as nice as any country club)
mask laws in Victoria (Djokovic was being released into a society where "Wearing a mask is required for everyone aged 8 and above in all indoor settings in Victoria" and "We strongly recommend wearing a mask if you can't physically distance, even if you are outdoors,…")
Karen wants Novak home… "Australia should send Novak Djokovic Home" (Washington Post, Eugene Karen Robinson, 1/10): I'd remember the repeated lockdowns that were among the strictest and most punishing in the world. … I'd want the government to use all its power to bar him anyway. … I'd refuse to watch him play … Djokovic, however, is well-known as anti-vaccine. … Djokovic's exemption may be technically correct … but it is morally wrong and contravenes the spirit of Australian law. … Morrison's government can, and should, still kick him out. … Aussies have more than done their part to fight the pandemic."
Update: I found a chart that explains everything.