Let's check in to see how things are going at the Center of the Free World (TM). From the mayor of Washington, D.C.: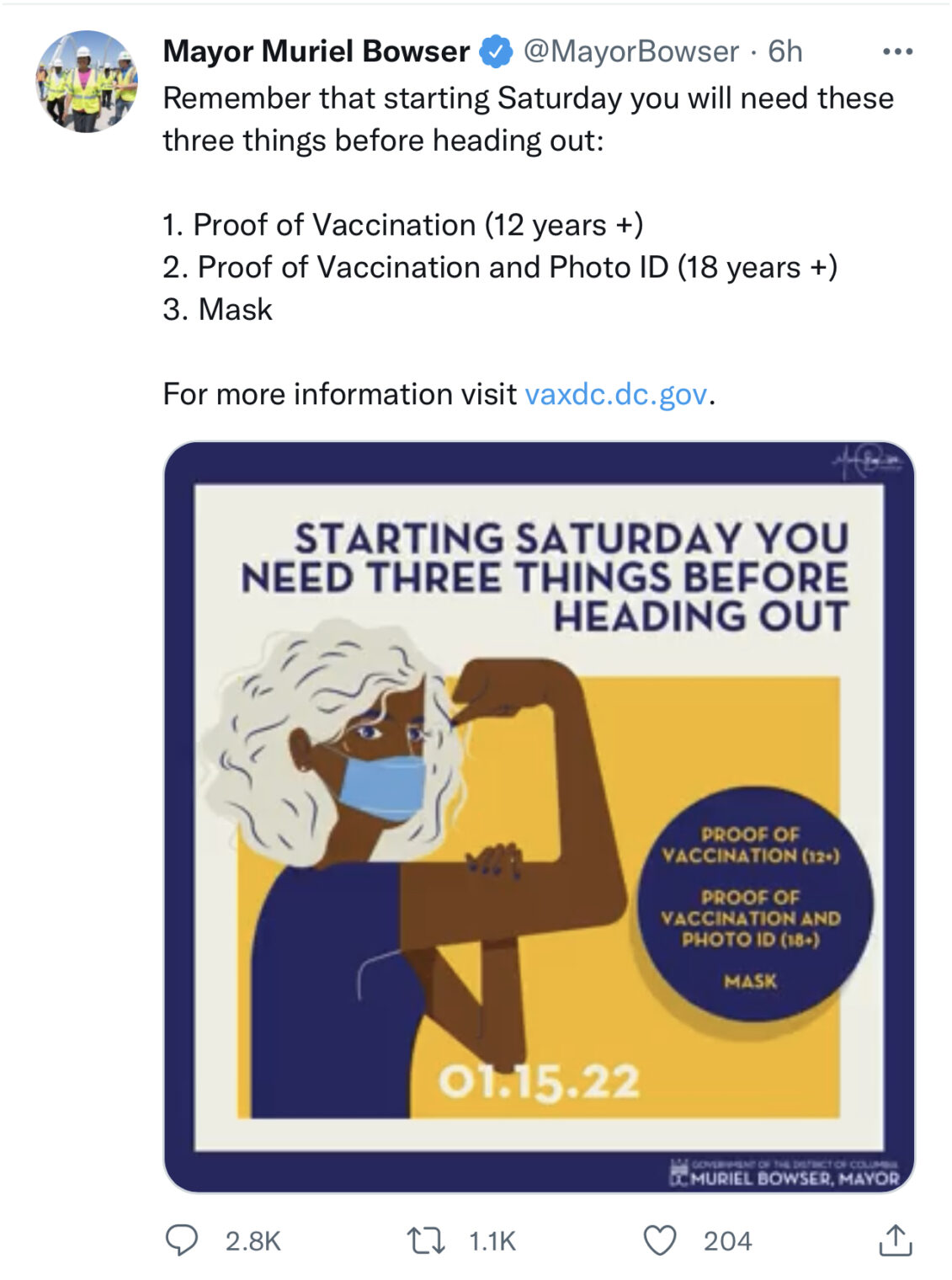 Adults need a photo ID to go more or less anywhere in the city. If we believe the Washington Post, restaurants, coffee shops, gyms, and bowling alleys in D.C. are about to get richer, whiter, more Anglophone, and younger… "Getting a photo ID so you can vote is easy. Unless you're poor, black, Latino or elderly" (WaPo, May 2016):
many election experts say that the process for obtaining a photo ID can be far more difficult than it looks for hundreds of thousands of people across the country who do not have the required photo identification cards. Those most likely to be affected are elderly citizens, African Americans, Hispanics and low-income residents.

"A lot of people don't realize what it takes to obtain an ID without the proper identification and papers," said Abbie Kamin, a lawyer who has worked with the Campaign Legal Center to help Texans obtain the proper identification to vote. "Many people will give up and not even bother trying to vote."
What does a Washington Post-selected expert on being poor, Black, Latinx, and elderly look like? From abbiekamin.com: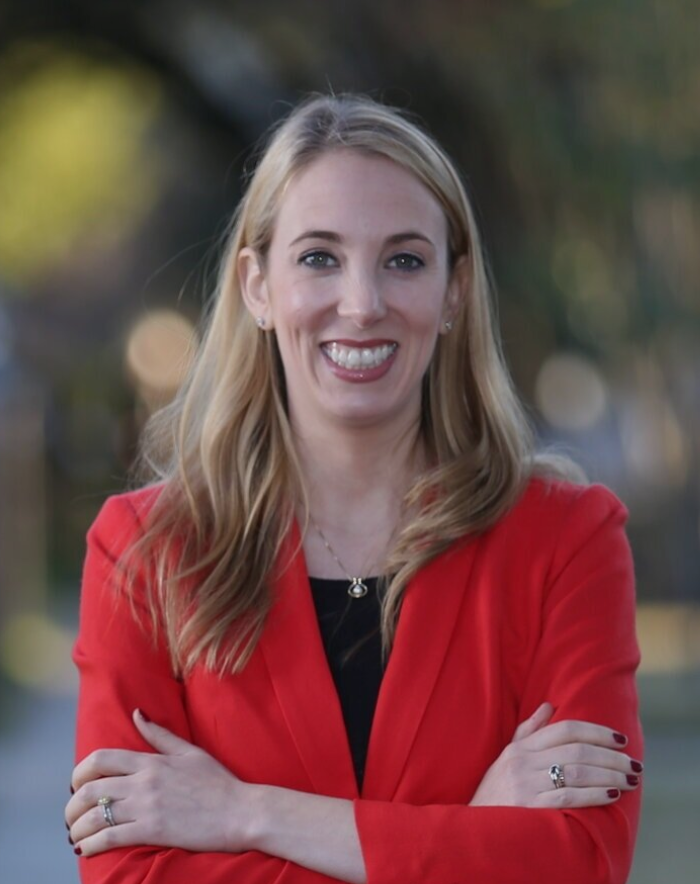 vaxdc.dc.gov provides a helpful poster for local businesses: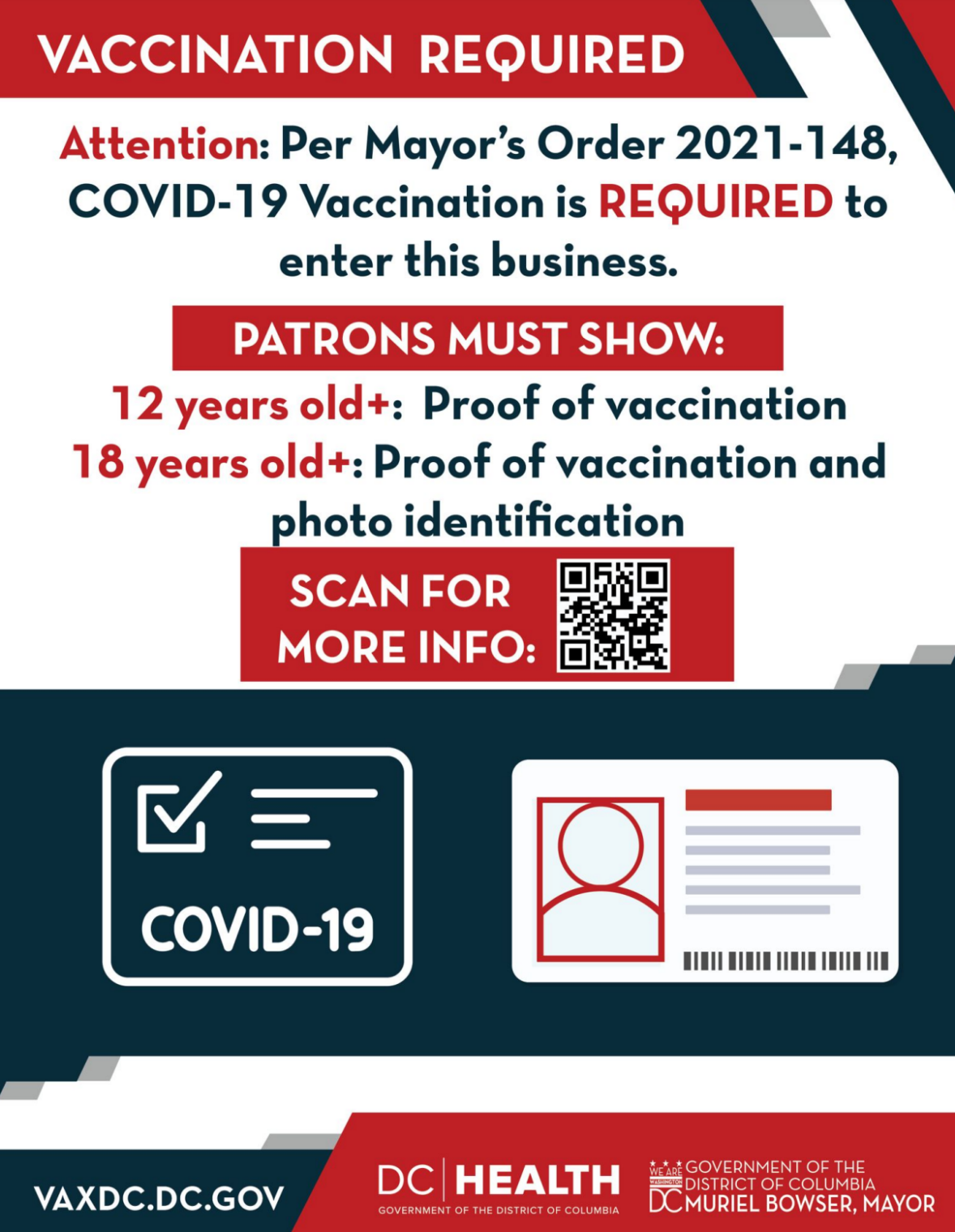 "Beginning on January 15, 2022, businesses shall display prominently, visible to patrons prior to entry, a notice informing patrons that proof of vaccination is required to enter any indoor portion of a covered location. Before patrons can access the indoor portion of the business, a business is required to check the patron's proof of vaccination."
Related:
"Coronavirus (COVID-19) Update: FDA Authorizes Pfizer-BioNTech COVID-19 Vaccine for Emergency Use in Adolescents in Another Important Action in Fight Against Pandemic" (fda.gov): Today, the U.S. Food and Drug Administration expanded the emergency use authorization (EUA) for the Pfizer-BioNTech COVID-19 Vaccine for the prevention of coronavirus disease 2019 (COVID-19) caused by severe acute respiratory syndrome coronavirus 2 (SARS-CoV-2) to include adolescents 12 through 15 years of age. (i.e., the medicine that 12-year-olds are required to take in order to eat in a restaurant is not FDA-approved, but can be used for "emergency use" (e.g., if a doctor thinks that a slender healthy 12-year-old might be killed by a virus that regularly kills senior citizens with multiple comorbidities, he/she/ze/they could roll the dice with the 12-year-old's immune system and stick the kid))
ACLU on photo ID: Voter ID laws deprive many voters of their right to vote, reduce participation, and stand in direct opposition to our country's trend of including more Americans in the democratic process. Many Americans do not have one of the forms of identification states acceptable for voting. These voters are disproportionately low-income, racial and ethnic minorities, the elderly, and people with disabilities.
ACLU on Civil Liberties and Vaccine Mandates: Far from compromising civil liberties, vaccine mandates actually further them.
ACLU on mask mandates: As millions of children head back to school, some states have banned mask mandates on school grounds [including Florida!]. As of this recording, school districts in eight states cannot require students to wear a mask in school; if they do, many risk losing crucial state funding. This ban ignores national recommendations by the CDC to wear a mask indoors for those who are unvaccinated or in an area of high COVID transmission. For children with disabilities or families with high-risk medical conditions, the ban makes in-person learning perilous. Many children are forced back into remote learning even though studies have shown students — particularly students of color and those with disabilities — fall behind when they can't attend school in person. Excluding these children from in-person learning violates federal law which is why the ACLU's Disability Rights Program is suing on behalf of groups of parents with vulnerable children in both South Carolina and Iowa.
"Voter ID laws a burden on poor, black Americans, research shows" (Guardian) ("research" can be considered another word for "Science"!)
"Why It Is so Hard to Vote If You're Black, Poor or Elderly in America" (Newsweek): More than half of all states require voters to show ID when they cast a ballot, yanking the most vulnerable in U.S. society from the electoral process. On Monday, a federal judge ruled that Texas' electoral law, which requires voters to show photo ID before casting a ballot, intentionally discriminates against black and Hispanic voters.
"Voter Suppression Is Warping Democracy" (Atlantic): Nine percent of black respondents and 9 percent of Hispanic respondents indicated that, in the last election, they (or someone in their household) were told that they lacked the proper identification to vote. Just 3 percent of whites said the same.
and… from the academic heavyweights: "Racial Microaggressions Related to Voter ID Laws in the United States" (Race, Gender & Class, Vol. 24, No. 1-2): This paper attempts to examine the microaggressions related to current voter ID laws along with various moderns tactics of disenfranchisement, many of which were adopted in 2008 and 2012 presidential elections.