Everyone and his/her/zir/their brother/sister/binary-resister in fully-masked fully-vaccinated Massachusetts is testing positive for a deadly virus (but this in no way diminishes our faith in masks and vaccines). The exponential spread of the mask-blocked vaccine-neutralized plague in the masked-and-vaccinated school population leads to a rash of emails from schools informing parents that a child has been tarred with the "close contact" brush. Here's an example from a middle school in Maskachusetts:
Dear Parents and Caregivers,

I am writing to inform you that we learned today that a student in 7th grade tested positive for Covid. Your child is considered a close contact. The date of the last exposure was January 12, 2022.

Close contacts will participate in the Test and Stay program with a daily test through Tuesday of next week. You will only be notified if your child tests positive during Test & Stay. As a reminder, students who are identified as close contacts who are participating in the district COVID Testing Program may stay in school as long as they are asymptomatic.

Close contacts are not permitted to attend after school activities. Please limit exposure outside of the home and monitor for symptoms.

A close contact at school is defined as someone who has been within 3 feet of distance of the positive individual while indoors, while wearing a mask, for at least fifteen minutes, within a 24 hour period.

We cannot provide specific information about the person who tested positive. School personnel are working with the family as they navigate this stressful experience.

If you have any questions or concerns please feel free to contact me.

Respectfully,

[*** name elided ***]

Lincoln School, 5-8 Principal
The highlighted content is what fascinates me. Suppose that the family comprises typical Massachusetts residents, a.k.a., Followers of Science. In that case, they believe that they have been exposed to a virus that often has crippling and/or fatal consequences within households containing middle school-age kids. Who will comfort them as they shop for coffins and grave sites? "School personnel."
My Facebook feed was packed with parents proud of youngsters who are refusing to attend in-person school. See "Students don't want to learn in a 'COVID petri dish.' They're walking out to prove their point." (USA Today, 1/14):
Despite surging COVID-19 cases across the country, fueled by the highly-contagious omicron variant, Quinlan said many Boston schools have started to take precautions less seriously, often not enforcing masking or social distancing.

"We are the ones who have been in this environment every day. It's our bodies that we're putting at risk," said Kayla Quinlan, a 16-year-old student activist at Boston Day and Evening Academy. "Students should have a say in what their learning environment looks like, but our voices are always left out."

"It feels like a breeding ground for COVID, like a COVID petri dish," she said. "How are you supposed to feel safe?"
See also "Students, seeing lax coronavirus protocols, walk out and call in sick to protest in-person classes" (Washington Post):
Thai Jones, a lecturer at Columbia University who studies radical social movements, said the rise of student activism amid the omicron threat reminds him of the youth movement for gun safety that sprang up after the 2018 mass shooting at a Parkland, Fla., high school and of ongoing teen-led advocacy around climate change.

"What ties those movements together is these are all times when grown-ups have failed young people, where the politics of adults have really let down teenagers," Jones said. "And so young people have decided to take matters into their own hands."
(Old people have failed young people by not locking them down for another few years in order to protect old people from a virus that kills old people?)
Circling back to Facebook, each post celebrating the walkout was heavily "liked" and attracted supportive comments.
What's happening in the Florida Free State, by contrast? We went to the Stuart Boat Show yesterday and found a fellow refugee from New England. Her summary of Massachusetts-based relatives' current concerns: "Omicron is an anagram for 'moronic'."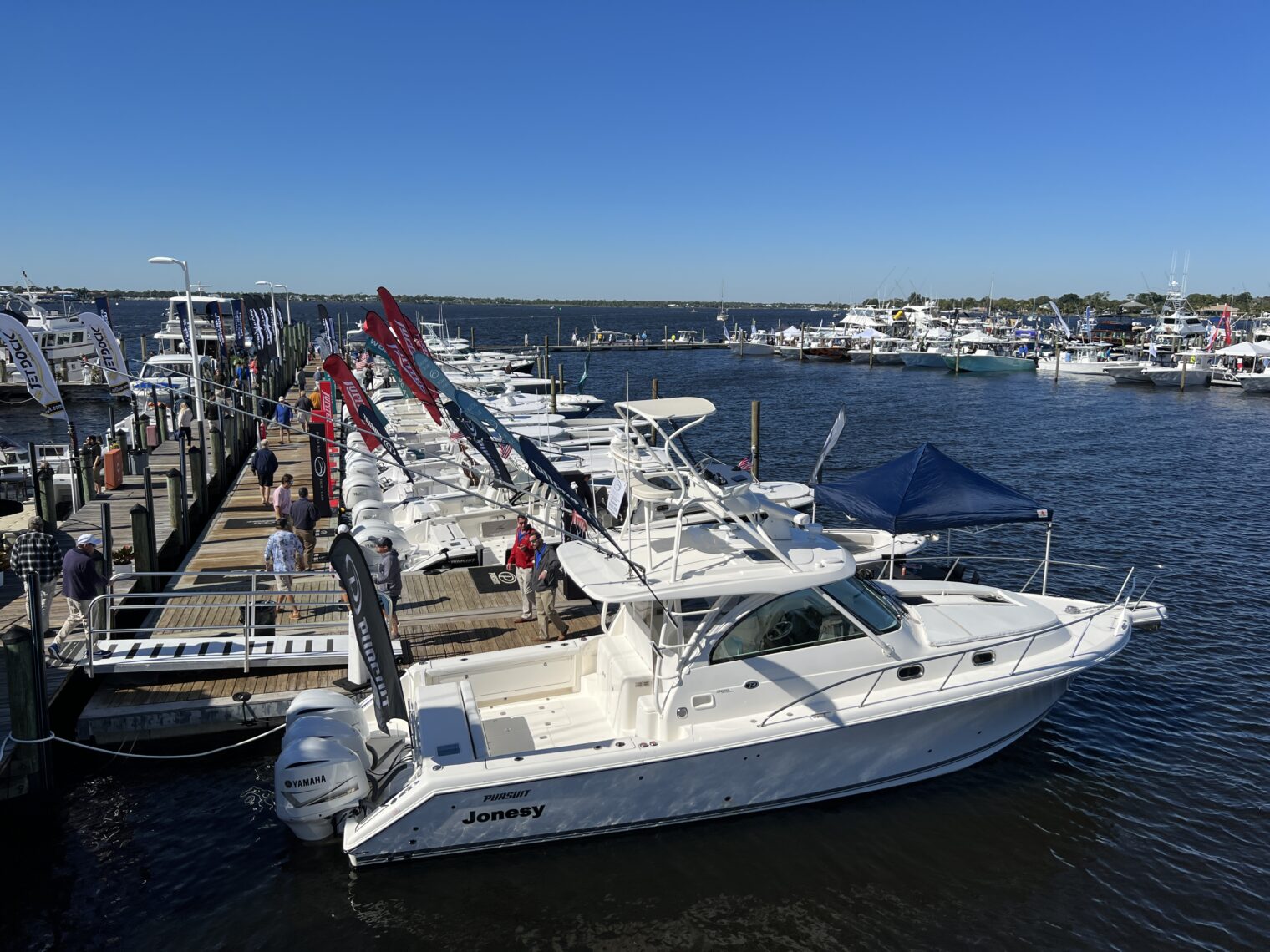 Lest you think that everyone in Florida is ignorant regarding #Science-based methods of fighting a virus that attacks the obese, here's a fully-masked Follower of Fauci ordering fried Oreos and a funnel cake: