Who has been following the James Webb Space Telescope? It will take a while to travel nearly 1 million miles to get to its working position, but is everything still working as planned? $10 billion sounds like a lot of money, but considering that the federal government spent at least $10 trillion on less than 2 years of coronapanic, the James Webb money wouldn't have funded coronapanic for even a single day.
It looks like the launch prep was similar to how my friends in Maskachusetts set up their living rooms prior to receiving grocery deliveries, March 2020 through present: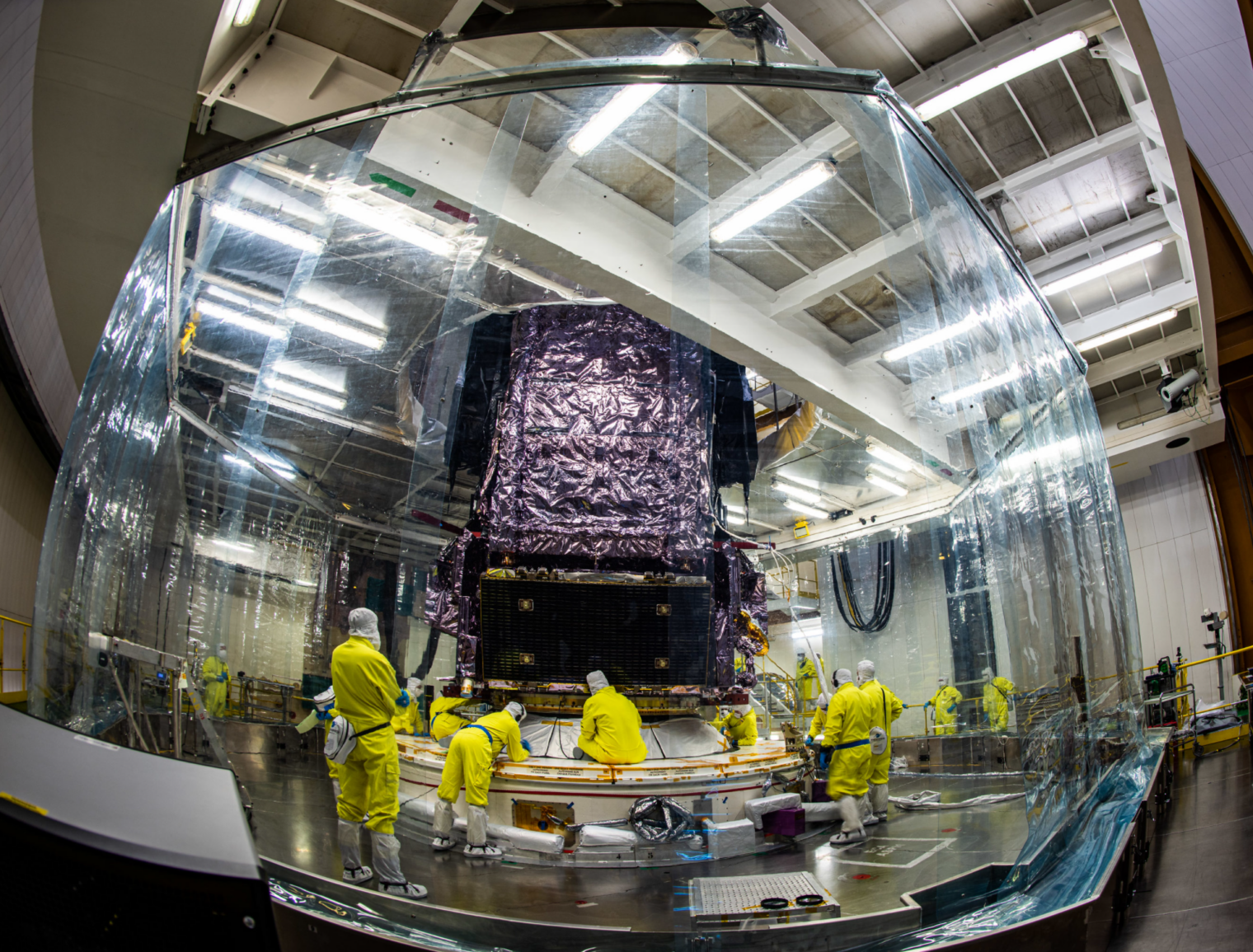 The original plan for unfolding (completed on January 8):
There is no visible light camera on the fancy machine, right? What do readers predict about the American public's interest level in infrared-derived images? My prediction: it will be reasonably high for a year or so, as long as the pseudo-color images are of exoplanets.
I wonder if the name of the telescope tells us something about American culture. James Webb had no scientific training. From Wikipedia:
He completed his college education at the University of North Carolina at Chapel Hill, where he received an Bachelor of Arts in Education in 1928. He was a member of the Acacia fraternity. Webb became a second lieutenant in the United States Marine Corps, and he served as a Marine Corps pilot on active duty from 1930 to 1932. Webb then studied law at The George Washington University Law School, where he received a J.D. degree in 1936. In the same year, he was admitted to the Bar of the District of Columbia.
He was a high-level government official, however:
After World War II, Webb returned to Washington, DC and served as executive assistant to Gardner, now the Undersecretary of the Treasury, for a short while before he was named as the director of the Bureau of the Budget in the Office of the President of the United States, a position that he held until 1949. Webb was recommended for the appointment to Truman by Gardner and Treasury Secretary John Snyder. … Truman's objective for the budget was to bring it to balance after the large expenditures of World War II …

President Harry S. Truman next nominated Webb to serve as an undersecretary of state in the U.S. Department of State, which he began in January 1949.

On February 14, 1961, Webb accepted President John F. Kennedy's appointment as Administrator of NASA,
(Note shocking anachronistic content highlighted in bold!)
The previous big telescope, launched in 1990, was named after Edwin Hubble, a Ph.D. astronomer who figured out that there were other galaxies and that they were moving away from us.
So… when nobody said "I follow the science", our expensive telescope was named after a scientist. Now that half the country says "I follow the science," our expensive telescope is named after a politician/bureaucrat.
(We may see a loosely analogous progression in New York governors. Elliot Spitzer paid young women to have sex with him; Andrew Cuomo simply took the bodies of young women without paying.)
As someone who lives in completely flat state that Verizon is nonetheless unable to cover with a mobile data network, I'm curious to see if the design goal of 28 Mbps communication can be achieved.
I think it would be interesting if there were some cameras on the sunshield that could send back visible light images of the telescope itself (but maybe it will be far too dark for that? The telescope will be illuminated only by starlight if the shield works, right?). Or a camera with a sun filter on the back of the sunshield to give us a constant image of the Sun with the Earth and Moon in the foreground? I haven't worked out the geometry to determine how big the Earth and Moon would be relative to the Sun from that perspective, but maybe it would be hopeless due to the small relative size of the Earth and Moon combined with the brightness of the Sun.