Pictures from the Boulder Book Store.
SARS-CoV-2 has achieved much more mindshare in Colorado than in Florida. Boulder and Denver are the centers of concern regarding COVID-19. As you enter the store…
The #1-selling book is The 1619 Project, which "aims to reframe the country's history by placing the consequences of slavery and the contributions of Black Americans at the very center of the United States' national narrative."
(Black Americans may be at the very center of the United States national narrative, but I did not see any employees or customers at the bookstore who appeared to identify as "Black")
Another prominently displayed book reminds customers that there wouldn't be any Black or white people here if the Native Americans had been more successful militarily.
Joe Biden might be able to find his next Supreme Court nominee in the children's section:
Speaking of the Supreme Court, AOC stands next to RBG. Perhaps my dream that Joe Biden will nominate thought-leader AOC to the Supreme Court is shared by others?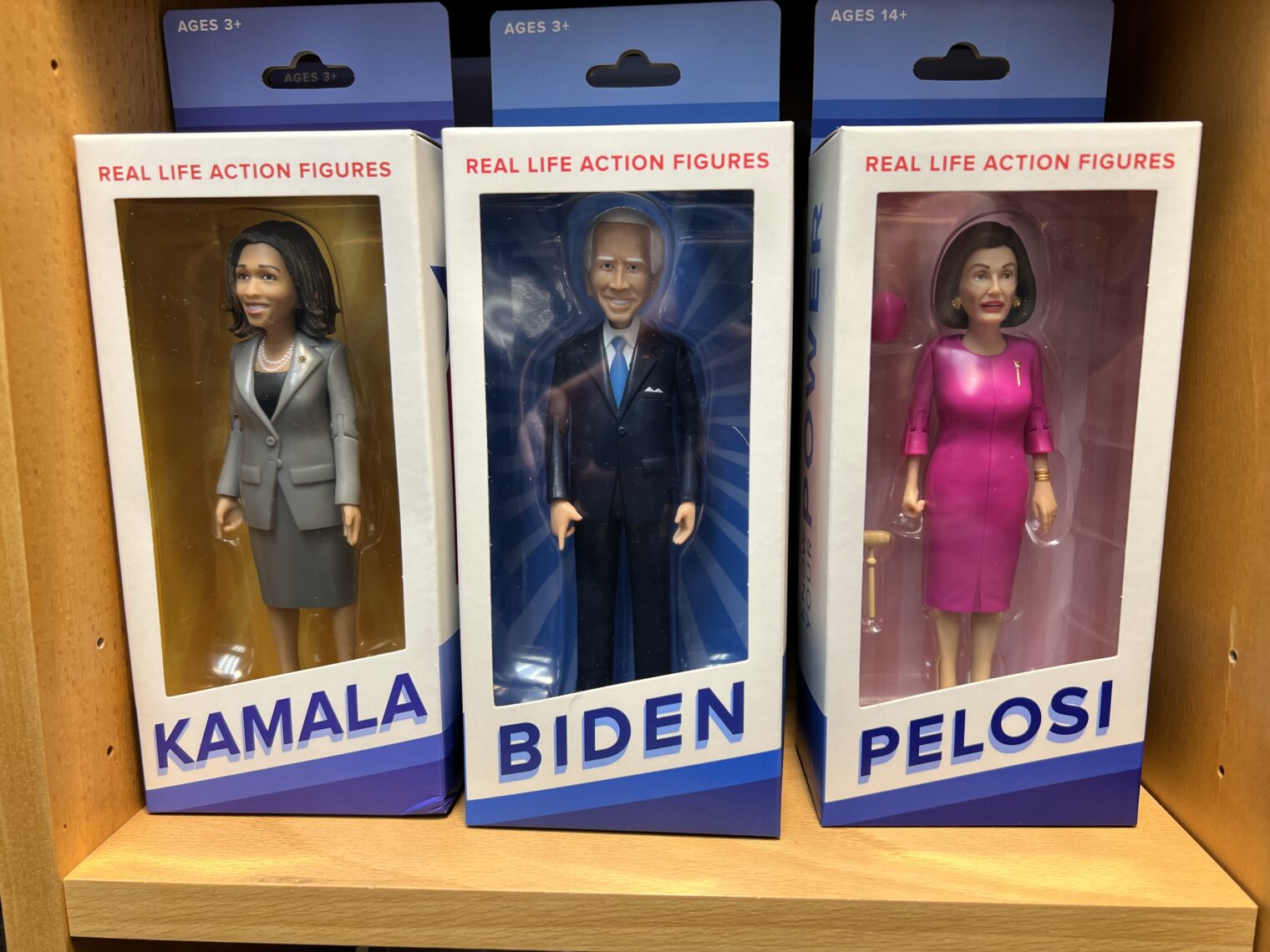 (Fortunately, no Deplorable had snuck in to set up a Willie Brown action figure next to Kamala.)
The best way to deal with climate change is stoned and drunk:
If you need pocket-sized constant inspiration: