"Annual American inflation hit 7.5%: A near 40-year high" (CNN, today):
A key measure of inflation climbed to a near-40-year high last month. Economists are hopeful that America will reach the peak of the pandemic-era price increases in the early months of 2021. Here's to hoping.

The consumer price index rose 7.5% in the 12 months ending January, not adjusted for seasonal swings, the Bureau of Labor Statistics said Thursday. It was the steepest annual price increase since February 1982 and worse than economists had forecast.
(Note that these are "pandemic-era" increases, not "Biden-era".)
Which economists are "hopeful"? The article itself cites only an economist who suggests that the price increases will be persistent.
"There will be plenty of persistence from soaring house prices pushing shelter costs this year," said Sal Guatieri, senior economist at BMO, in a note to clients.
How does it feel on the ground? ("on the swamp"?) Across from our beloved Abacoa neighborhood is Alton, a newer development. The Italian restaurant inside Alton is Lynora's and, through 2021, they were famous for $2 meatballs on Mondays (example). For 2022, the meatballs are $3 each (an annual inflation rate of 50%).
What about the new houses in Alton? You used to buy one pre-construction or at least pre-completion, thus enabling the selection of colors, styles, finishes, and options. The result would be paying a June 2021 price and moving into a December 2021 house. Inflation is now so high that this approach to business has become untenable. Starting in 2022, the developer will no longer sell any house until it is complete and therefore it is no longer possible for a buyer to customize anything.
What does a house with in Alton look like? Here's one for $3 million (5,000 square feet, helpful alligator ramp from the "lake"):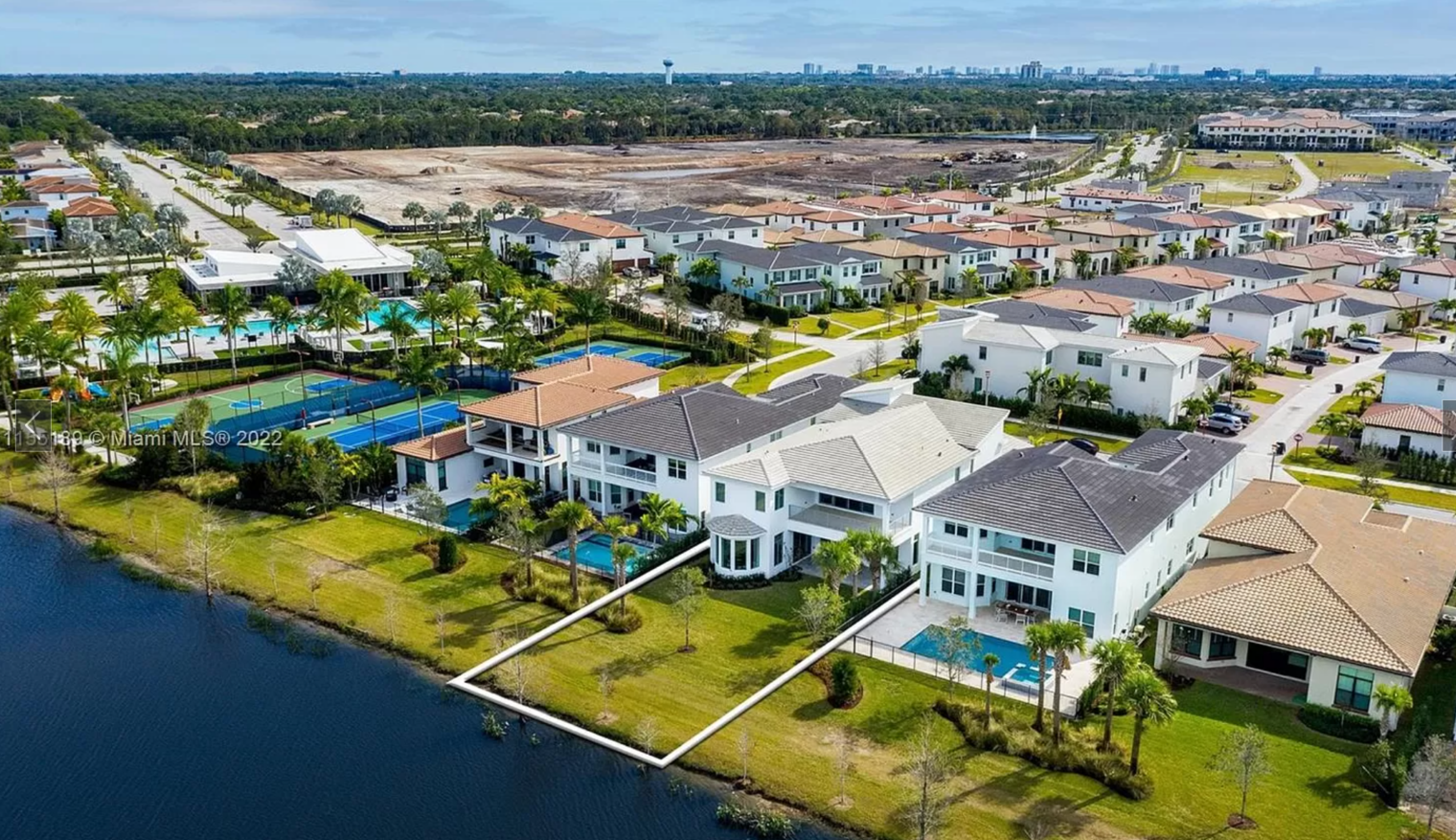 Or you could live in a townhouse for $950,000 (2,252 sq. ft.):
Despite the stratospheric-by-2020-standards prices, this neighborhood is actually inferior to Abacoa in many ways. People don't like the public schools as much (though both neighborhoods are served by the same Palm Beach County system). There is much less green space in Alton. There are fewer trees and they're scrawny so there is precious little shade. There is so little space between houses that your single family home's living room probably ends in the neighbor's bathroom. Why are people willing to pay so much? There is a significant premium for new construction in Florida, where people believe sic transit gloria mundi when it comes to developer-built housing exposed to sun and humidity. (As Dan Quayle is famous for pointing out, Latin is more commonly spoken here due to the proximity to Latin America.)