"More than 1,000 gather at SF's City Hall to protest Russian invasion of Ukraine" (SFGate, 2/4/2022) will no doubt strike fear in the hearts of the any foreign military. The accompanying photo shows that a handful of the Followers of Science are equipped with hearts brave enough to go outdoors without a protective cloth mask (our 6-year-old pointed out, however, that "one has a chin diaper"):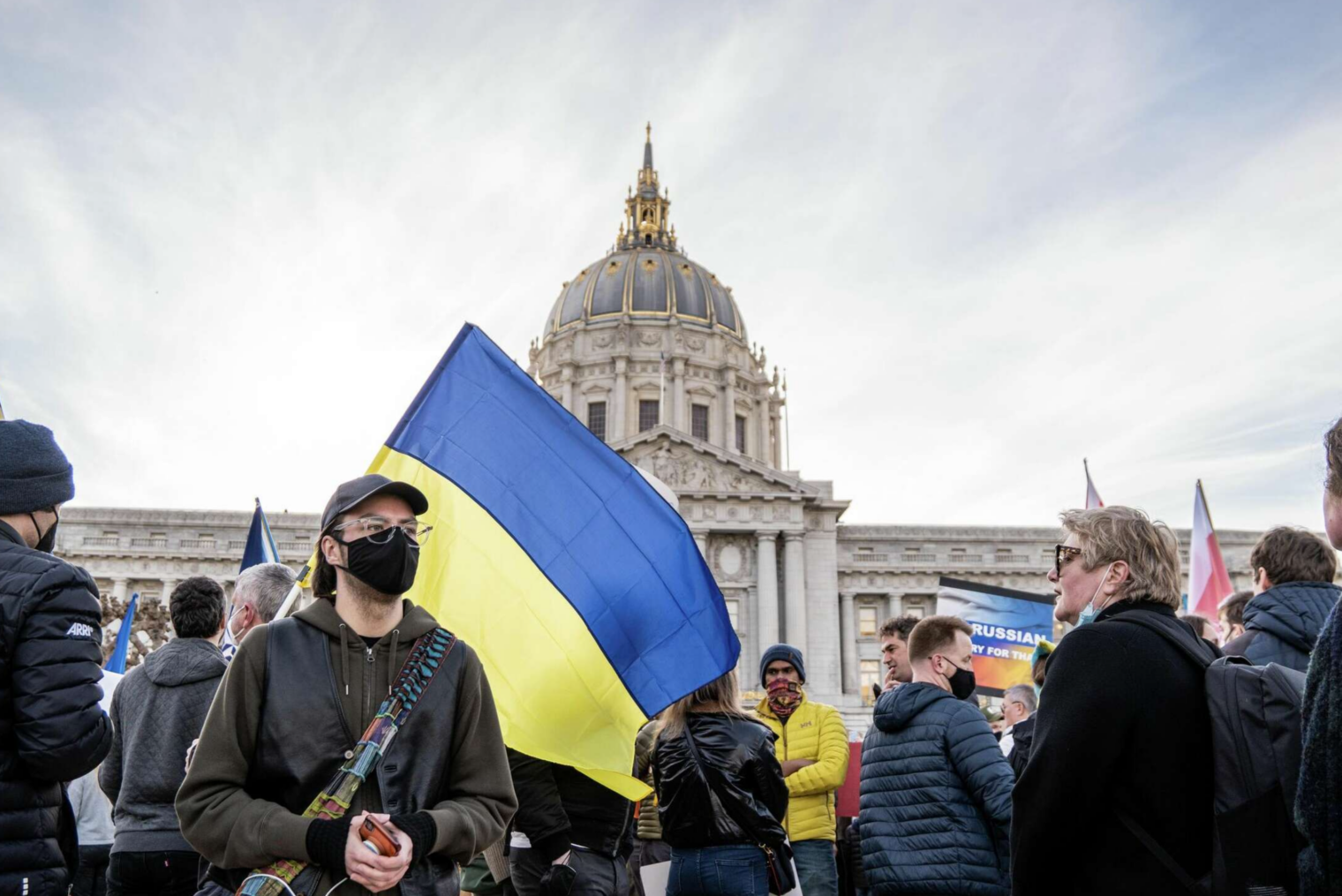 The bellicosity of this partially masked Army of the Righteous is described in the text:
Many waved blue and gold Ukrainian flags, and there was a sea of signs within the crowd. Some read "Russians Go Home," "No USSR 2.0" and "Support Ukraine." Expressing both sadness and anger, the crowd chanted "Stop Putin" and "Hands of Ukraine."

"The reason I'm here is to raise awareness of Putin's war and show the world that Ukrainians in America stand with those in Ukraine," said SF resident Andy Soluk, who held a flag.
While the shooting war raged and folks in San Francisco were sending thoughts and prayers, what other foes were significant enough to get the attention of the Army of the Righteous? Were they, perhaps, fighting to provide housing for the thousands of their brothers, sisters, and binary resisters who live in Bay Area tent cities? Working with Barack Obama to continue the planet healing that began in 2008? Here's a February 25, 2022 letter from administrators at University of California Berkeley:
The campus leadership recognizes that it's hard to adjust to the reality of masks no longer being required (even if they're still recommended in some settings). That's why our campus will be one of the last places in the Bay Area to still require masks prior to when our mandate is lifted on March 7. These changes are indeed difficult and I encourage anyone who would feel more comfortable wearing a mask to continue to do so. But I also encourage you to grapple with the fact that the consensus within the public health community is that it is no longer necessary to mandate masking.
Imagine the tenacity and inner strength of a person who can surmount the trifecta of (1) adjusting to reality, (2) coping with the difficult mask order change, and (3) grappling with the new facts of Science!
(Separately, regarding the impending mask-optional vaccine-and-booster-required Berkeley campus, Science tells us that (1) mask orders and vaccine coercion were highly effective at reducing SARS-CoV-2 infections and (2) the virus will be with us forever, including in potentially dangerous new mutants, Combining (1) and (2), it makes logical sense to drop these proven-effective-by-Science policies and let any future plague rage exponentially. Now that those who Follow Science know exactly how to fight COVID-19, they aren't going to bother to exert any effort in that fight.)
And, in case that you think the valorous are limited to San Francisco, a friend in Colorado sent me the following today:
I sat in on the Zoom call our public health dept had on ending mask mandate a week ago. When asked why if they decided to end it on Monday the end wouldn't go into effect till Friday they said they had to give people time to absorb and adjust to the new reality.

I also loved that they are voting on, and agreed to, ending a mask mandate on a zoom meeting because it was still too risky to meet in person.

Fortunately, many local business have followed the science and kept their own mandates in place.
On a vaguely related theme of cultural difference, can readers who speak Russian please tell us what the Russian recruitment video says? And, if military service is compulsory for Russian males, why do they have recruiting videos at all?
And our state-sponsored media (NPR) reminds us to curl up into the fetal position. From "5 ways to cope with the stressful news cycle" (2/25/2022; URL: "anxiety-tips-self-care"):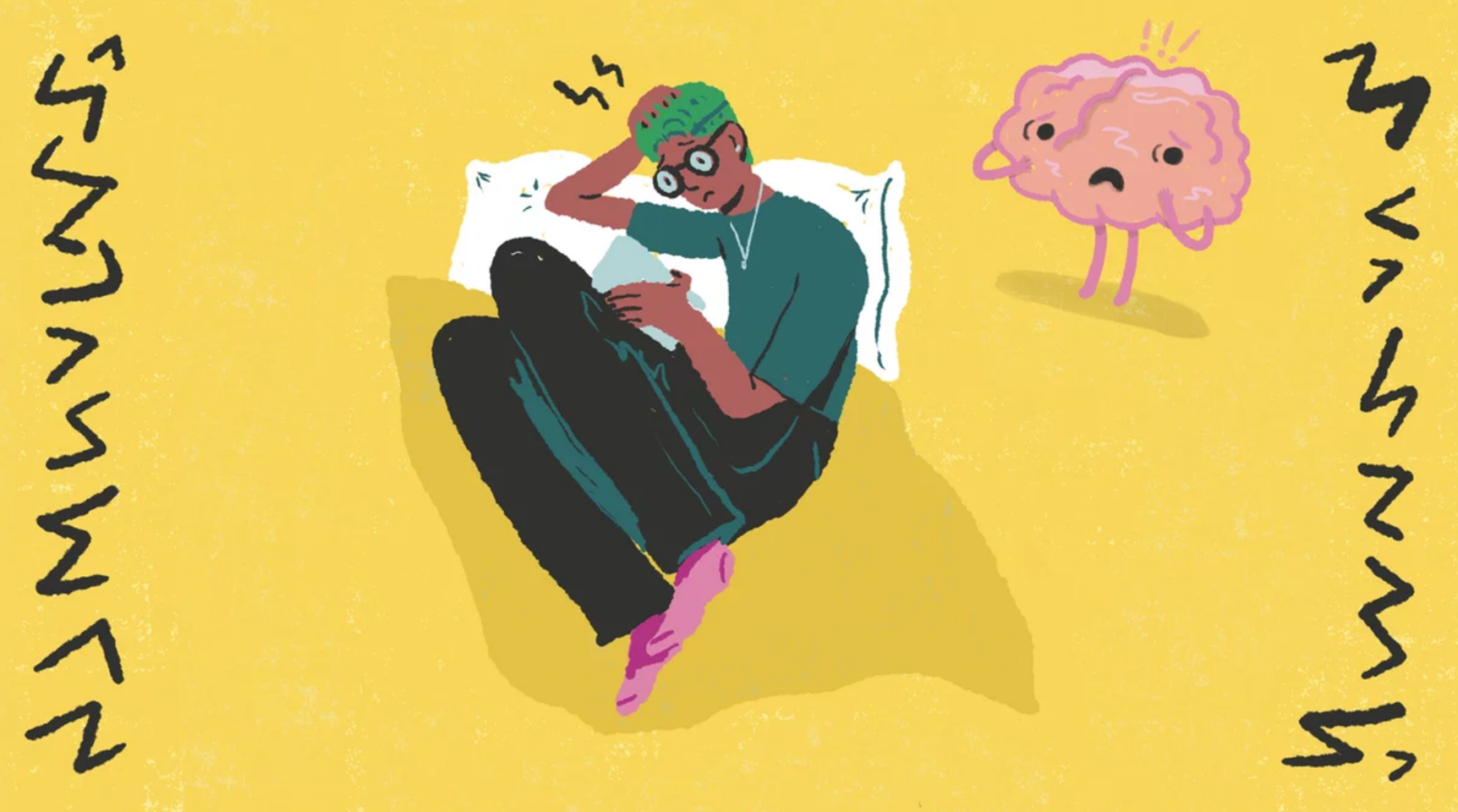 Russia invaded Ukraine this week, … don't forget to care for yourself in other ways … Breathe … Nourish yourself. The kitchen is a safe space for a lot of us.