A popular restaurant in booming South Florida, February 22, 2022: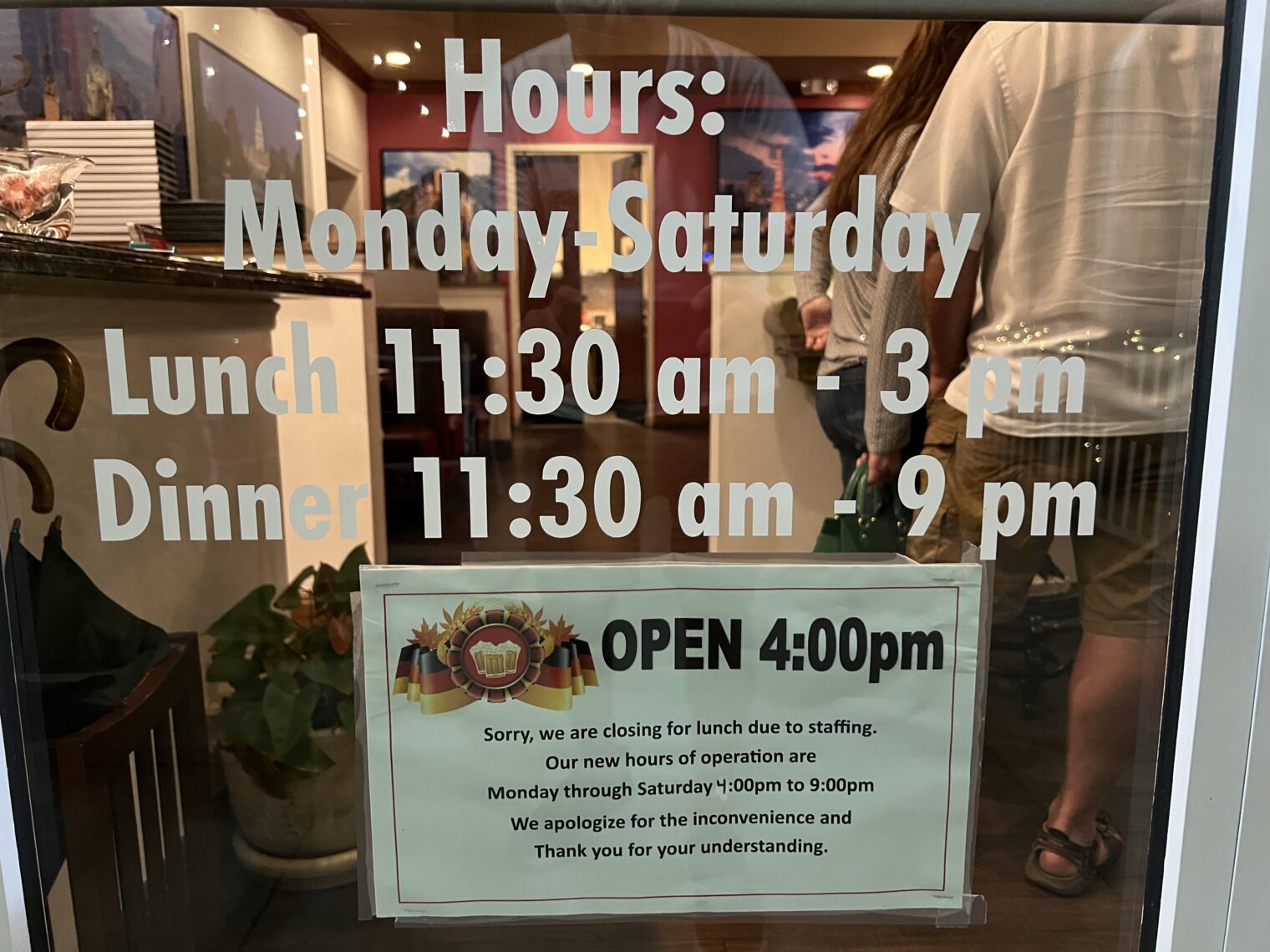 ("Sorry, we are closing for lunch due to staffing. Our new hours of operation are Monday through Saturday, 4:00 pm to 9:00 pm.")
It took them nearly an hour to put a $28 stew over spaetzle on my table on a Tuesday night (about 80 percent full). Most of this dish would have had to be pre-cooked. The waitress explained "we have only two cooks on the line tonight".
A few days earlier, I had talked to a restauranteur and chef from Maskachusetts. After several decades, she'd closed her usually-busy restaurant. "I was paying 14-year-olds $20 per hour to wash dishes and I had to train them," she explained.
With tax and tip, my entrée cost about $36, but what would have been the cost to get food in an amount of time considered normal back in 2019? To me, that's the inflation that is pent-up in our economy. Maybe the cost to the consumer needs to go to $45, for example, (a 25% bump) in order to give the restaurant enough money to hire additional kitchen staff. The lunch closure, for an Econ 101 student, suggests that whatever the prices that a restaurant can charge to serve lunch aren't high enough to yield a profit after paying staff to come in during lunch. (A counter-service or fast food restaurant might still be able to survive, though, because their labor cost percentage is lower than at table-service restaurants.)