Nostalgia for our old neighborhood, a lawn sign in front of a successful divorce plaintiff's $1.8 million (Zillow estimate) house: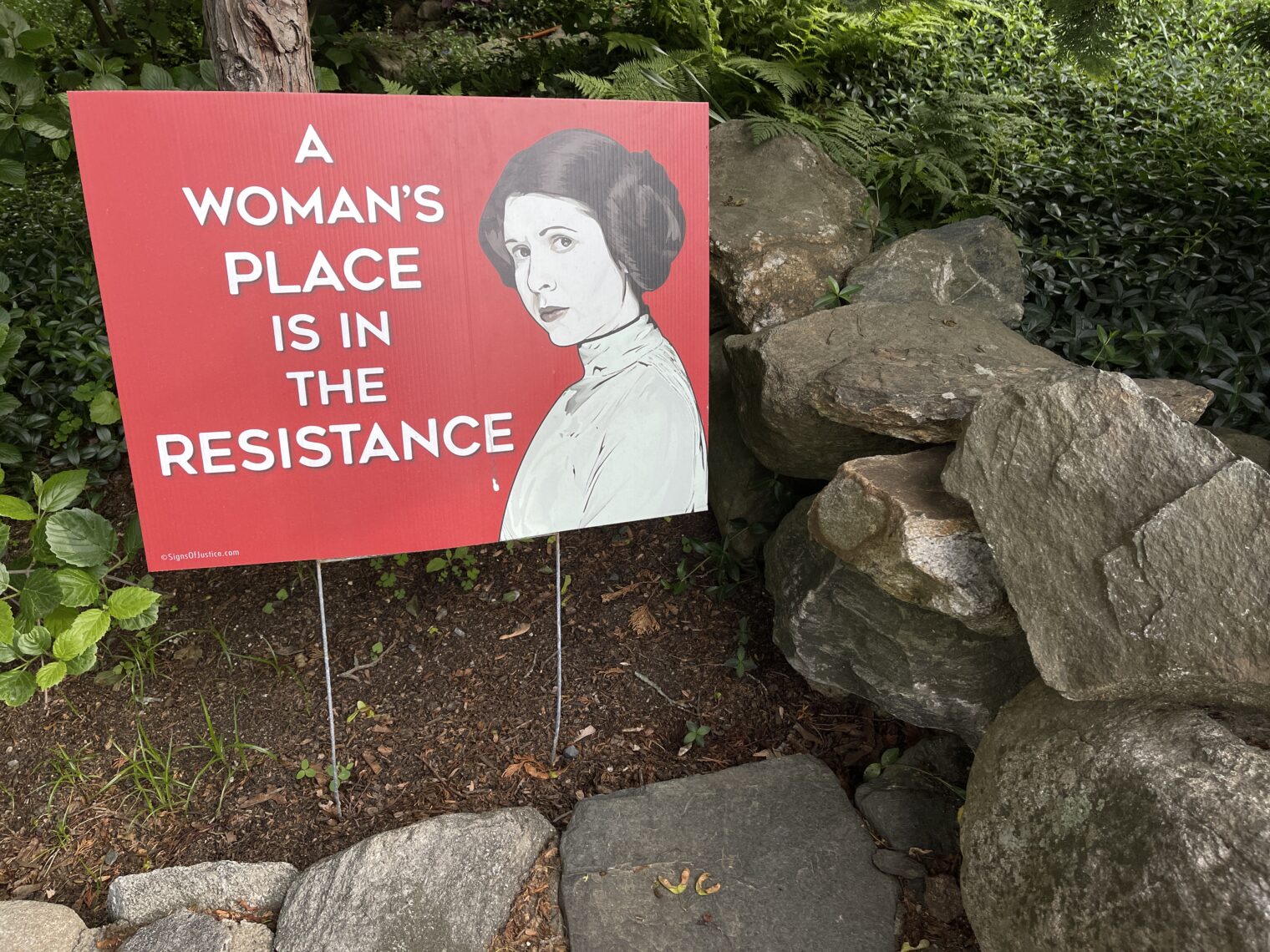 One good thing about Massachusetts family law is that it relieves quite a few people who identify as "women" from the need ever to work at a W-2 job again and thus these folks can resist on a full-time basis.
Readers: What are you doing to celebrate International Women's Day? If you're looking for suggestions, how about a Melinda Gates video watch marathon?
Speaking of Melinda Gates, a former Microsoft employee, "52% of women believe their gender is limiting their careers in the tech industry" (Atlas VPN):
Today we can celebrate many great women who have helped shape the world of technology as we know it. From Katherine Johnson, a mathematician whose pioneering work at NASA was instrumental in the success of sending astronauts into orbit, to Reshma Saujani, founder and CEO of the nonprofit Girls Who Code, which aims to increase the number of women in computer science — these and many other talented women continue to pave the way for others in tech.

Nevertheless, women are still largely underrepresented in the tech industry and face many obstacles when pursuing a career in the field. According to data presented by Atlas VPN, 52% of women believe their gender is limiting their career in tech, and one-fifth of women are thinking about leaving their current position.

Despite increasing discussions about gender diversity in the technology industry, men still hold the vast majority of positions in tech, even in top companies.
If "top companies" are measured by stock market valuation, see Six-year anniversary of the SSGA Gender Diversity Index ETF.