The latest book… Bubble in the Sun: The Florida Boom of the 1920s and How It Brought on the Great Depression (Christopher Knowlton). I'm enjoying it so far (listening via Audible). Timely, considering that home prices in the decent neighborhoods of Florida have roughly doubled since the lockdowns began in the Northeast and California.
The author notes that at some point in the 1920s, Florida had 60 million single-family house lots mapped out and ready to sell.
Chart of Florida population growth from 1900-1930 (source):
For context, here's Maskachusetts v. Florida over 120 years: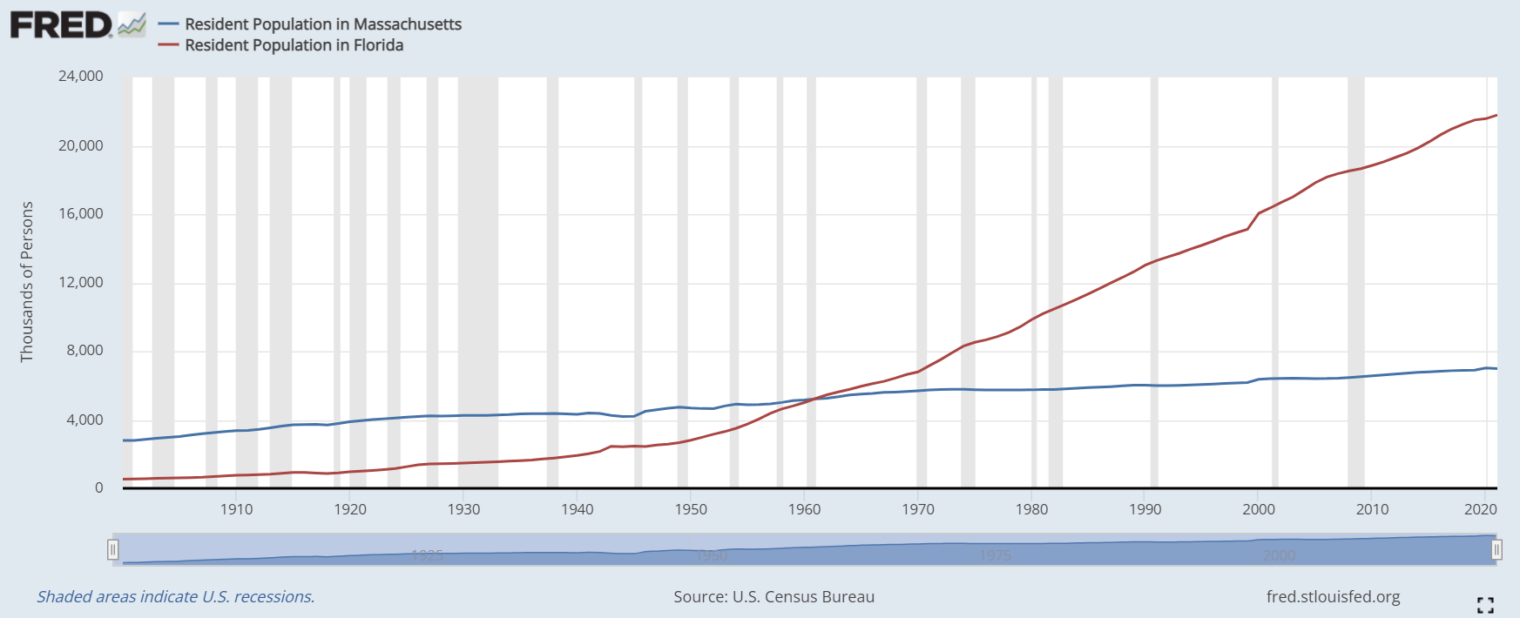 Note that 1947 is highlighted as an important year for window air conditioners and the 1960s as when home central A/C become standard (energy.gov).