From what I have observed, there is no better way to tackle the perfectly smooth roads between a suburban Florida house and the perfectly smooth paved parking lot next to the beach than in an off-road vehicle equipped with monster mud-tread tires. The neighborhood elite seem to have been acquiring Ford Broncos for this purpose. I talked to a Ford dealer about what would be entailed in getting an Everglades edition Bronco. No orders can be placed currently. There is no waiting list. When ordering is restarted at some unknown future date, the wait to buy one at MSRP will be approximately 18 months.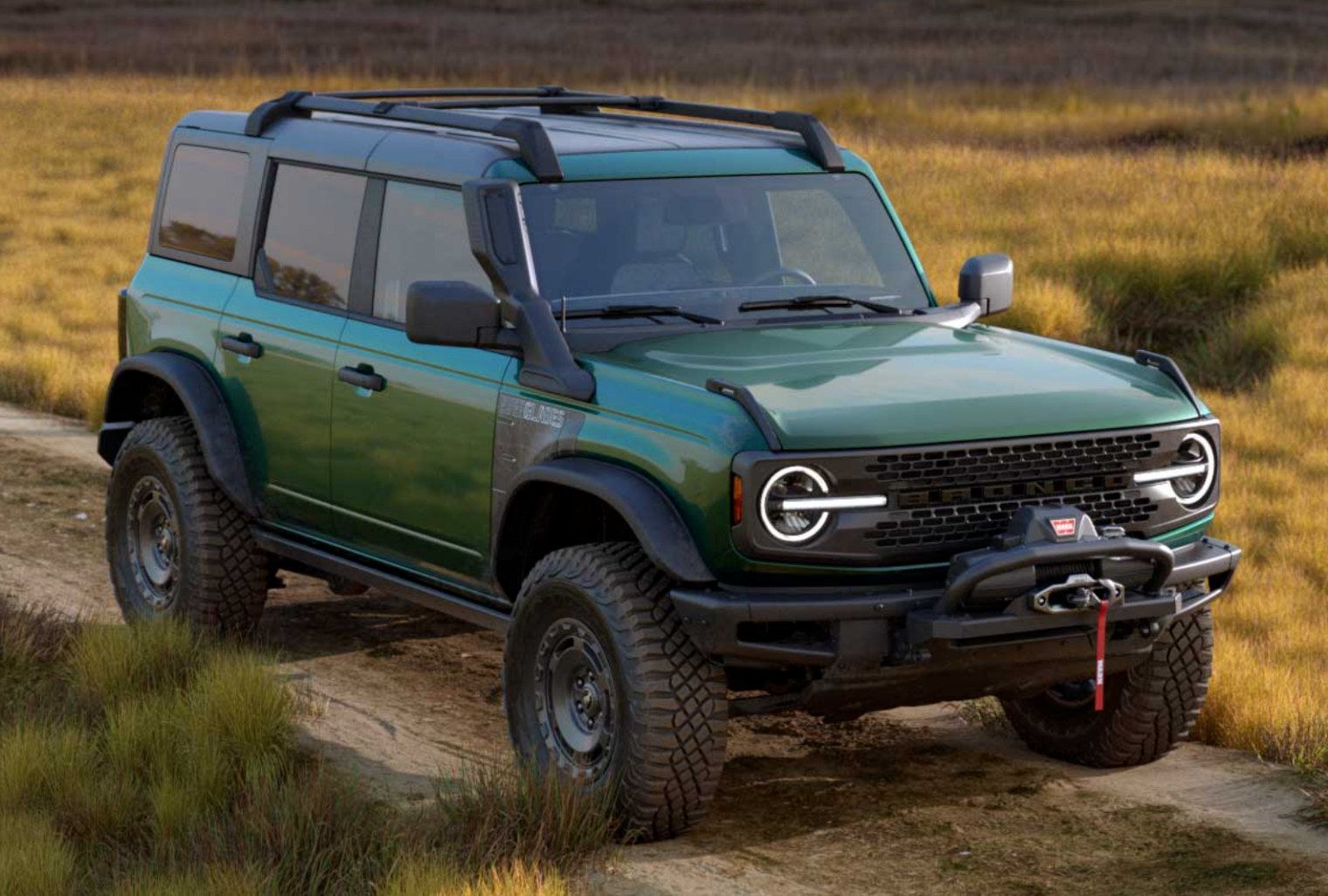 Here are the steel tube doors "for off-road use only" that the neighbors are using on the street: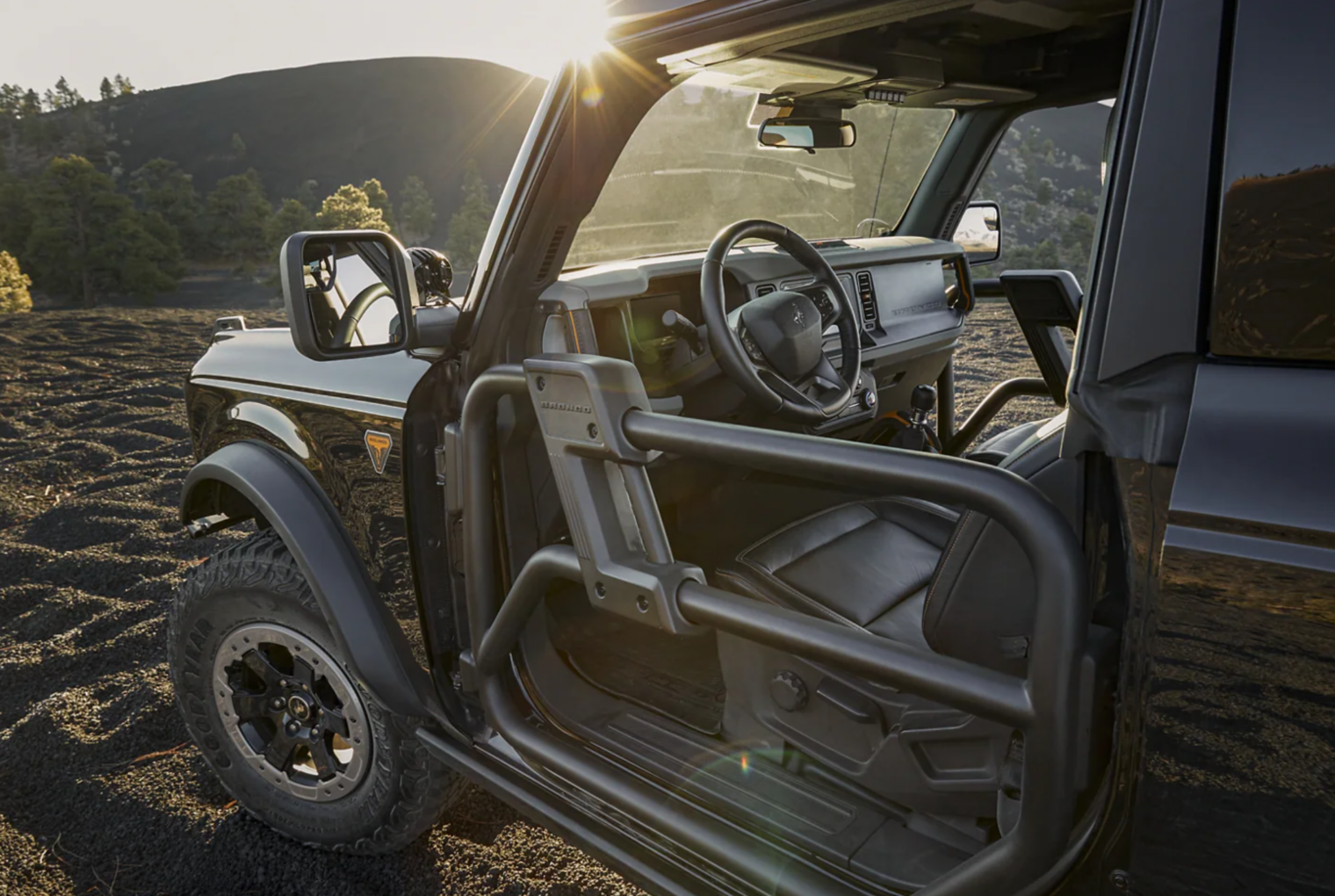 In typical driving, I think this machine would be lucky to get 15 mpg and it is on target for delivery at the same time that gasoline reaches $10 per gallon. How can that be justified? Friends on Facebook who are passionate Democrats have been posting the following meme: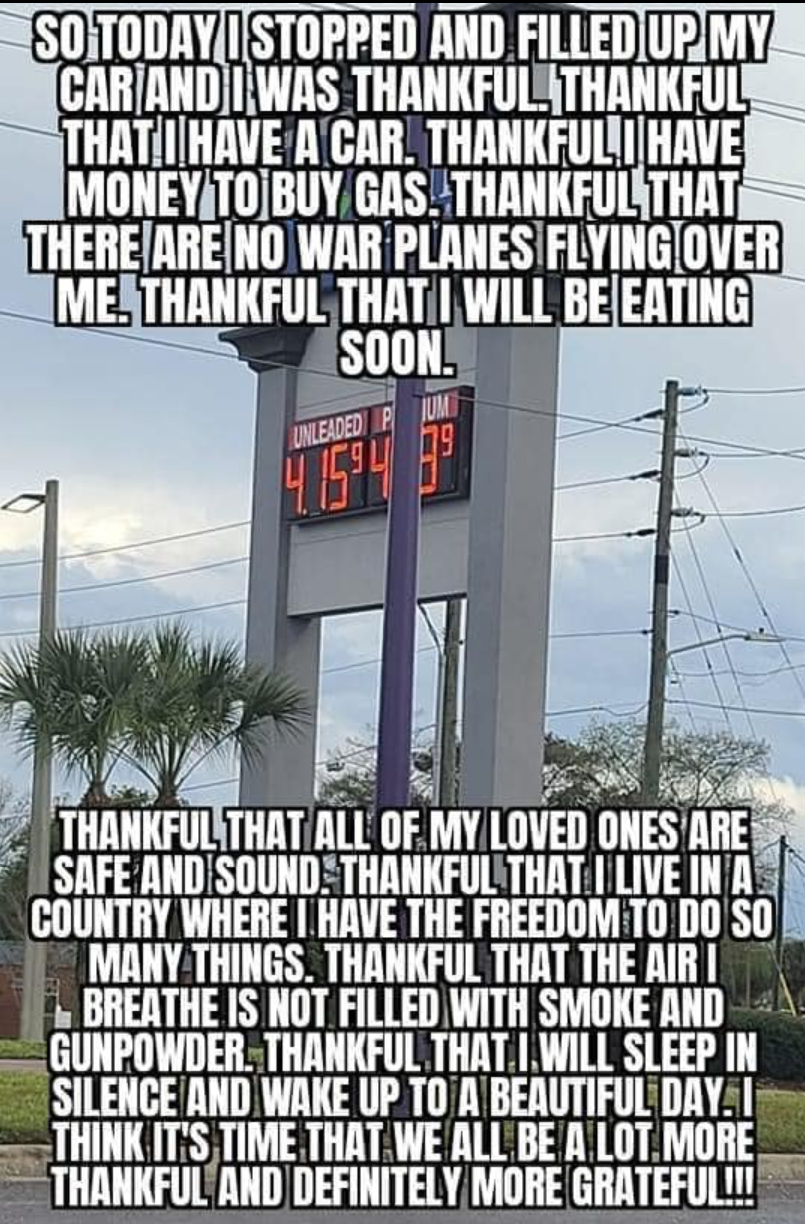 I think that the idea is that nobody should be upset with Presidents Biden and Harris regarding the high price of gasoline ($2.30/gallon in January 2021, at the end of the hated dictator's rule). But we could also use the above meme to toss aside all concerns regarding climate change. As long as we have the money to buy a pavement-melting Bronco and fill it with dinosaur blood we should be "thankful" and not worry about what is happening to Mother Earth, to those who don't have the money, etc.