A friend is a tinted window enthusiast and mentioned in a chat group that he was having some trouble getting his doctor in Maskachusetts to sign documents that will satisfy the bureaucracy that runs the tint waiver program: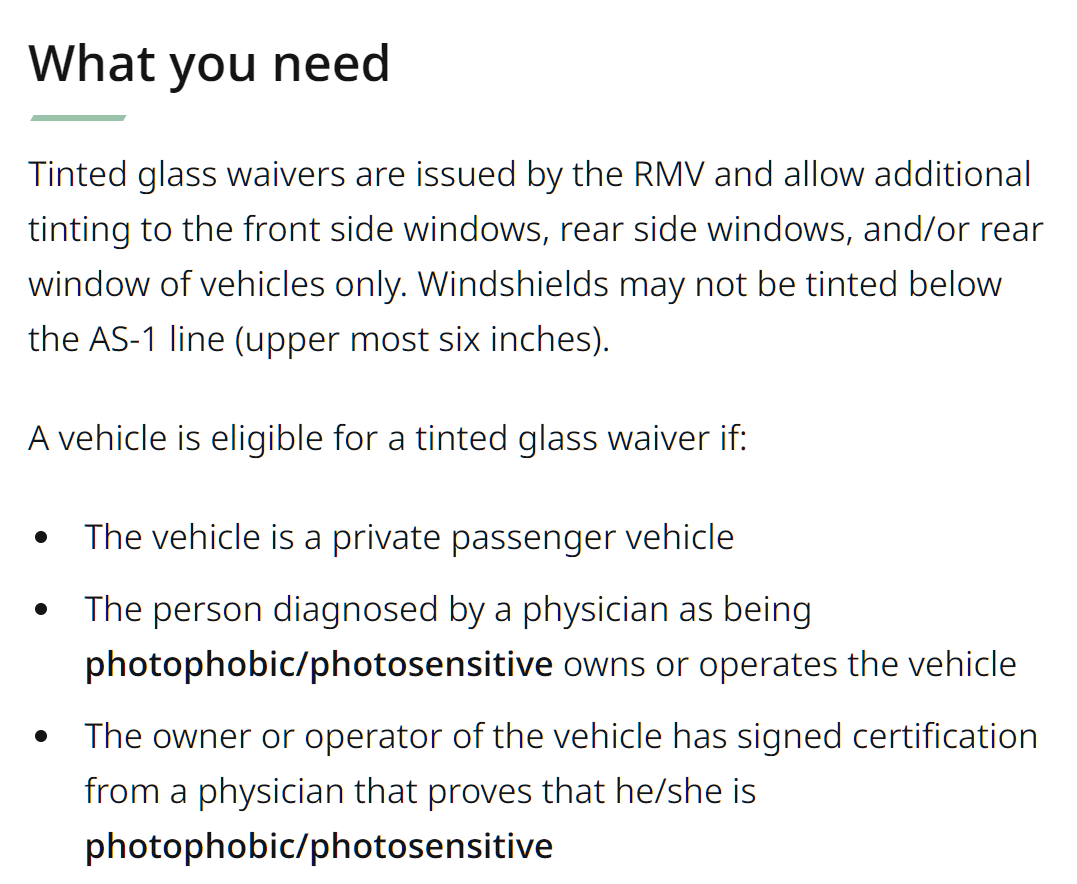 Apparently this should not be too challenging. The tint enthusiast knows of some people who were approved due to doctors using "dry skin" as a justification.
A response from a Californian in the chat group:
Get medicinal marijuana doc to say u r too stoned to put sunglasses on
Separately, is tinted glass necessary on any modern car? For roughly 20 years, at least mid-trim cars have come from the factory with heat-rejecting (sometimes called "solar absorbing") glass, right?
(Where is aftermarket tint necessary? Airplane windows! Unfortunately, they are plastic and can be destroyed by standard automotive products. Small planes typically have no air-conditioning (costs $30,000 and reduces payload by 10 percent) and the factory windows are greatly inferior in heat-rejection to what's in a Toyota Corolla (one of which passed us on Florida's Turnpike the other day going at least 90 mph!). Plane Tint sells a specially formulated product that we applied to our 2005 SR20 before making the Florida move. It has held up well so far.)