Here's a riddle that I hope the Windows experts among us can help solve. I have an internal Seagate Exos 16 TB drive that is dedicated to Windows File History. It was installed in July 2021, assigned to R:, formatted as NTFS, and functioned just fine through mid-March. Now it doesn't show up under "My Computer".
Device Manager says it is "working properly":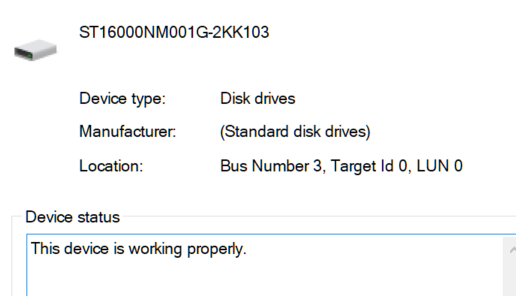 Disk Management can see it, but thinks that there is no partition on it: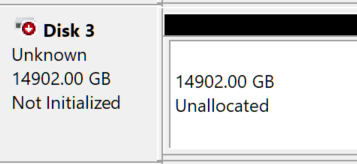 Following Paul's steps from the comment: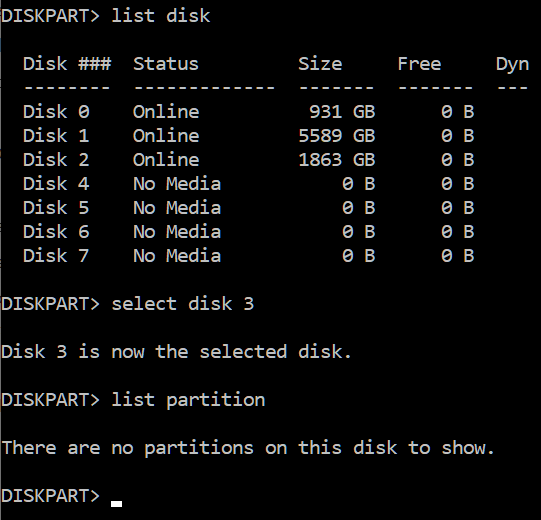 The two internal hard drive peers are shown (disks 1 and 2, but not the 16 TB drive that is the subject of this post).
Seagate offers free "SeaTools" software that could see the drive and blessed it with a green status check, but then failed it on a "short self test".
I could start over and reformat it, but I don't want to lose 9 months of file history. And I would like to know how the disk lost its memory of having an NTFS partition (not a good sign considering that the disk's job is to hold a memory of my beloved files).
What should my next step be?
For the foreseeable "throw it out and buy a Mac" comments…