Since small aircraft are generally inferior to a 2009 Honda Accord as a transportation tool, it is worth celebrating the situations in which it make sense to fly. The Sebring, Florida race track is actually built on part of what was once a vast military airport and is now a medium-sized civilian airport. Therefore, if you are landing on Runway 1 you'll see the race before even getting out of the plane. You'll hear the race as soon as you're on the ramp (remember to pack earplugs, though they also sell them at the race). After walking through the beautiful modern GA terminal you're a 20-minute walk from the event entrance, but the kind folks at the airport run a shuttle so you'll be there almost immediately.
The true fans, either of beer or racing, show up on Wednesday and camp:
Imagine Burning Man with no philosophy…
Here are a Corvette and Lamborghini in 1st and 2nd place (within their class) after about 2 hours. They ultimately finished in the same positions. General Motors (Cadillac) also won all three top spots in the fastest "DPi" class.
A Ferrari appears to chase a McLaren (but they're actually in different classes):
There is a modest midway of manufacturers' booths and food. You can develop some new respect for your neighbor with the Hyundai Elantra:
Feel better about your job… there is an actual human zipped into this outfit in the 90-degree Florida sunshine:
Although there don't seem to have been any drivers who identified as "female", there apparently was a competition that may have featured some who identified as "women":
(With the kids in tow, I was unable to stay for this important event and therefore cannot supply photos.)
Chevy's contestants in the mechanical beauty contest… a flat-plane crank engine and a cutaway Z06 Corvette: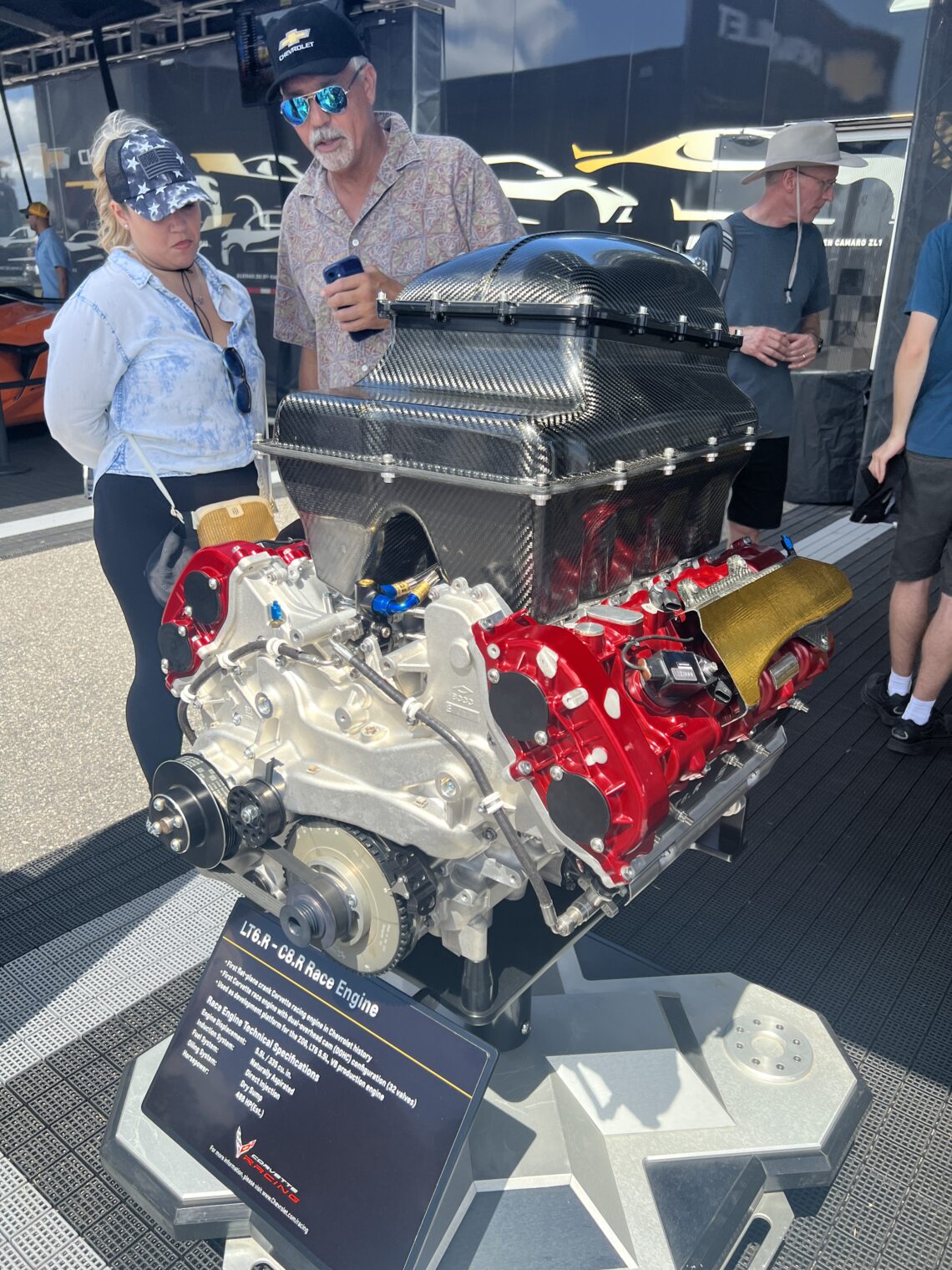 If you're coming down from Maskachusetts or New York and are anxious to fit in, you might want to take the Hillary, Biden/Harris, Black Lives Matter, #StopAsianHate, and "In this plane we believe…" stickers off the Bonanza.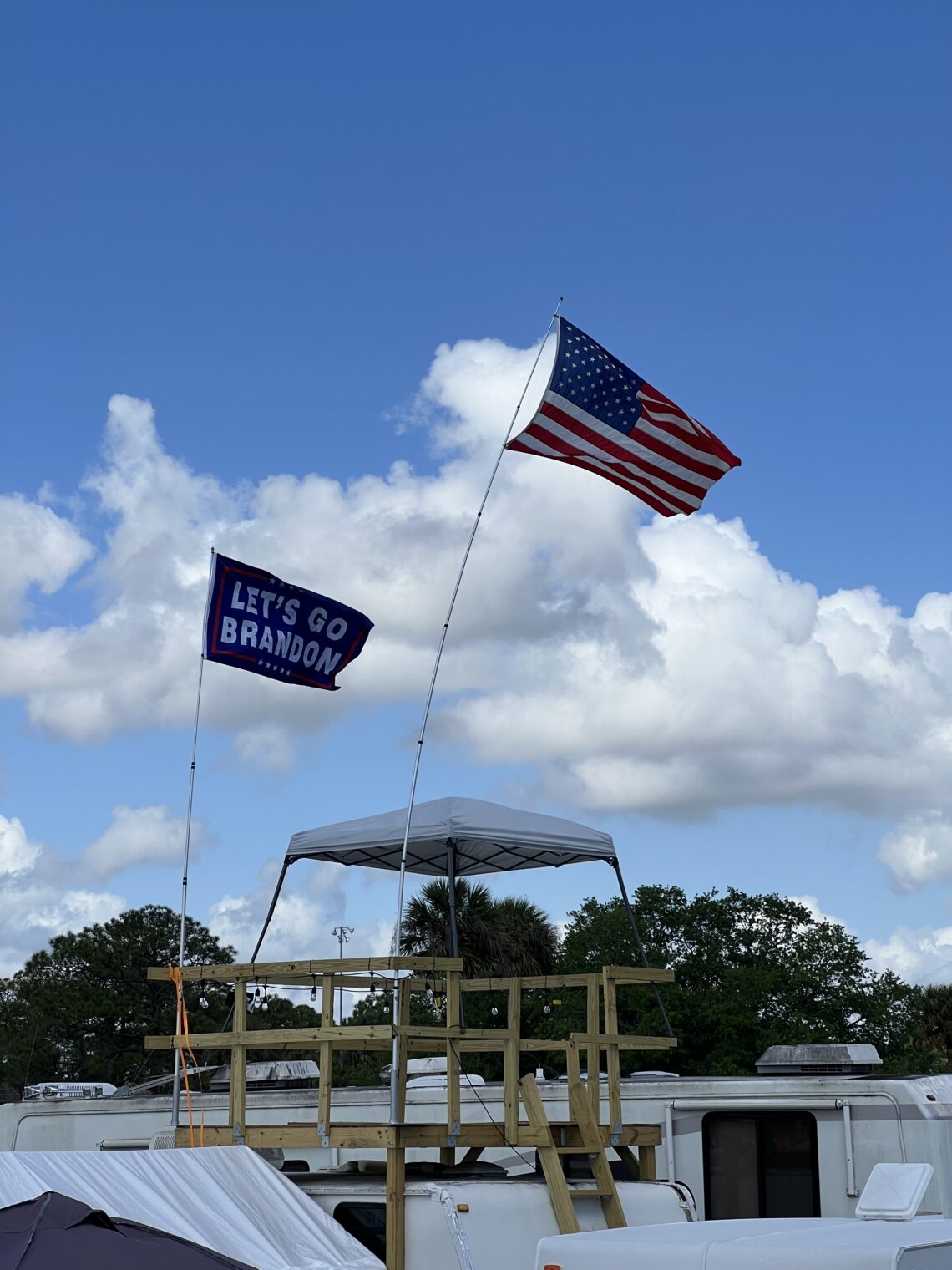 See you there in March 2023! (the kids are already preparing!)