Electrify America charges 43 cents/kWh in Florida: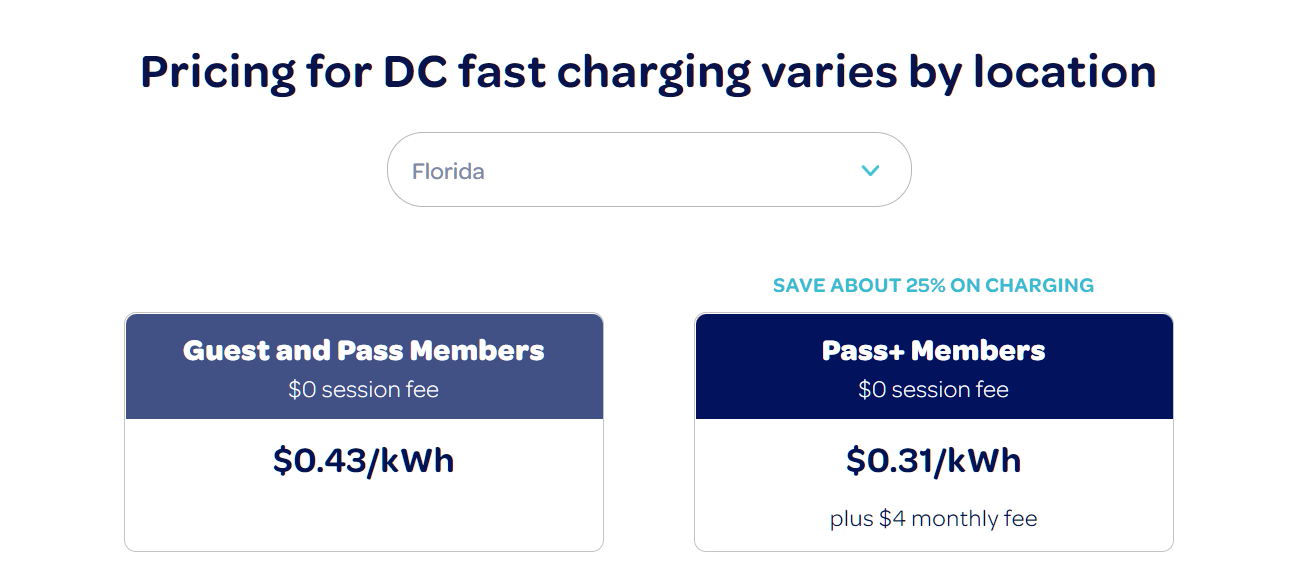 That's 4X the average price to a commercial customer in the state (EIA.gov; which shows that Electrify America's price is 5X the "industrial" rate, which might be more appropriate for a large and busy charging station). (Let's ignore the membership price of 3X because you can get a fair price at a gas station without joining any clubs.)
Retail gasoline is about 10 percent over cost (source), i.e., 1.1X.
The gas station needs to dig a tank, maintain pumps, insure against environmental calamity, fire, etc. The electric charging station just needs a few parking spots, some wires, and some high-power/high-voltage components.
For people who live in apartments and/or do most of their charging on trips, do these huge charging station markups eliminate the purported fuel cost savings for high-cost electric cars? (we almost never see a Tesla used as an Uber, right?)