Our neighborhood in Jupiter, Abacoa (created by the MacArthur Foundation), is home to a Major League Baseball training stadium at which the St. Louis Cardinals and Miami Marlins practice. A light post beyond the outfield bristles with mobile phone antennae, which presumably includes one for Verizon. Sitting in the stands, exactly one baseball field away from these antennae, I was unable to use a web browser. Here's a Speedtest result: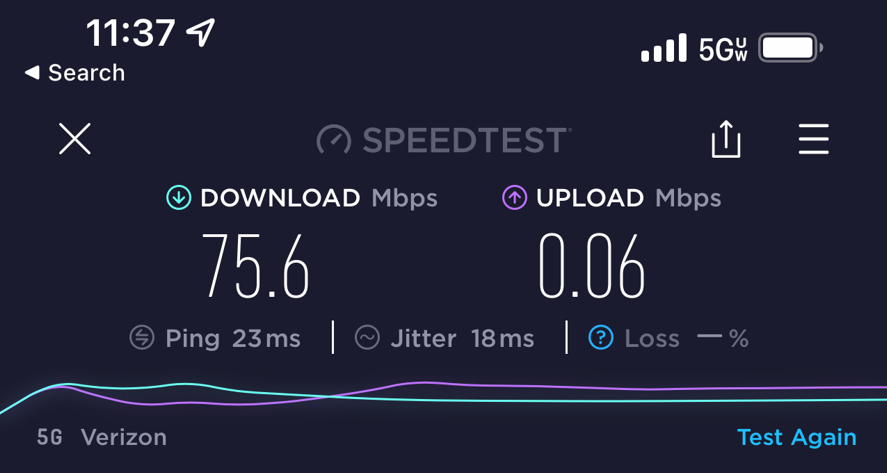 Decoding the above: Max signal strength. On the new 5G Ultra Wideband network that Verizon advertises. Sub-LTE download speed. Upload speed, which is presumably making it tough for me to request pages, almost the same as a 56K modem dialing up AOL on an analog phone line (see Brent Townshend's patent filed in 1994, which kept patent litigators busy for even longer than Verizon kept me waiting for web pages).
Young people: AOL was like Facebook and Twitter except that you wouldn't be kicked off for saying that you believed masking kindergarteners wouldn't stop an aerosol virus. Also, the typical user didn't spend time and energy raging against things done by governors and legislatures of states other than the user's own.