My general rule is that if an activity is dangerous enough to require wearing a mask then it is dangerous enough to avoid altogether. I wouldn't go to a Broadway show, for example, because they're telling me that it isn't safe (masks are required as well as vaccine paper checks) and nothing stops me from staying home to watch Hamilton over and over and over and over again.
On April 23, 2022, however, my general policy was superseded by a directive from Extremely Senior Management (Mom, almost 88 years old). Off to the Round House Theater in Bethesda, Maryland, for a vaccine-and-mask-resistant SARS-CoV-2 variant spreading event. The show was "We declare you a terrorist…" concerning the Second Chechen War and jihadi takeover of a theater in Moscow. (In the best American tradition, the playwright Tim J. Lord who tackles this complex subject seems to have no background in Russian language, Russian culture, Islamic religion, history of Chechnya, etc.)
Anyone in Bethesda can tell you that checking photo ID for voters is racist. According to the Righteous, People of Color are too stupid to obtain photo IDs. Tending to confirm this theory, the Bethesda theater experience begins with an ID and vaccine paper check and there were no People of Color in the audience (unless Asians count).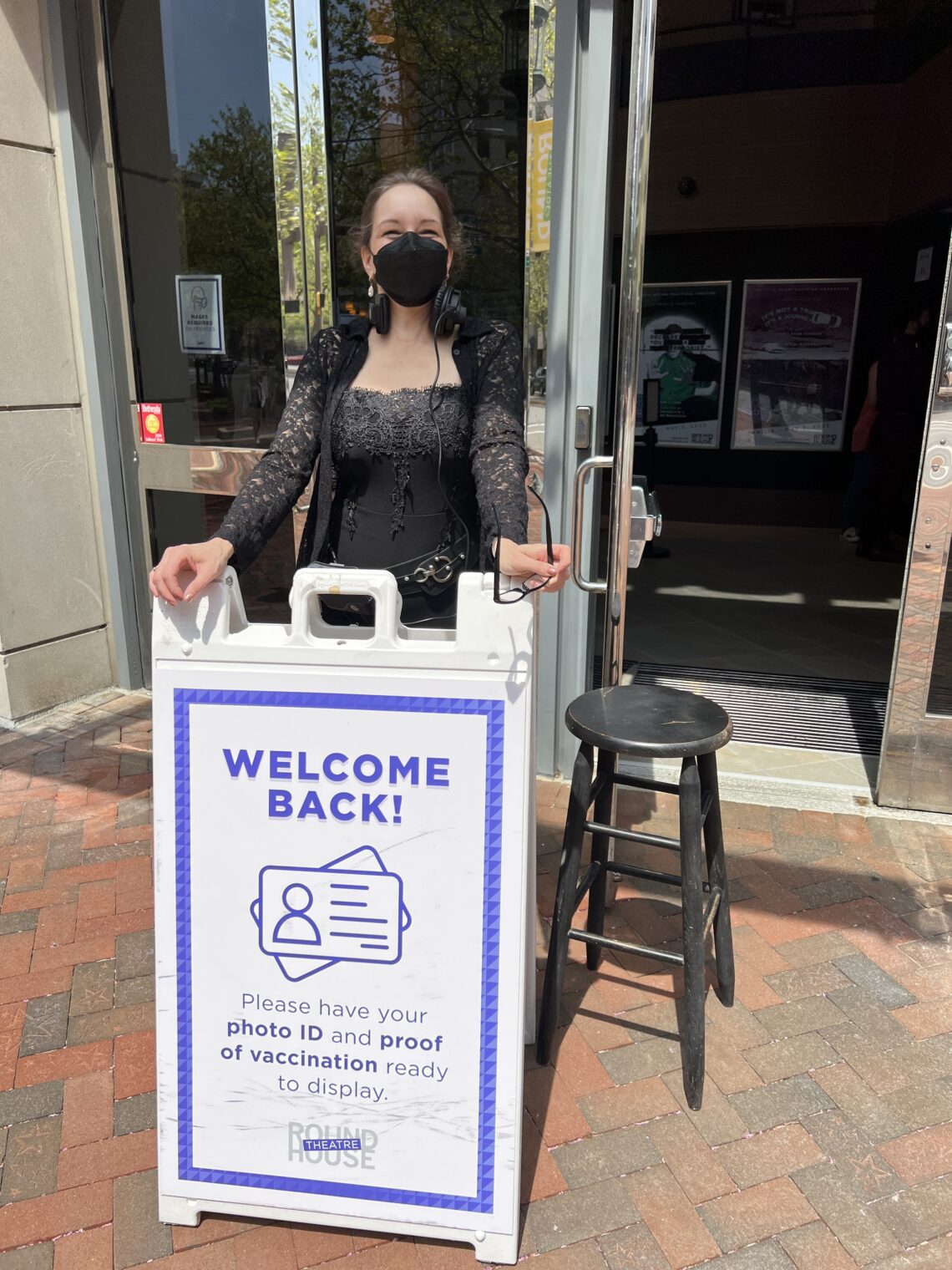 Throughout the theater, there are numerous signs demanding mask-wearing: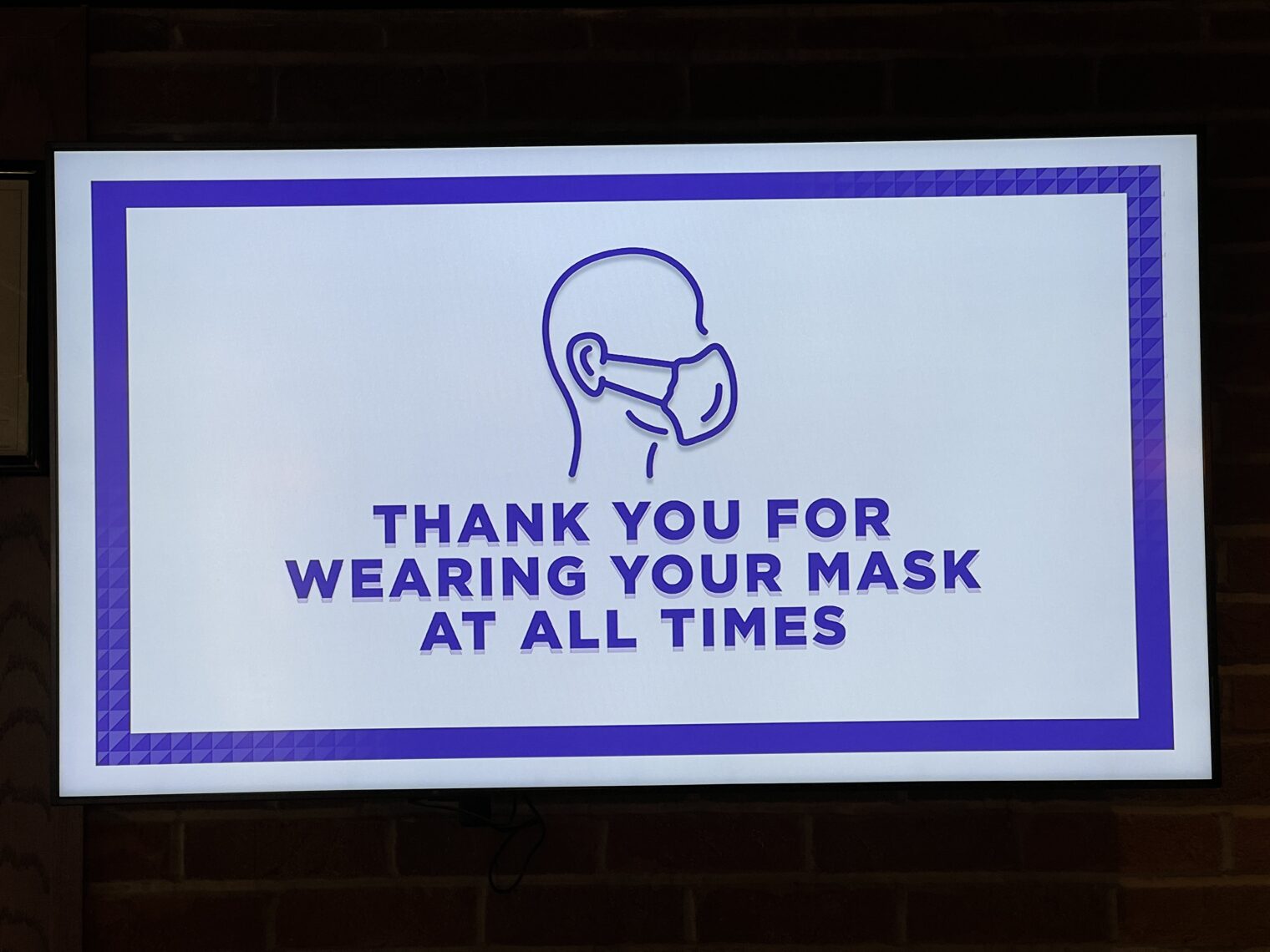 As with the airlines in the Science-following pre-Mizelle era, COVID-19-suppression is enhanced by filling the lobby with unmasked people who are eating and drinking.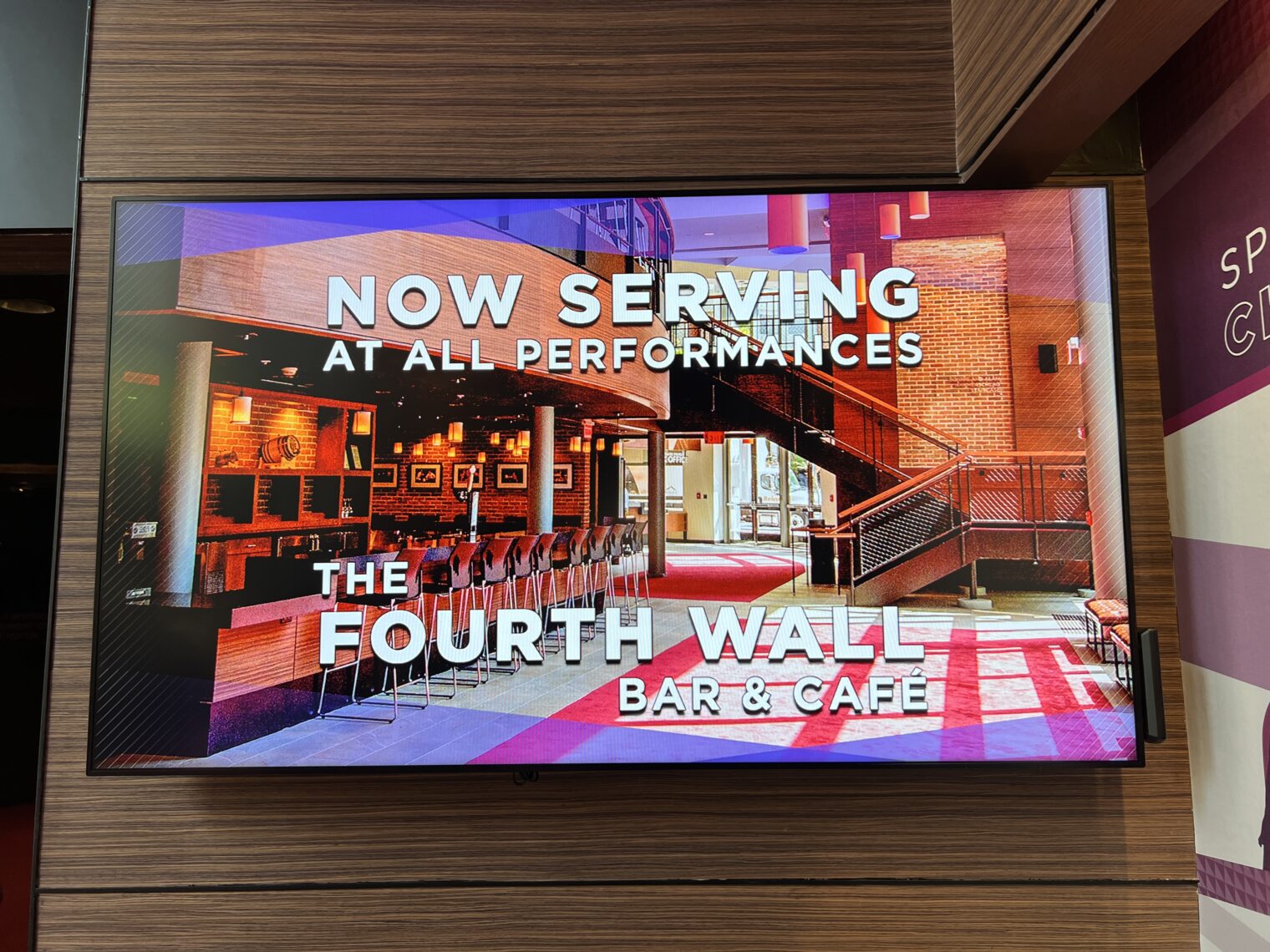 We acknowledge that we're on land stolen from Native Americans, but we will neither give it back nor pay them rent: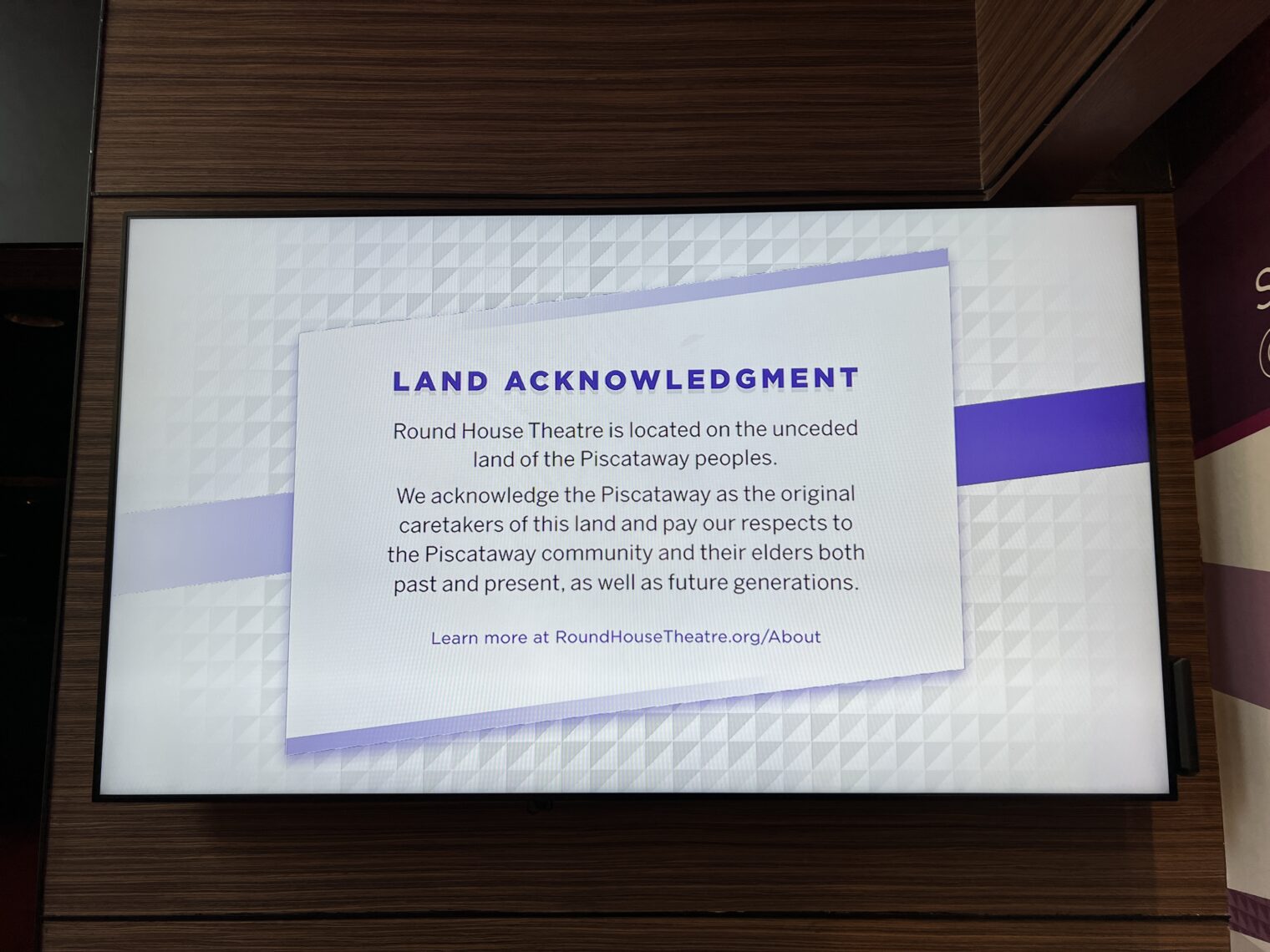 No matter a person's gender ID, he/she/ze/they will will find bathroom to suit him/her/zir/theirself: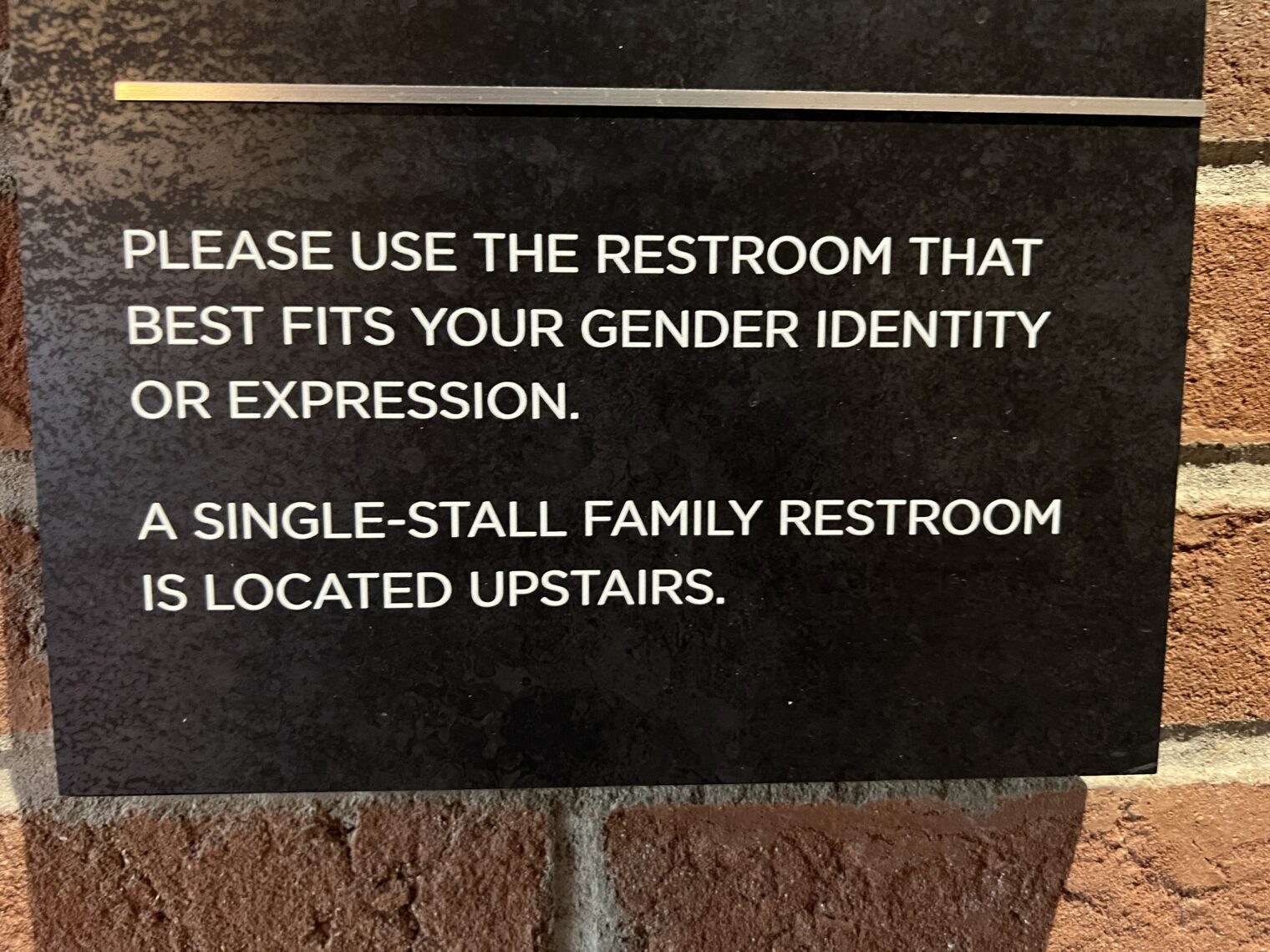 Remember to fight COVID-19 by washing your hands: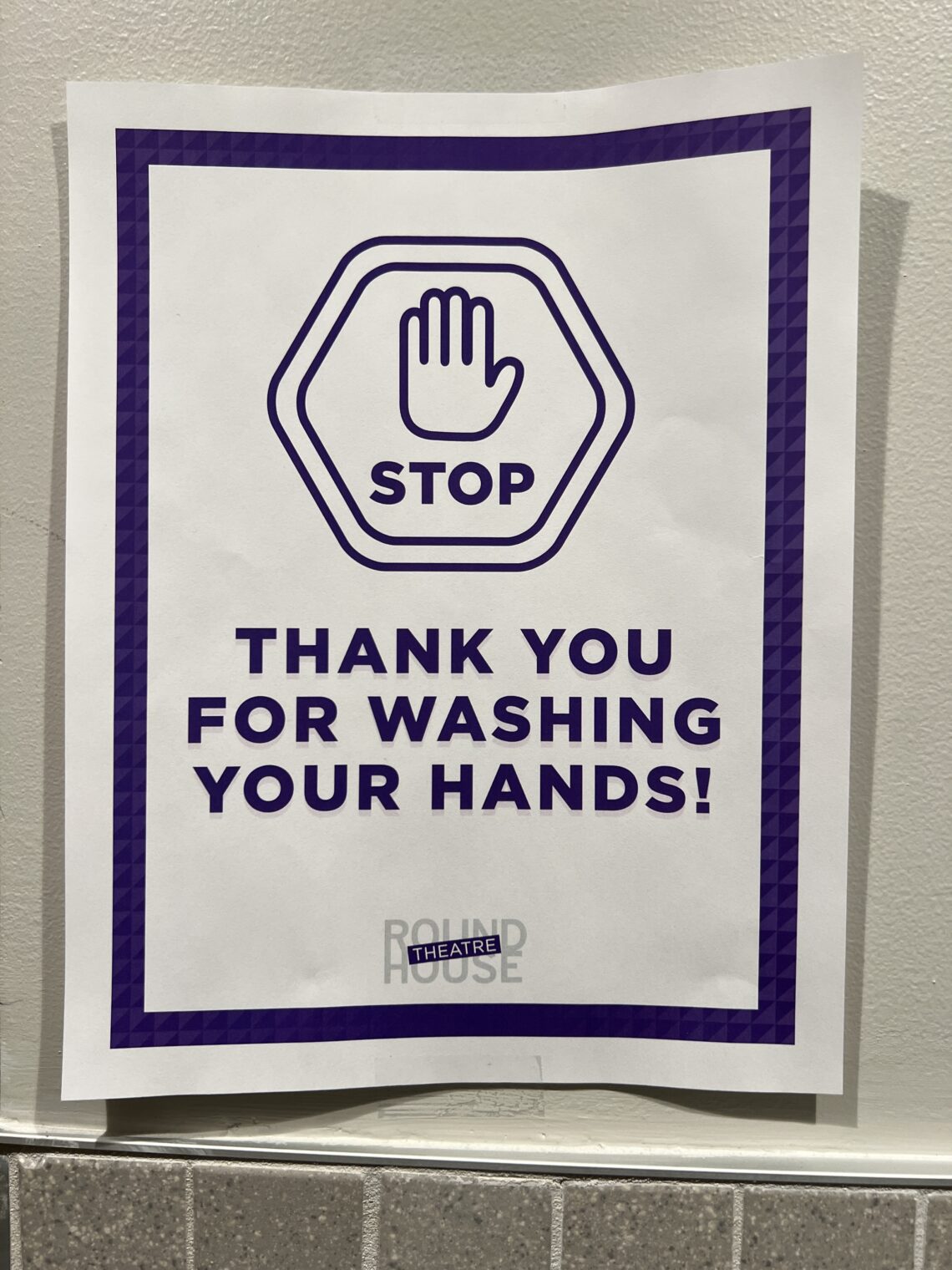 This was made more challenging by the fact that the theater staff were too busy checking vaccine papers, photo IDs, and mask compliance to refill the soap dispensers.
I still can't figure out why the people who printed up all of these signs and designed these protocols didn't ask "Wouldn't it make more epidemiological sense if we shut down our COVID-spreading theater altogether?"