From 2013, Should we short Twitter?
Folks: It has come to my attention that Twitter has gone public at a valuation of $18 billion. The company has modest revenue (about $600 million per year) and no profit. Is it a short?

What is the explanation for how this service can make enough profit ($1 billion per year?) to justify an $18 billion valuation? It doesn't seem like a natural advertising medium. Given the possibility of distributing information for free via Facebook or Google+, Twitter does not seem to offer a unique capability to users.

Generally I am a believer in the efficient-market hypothesis but I can't understand this one.
What if one had shorted Twitter to buy the S&P 500? The following chart isn't complete because the S&P 500 pays a dividend while Twitter did not. If we use Yahoo! Finance to create a custom chart starting on the date of my post,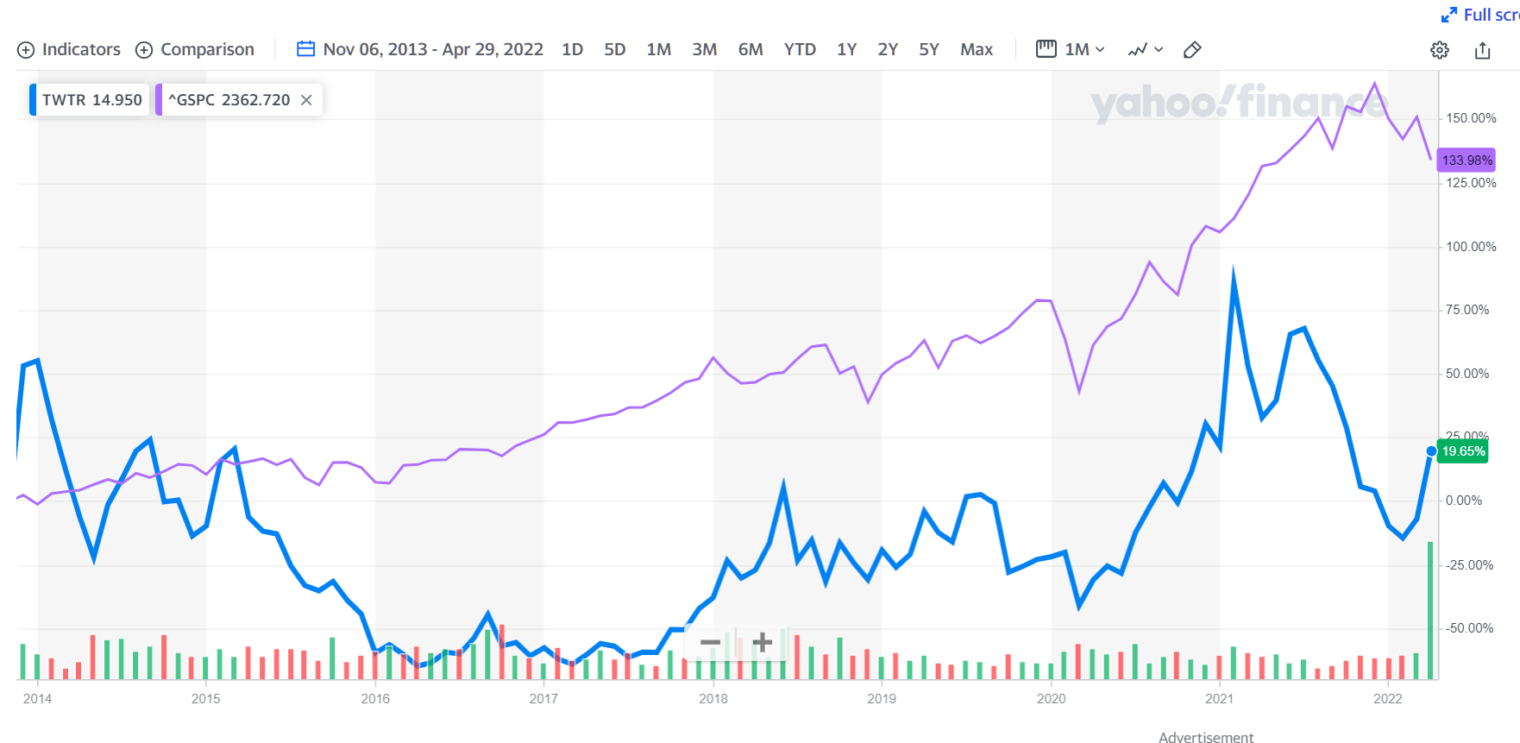 The S&P has gone up 134 percent (and paid a dividend of 2 percent per year?) while Twitter is worth 20 percent more than on November 6, 2013. Note the lift in 2020 after the government made most non-screen-based activities illegal, but even that wasn't enough to bring Twitter's performance even with the S&P 500.
(I'm wondering if the market cap number I cited in my blog post was inaccurate. Elon Musk is paying $44 billion for the company and the stock price is only barely higher. Either the $18 billion number was wrong (maybe it was the initial pre-bounce IPO target price?) or Twitter has issued a ton more shares since November 2013 (acquisitions? to enrich executives and board members?).)