"A pregnant man emoji is here and it's about damn time" (Today's Parent):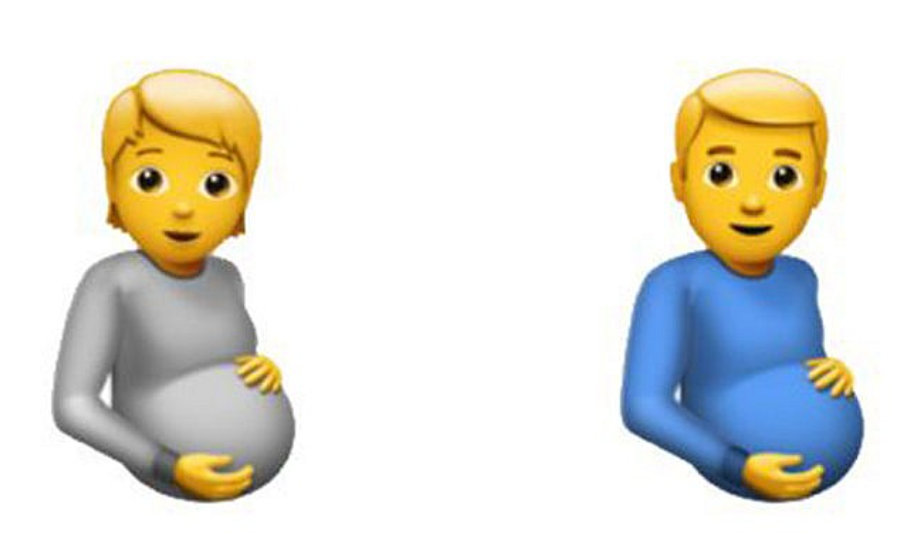 Apple is set to release 37 new emojis, including two that are pregnancy-related. One features a pregnant man and the other features a pregnant person, both created to recognize that not all people who get pregnant are women—some are trans men and non-binary folk.

Others have viewed the new emoji as an important step for trans folks who have been hoping to see themselves represented. "We've been crying out for a pregnant man emoji for years so thank you for finally listening!" wrote another Twitter user.
I haven't had the opportunity to use the emoji to celebrate a male-identifying friend's pregnancy. This is not because men can't be pregnant people, of course, but because most of my friends are older than is conventional for becoming a pregnant person.
The emoji, however, turns out to be the perfect response when middle-aged male-identifying friends send food pictures. Two friends recently sent me pictures from a dim sum house, for example. Both guys were sporting their "Lockdown 15" look, so the pregnant man emoji response made sense. One good thing about the Signal messaging app (so thoroughly encrypted that even President Harris won't be able to incarcerate you for thoughtcrime) is that it allows you to react to a message with any emoji, not just the small handful that Facebook offers. So you don't even have to respond with this emoji, but can simply use it as a reaction.
And then the emoji's value was turbocharged last night due to the leak of a draft Supreme Court opinion. When people on Facebook or Twitter write about how they believe the decision would affect women, one can respond with "Why is this about "women"? 🫃" (the emoji does not render on my Windows 10 desktop machine; Microsoft is denying Science?)
Readers: What are you doing with this emoji?
Related content from Twitter: