For Memorial Day, let me recommend The Last Stand of the Tin Can Sailors, a book about the Battle off Samar, in which puny destroyer-escorts and destroyers charged heavy Japanese cruisers and battleships in an attempt to prevent destruction by surface fire of American escort carriers (cargo ships with a flight deck, essentially).
The situation was the opposite of the typical American military engagement, in which we enjoy an overwhelming advantage in numbers and equipment. Most of the American fleet had steamed far away, distracted by a Japanese decoy force.
The book is also timely because the events are the opposite of what happened in Uvalde, Texas. There, the heavily armed, full armored, and numerous police were so intimidated by a single teenager that they took no action. Off Samar, however, captains of absurdly small vessels steamed forward into what they expected to be near-certain death in order to protect the escort carriers and their crews.
Here's the Samuel B. Roberts, at 1350 tons: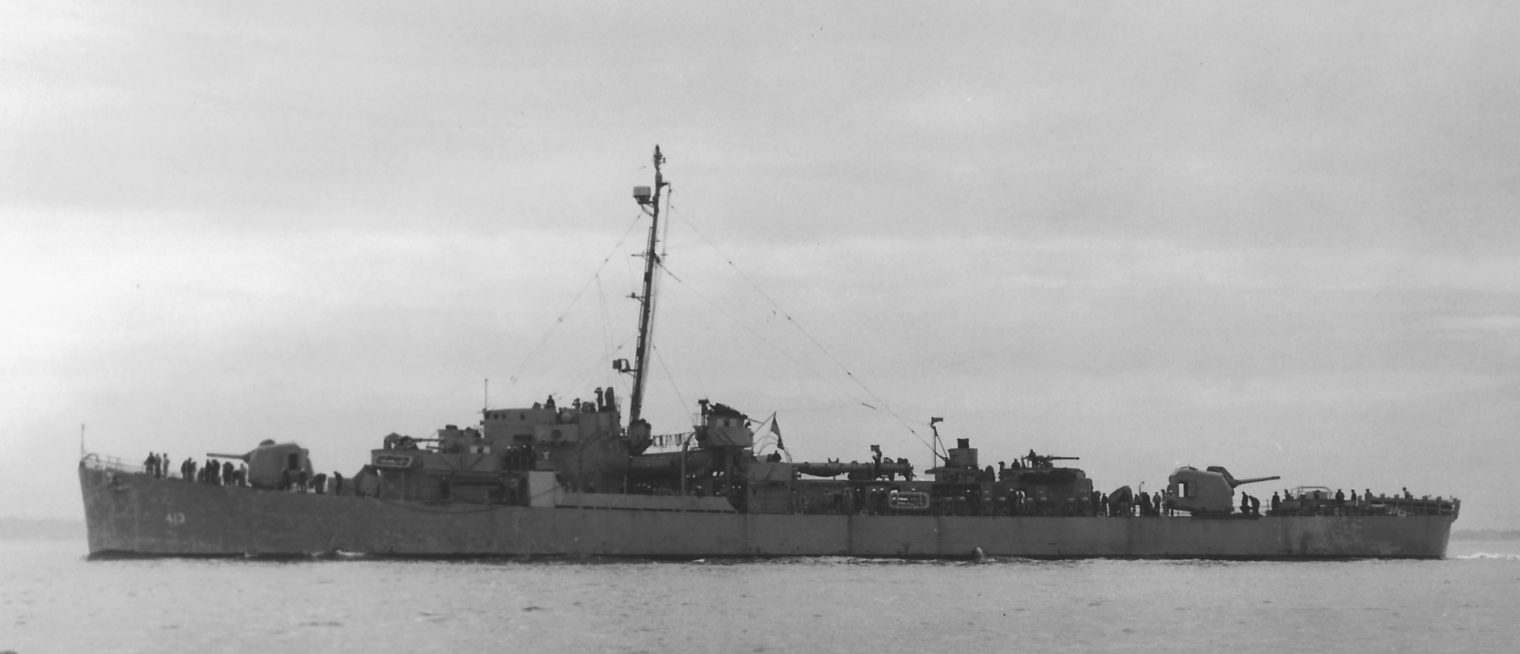 She was sunk by the Kongō, 36,600 tons.